Political
Need information regarding current political news? Here we'll keep you updated on the latest political news, locally and nationally.
Updated 1 week ago
A bright, civic-minded teenager and Innovation Collective will co-host a digital Kootenai County sheriff candida...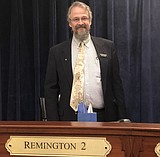 Updated 1 week, 1 day ago
Tim Remington, pastor of The Altar Church and appointed lawmaker for this year's legislative session, said he was disappointed in Gov. Brad Little's veto Tue...
Updated 1 week, 1 day ago
Shem Hanks, the former chair of the Kootenai County Democratic Central Committee, has dropped out of the race for District 4's Senate position.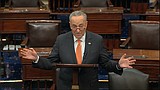 Updated 2 weeks, 3 days ago
By ANDREW TAYLOR, JONATHAN LEMIRE and LISA MASCARO
---