Kovacs named new assessor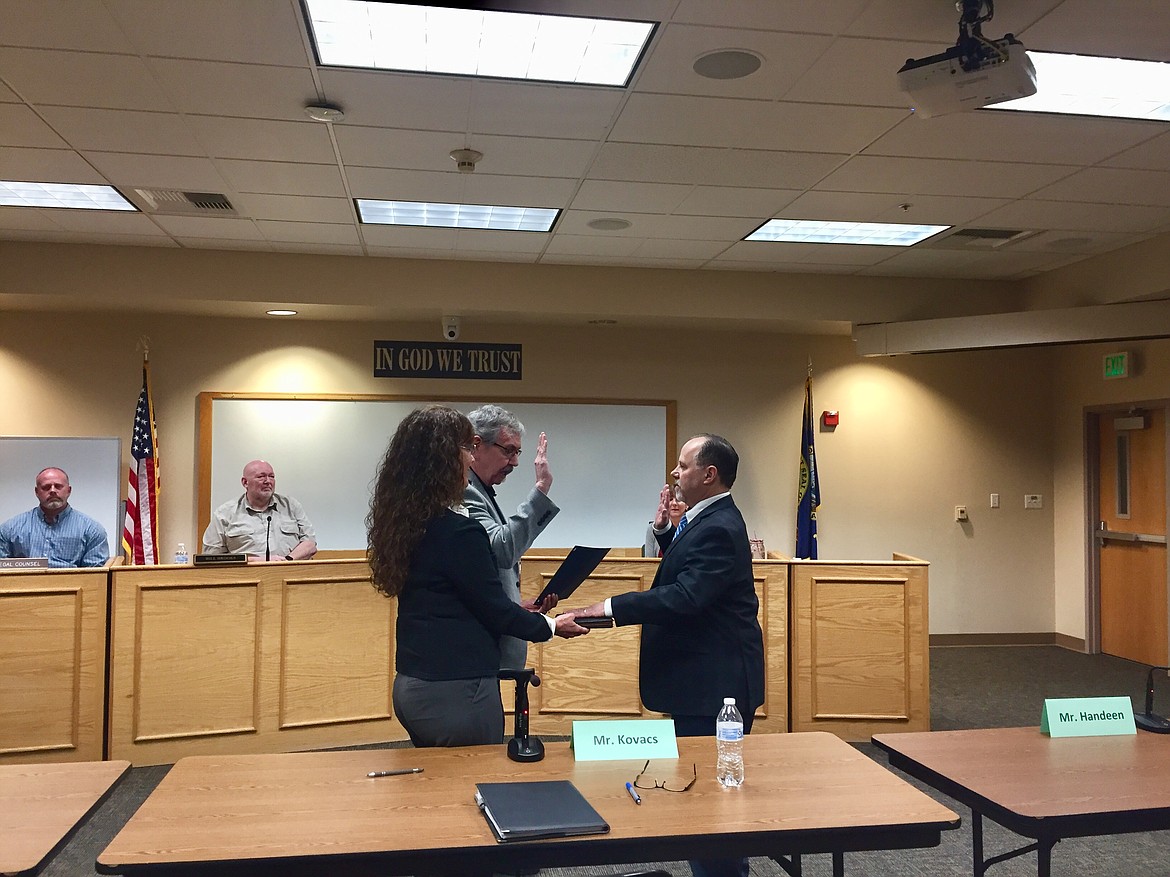 Bela Kovacs is sworn in as the new Kootenai County assessor by Clerk Jim Brannon after being appointed by the Board of County Commissioners.
JENNIFER PASSARO/Press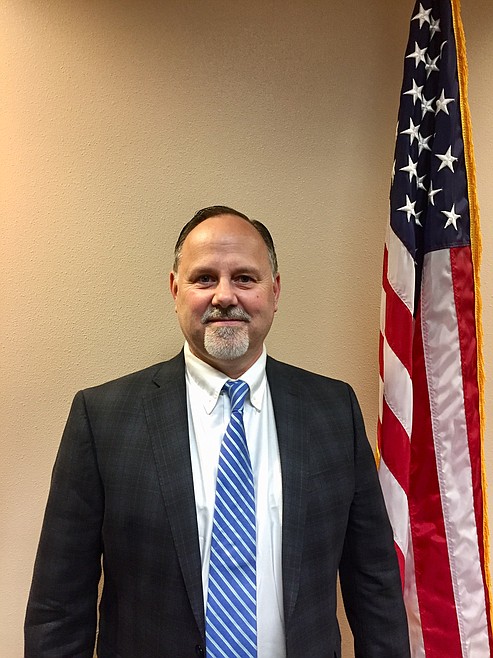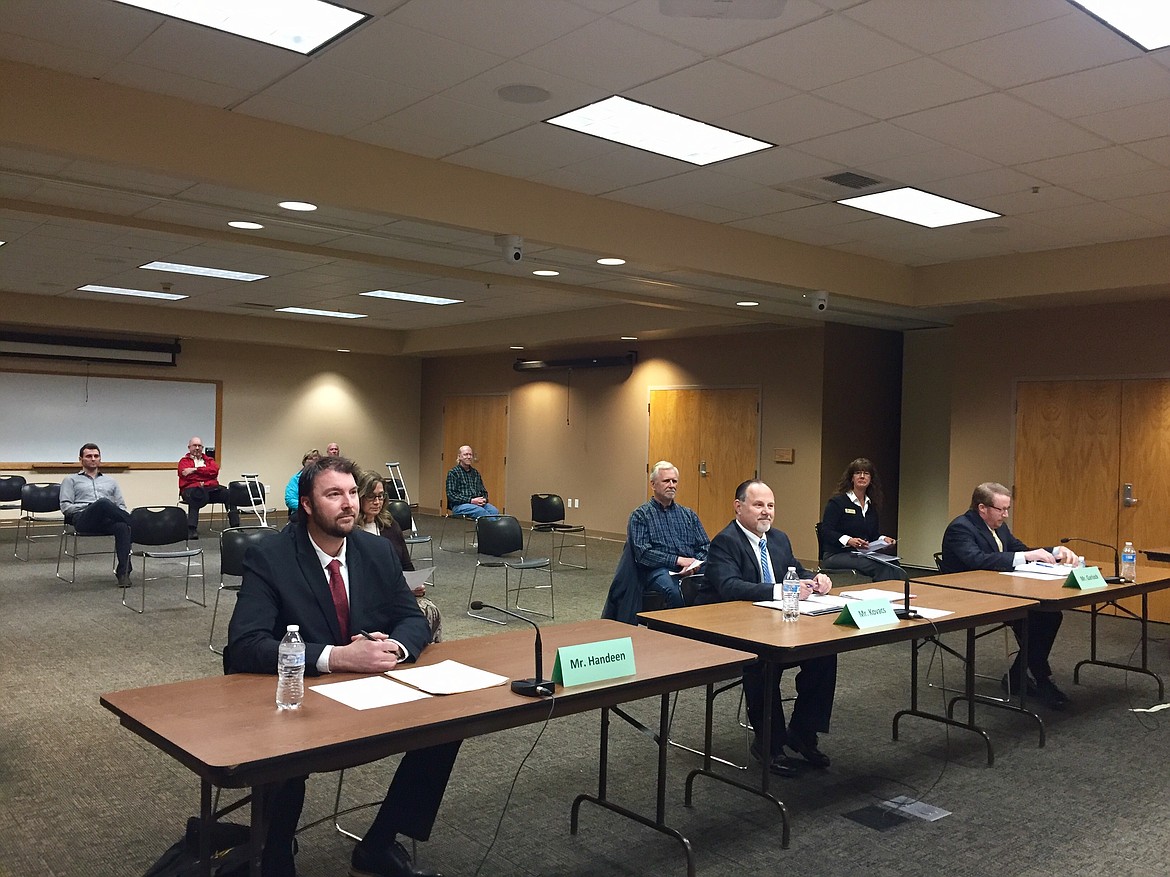 Bjorn Handeen, Bela Kovacs, and Roger Garlock wait to be interviewed by the Board of County Commissioners to replace the late assessor Rich Houser. (JENNIFER PASSARO/Press)
Previous
Next
by
JENNIFER PASSARO
Staff Writer
|
May 21, 2020 1:14 AM
Bela Kovacs was sworn in Wednesday as the new Kootenai County assessor after the Board of County Commissioners unanimously selected him from three candidates.
"To be a good leader, one needs to be a good listener," Kovacs said, acknowledging that he will be leading a well-established team of employees and that it is his turn to learn from them.
Kovacs assumes office immediately, leading the assessor's office, the appraiser's office, and the Idaho Transportation Department county offices.
"I will immerse myself in statute and take the time to meet with county leaders and officials," Kovacs said.
Kovacs has a bachelor's degree in economics with a minor in math. While he's quick with numbers, he also has experience managing employees.
"It's important to put a human side to (the job), develop a team and be able to bond," Kovacs said. "I will collaborate with the team and county and community leaders."
A Coeur d'Alene resident for over 20 years, Kovacs served as the director of purchasing for Spokane County and has worked in administrative positions for almost 20 years. He is a licensed real estate agent for Windermere. Kovacs is also a certified property manager and certified public procurement officer.
The Kootenai County Republican Central Committee nominated Bjorn Handeen, Kovacs, and Roger Garlock — in that order — to replace the late assessor, Rich Houser.
Handeen has worked in the medical field and been active in local politics. Most recently he has served as chairman of Idaho Virtual Academy.
Garlock has worked in area nonprofits including Open Arms Real Choices Clinic and St. Vincent de Paul. He operates a residential treatment home for adults with disabilities and an antique and art store, The Front Porch, in Hayden.
The interview and deliberation lasted a little over one hour.
"Over and over I hear your integrity, Bela," Commissioner Leslie Duncan said, pausing to look at all three candidates. "I think each of you could do this job. But it is a really steep learning curve to work in government. Kovacs' experience edges him out."
Commissioner Bill Brooks said he knew Kovacs was the best candidate and made a motion without deliberation to appoint him to the position.
"Bela Kovacs brings not just education, but the experience most relevant to the position," Commissioner Chris Fillios said.
"I'm here to stay," Kovacs said. "I want to work in public service where I live."
Bela Kovacs will earn $72,805.20 annually and oversee 65 employees including 19 in residential appraisal, 8 in specialized appraisal, 9 in mapping, 7 in administrative, and 22 in both the Coeur d'Alene and Post Falls Department of Motor Vehicles.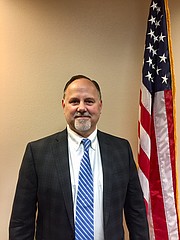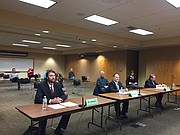 Recent Headlines
---