Bob Norris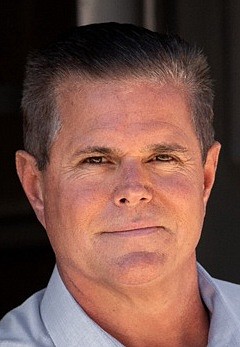 As a member of the Kootenai County Search and Rescue unit, sheriff candidate Bob Norris says he understands how the Kootenai County Sheriff's Office works.
And he understands what the community needs.
But, Norris says, it's not his 30 years of experience, which includes work in investigations, counter terrorism and emergency preparedness or his job as a patrolman, or in narcotics or Los Angeles gang divisions, but his experience in how to deal with the kind of growth that Kootenai County is struggling with, and the effect it has on crime and law enforcement that he brings to the polling place.
"Kootenai County is growing like a weed, so it's not my law enforcement experience that is the issue, but rather my experience in growth that matters," Norris said.
Norris, one of four Republican candidates for sheriff, considers himself the only candidate to work with elected officials to address the unintended consequences of fast-scale population growth, he said.
"A lot of people here are seeing cracks in our way of life because of this growth," Norris said. "The challenge for people who are from here is they've never experienced this kind of growth and we only get one chance to get it right."
No other sheriff candidate, Norris said, has a plan for dealing with growth.
"Nobody in the sheriff's race is discussing how irresponsible growth will impact crime, increase the need for more jail beds and law enforcement services," he said.
One of his jobs at the Los Angeles County Sheriff's Office was to conduct fiscal impact statements, and crime impact studies.
"This was a major part of my job toward the tail end of my career," Norris said. The reports "show elected officials and the public how a development project will most likely affect everyone's taxes to pay for additional fire and police services."
Norris, who received the endorsement of the Kootenai County Sheriff Deputies Association, has been the target of critics — including Sheriff Ben Wolfinger — who question his background and have accused Norris of cheating on a homeowners exemption, and of receiving disability payments.
Norris has debunked critics by publishing documents to show perceived malfeasance was based on misinformation, and says he receives no disability payments, but a pension from 30 years at the Los Angeles sheriff's office. The more than $130,000 he earns annually, he said, should show he is not in the sheriff race for financial gain.
"It should be looked at favorably by voters, because they can be assured that money will not be a factor in my leadership approach as the sheriff," he said. "Most politicians it seems nowadays enter politics with little and leave with a lot. I believe that if one is financially successful prior to politics, then he or she is less swayed by money when in politics. That is a good thing for Kootenai County voters …"
Norris earned a national security clearance while at the LACSO that involved thorough background analysis of his personnel file, character and financial status, and was subject to regular review.
His backgroud includes time as a special team leader at the Joint Regional Intelligence Center to combat terrorism.
---
This story has been updated for clarity.
Recent Headlines
---