Richard Whitehead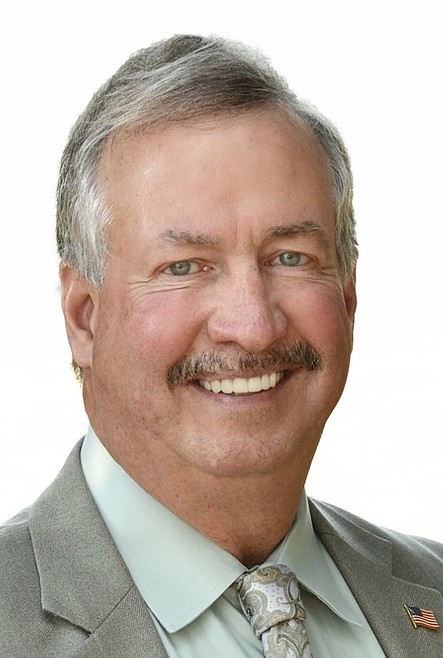 by
RALPH BARTHOLDT
Staff Writer
|
May 14, 2020 1:40 AM
If Richard Whitehead is elected to replace Ben Wolfinger as Kootenai County sheriff, he plans to make the sheriff's office a destination agency where law enforcement professionals want to work, instead of having it used as a starting point where young recruits gain experience before leaving for jobs at other agencies.
Whitehead, one of four Republican candidates vying for the county's highest law office, said he plans to bring respect back to the office that has seen some internal erosion.
"The Sheriff's Office will become a destination agency for professional law enforcement desiring not only a beautiful place to bring their family but to work for an agency they can be proud to be a part of," Whitehead said.
The former Texan who has 40-plus years of law enforcement experience including 26 years in law enforcement leadership, is also a 23-year business owner who operates a law enforcement training and consulting business that has been hired throughout the U.S. and internationally, he said.
Critics have pointed at Whitehead's bankruptcy filing in 2007 in Texas as a disqualifier for the sheriff's office, but there is no law to disqualify candidates for filing for bankruptcy. Whitehead said the filing happened after a divorce, and that he has successfully managed large budgets in his role as a public administrator.
"I have led all aspects of an agency, led hundreds of personnel, and written and executed $85 million budgets," he said.
Critics also questioned whether Whitehead will use the sheriff's office as a place to implement and promote his company's training policies for personal gain. He adamantly refutes the claim.
"I have made it widely known that I will step out of my company once elected to specifically eliminate any perception of any conflict of interest," he said. "I currently train law enforcement leaders and design leadership training programs for agencies across the country, including (the Kootenai County Sheriff's Office)."
In addition, Whitehead said the state's Peace Officers and Standards in Training academy has recognized him as an expert in leadership, forensic investigations and field training.
Whitehead said he offers a unique blend of law enforcement experience, training expertise, and decades of leadership experience and that his values are common with constituents.
"I share the common Idahoan values of freedom, hard work and privacy," he said. "With a lifetime in public service, passion for people and a logical approach to problem solving makes me the public servant needed for this critical time in Kootenai County."
It is a critical time, Whitehead said, because of the county's explosive growth, something he has experience in.
Whitehead, an Army veteran, said he led an effort to work with county commissioners, other agencies, and citizens groups to adapt to the challenges of rampant growth.
"Through the relationships built, these groups still work together today," he said.
In addition, Whitehead said he led a natural disaster response team whose communications center "set the standard for interoperability."
Whitehead's credentials include master peace officer, master instructor, a graduate of the FBI National Academy, and he's a member of the Constitutional Sheriffs and Peace Officers Association.
Recent Headlines
---