November 28, 2020
I buy old stereo equipment, receivers, speakers, cassette decks, turntables, reel to reel, etc. 208-691-1073
November 28, 2020
WANTED: Black & White Photographs & Postcards! Any subject, even old family photo albums for top dollar! Call Mark 208-277-4626
November 20, 2020
Madigan says, Keep a Grateful Heart! Madigan the watch dog wants you to store your auto, boat or RV at PEGASUS STORAGE in Hayden. When it's time to park it, PARK IT AT PEGASUS! Call Pegasus Storage at 208-772-3791 and tell them Madigan sent you!! Pegasusstorage.com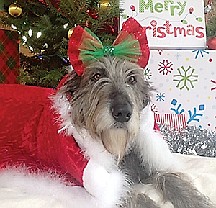 November 25, 2020
Tony says, Holiday Treats are Yummy! Tony the watch dog wants you to store your auto, boat or RV at PEGASUS STORAGE in Hayden. When it's time to park it, PARK IT AT PEGASUS! Call Pegasus Storage at 208-772-3791 and tell them Tony sent you!! Pegasusstorage.com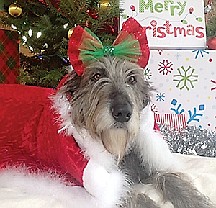 November 20, 2020
Wanted Paying Cash: $100 to $2000. Pick ups, cars, vans, camp trailers, utility trailers, boats, prefer fixable vehicles (body damaged or light mechanical work). Sandpont, CDA, Kellogg, Spokane. Same day pick up. 60 yrs in CDA Old school prompt & honest. 208-704-5028
November 12, 2020
NEED EXTRA INCOME? WE NEED YOU! Top Five Reasons for Being a Press Carrier Our carriers earn between $500 and $2,600 per month depending on route size. Most routes take 3 hours or less to deliver. Most routes are less than 25 miles and are easy on your vehicle. Carriers don't have to collect payments. Subscribers pay us directly. You're finished...

November 8, 2020
Larry Waters NMLS#400451 208.762.6887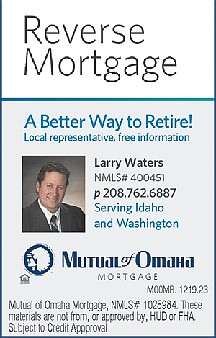 October 30, 2020
Hermine's Old World Confections Taste Authentic German Treats Marzipan Confections, Tortes and cakes-handmade fresh on site. We produce German Lebkuchen, apple strudel, hazelnut truffles, Italian espresso chocolate bars, Mazipan Idaho potatoes & Idaho specialty huckleberry truffles! The Little German Store 2415 N. Government Way #4, CDA 1/2 bloc...
---