October 22, 2021
We would like to thank Walter for buying our dinner at Radicci Restaurant. We were very touched by his kindness and generosity. The Lounsberry's
October 16, 2021
FOUND PETS Rottweiler Mix, Black, Male, Unaltered, Found on Culburn Culver Road in Sandpoint. 10/15 Shepherd/Bouvier Mix. Cream, Female, Altered, Senior, Found on Garfield Bay Rd. in Sagle. 10/12 Husky Mix. Sandy/Black. Female. Unknown if Altered. Adult. Found on N. 6th Ave in Sandpoint. 10/12 Lab Mix. Cream. Male. Unaltered. Adult. Found on Bay...
October 14, 2021
Still Misisng - Reward $$ Our Pomeranian Jackson has disappeared. He was last seen in the GreenHaven mobile home park near Safeway on neider 9/21. He is 15, brown fur and has old injury to back rt leg. Very friendly, but afraid of loud noises. Please help if you know anything, we miss our buddy!! Call or Txt 949-280-7568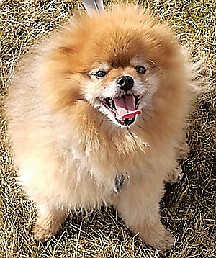 October 13, 2021
Warm THANK YOU to the people helping me adjust to a new town! You know who you are! Special thanks from Kim Tate
October 7, 2021
New stylist in town wanting to make you look your best!! Glamour Hair Design in Hayden! Mention this ad to get 15% OFF! Call/Text: 614-395-9709 or Book Online: stephanie-murry-llc.square.site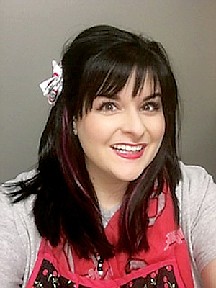 September 28, 2021
If you bought a new home or are new to Kootenai County within the last 3 months, call for your free welcome packet containing info on the area as well as gift certificates from local merchants. Bright Beginnings 208-661-2380 Please no calls before 9am
September 27, 2021
$200 Reward! Lost: Schrödinger the cat. He's buff-tan with darker stripes. He's shy, cautious, afraid of strangers and dogs. Last seen on John Loop, CDA. If you see him please don't approach him, call or text me anytime at 707-362-0899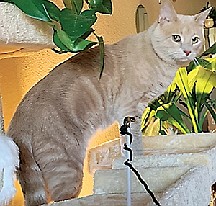 September 4, 2021
Coin & Stamp Show. OCT. 23rd & 24thth. Sat. 10am-5pm, Sun. 10am-4pm. CDA Coin Club, Greyhound Event Center 51400 Riverbend Ave, Post Falls, ID 83854 BUY - SELL-TRADE W/Over 30 Regional Dealers. Free Appraisal. Admission: Adult $3, Kids 12 & Under Free. Email: afranke@pullman.com, Phone 509-595-0435.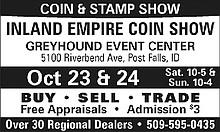 ---