June 25, 2022
AFFORDABLE TREE CUTTING & REMOVAL Free Estimates 208-518-6376 Military & Senior 10% Discount - Licensed & Insured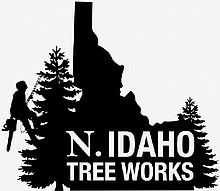 June 21, 2022
MOUNTAIN VIEW TREE SERVICE Available Now for Snow Removal Bid / Quote for both Commercial & Residential Tree Removals & Stump Grinding Tree & Shrub Pruning Forest Management & Fire Prevention CALL FOR A FREE CONSULTATION 208-660-3617 Professional Arborists serving North Idaho since 2003. Licensed & Insured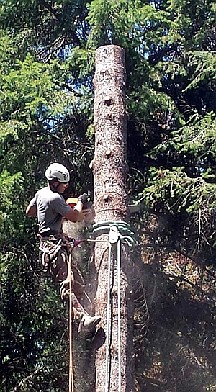 June 20, 2022
EBY TREE SERVICE, LLC Land Mastication, Fire Prevention, Lot Clearing, Tree Removal, Stump Grinding. Free Estimates 208-818-4710 Serving Boundary, Bonner & Lincoln County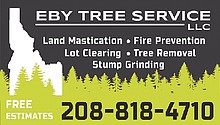 June 19, 2022
SNOW REMOVAL TREE MANAGEMENT SOD AND SPRINKLER SYSTEMS DECKS AND FENCING PAVER PATIOS AND RETAINING WALLS COMPLETE LANDSCAPE INSTALLS Senior & Veteran Discounts ~ Licensed & Insured! Call or email us for a FREE quote: 208-263-2331 Email: kolandscapes19@gmail.com Serving the Sandpoint area.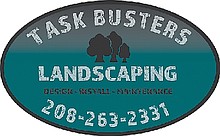 June 11, 2022
Idaho Original Lawn Services Weekly Mow Clean-Up Trim & Blow Josh 208-691-8093
June 11, 2022
Northwest Tree Care LLC is a creditable tree service serving the Inland NW. We offer competitive pricing and a variety of services. Our desire is to provide you, our customer, with a professional quality service. Tree Removals & Tree Trimming Stump Grinding Storm Damage & Lot Cleanup 208-255-6230 Licensed & Insured! Contact us for a free estimate!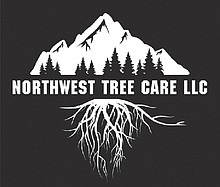 June 4, 2022
Casey's Lawn, Landscape & Design, LLC Serving North Idaho in all aspects of landscaping for new and existing homes. Call Casey Now 208-446-3938 http://caseyslawnlandscapedesign.com/ Residentail & Commerical, Licensed & Insured with over 28 years experience!
June 4, 2022
Craft Tree Care is always reliable and always professional, as you expect a Marine to be. Let our veteran-owned service support your tree care needs. Tree Maintenance Emergency Jobs Hauling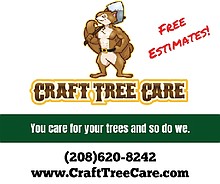 June 3, 2022
We are looking for more regular customers everyday!!! We have many services. including but not limited to.. NEED YOUR YARD MOWED?? Ask about summer long mowing specials!!! NEED GARDEN BEDS WEEDED?? Cleaning out garden beds, weed mat, and pick your choice of mulch or rock, and we lay it down!!! HAVE GARBAGE PILING UP???? We offer quick removal of...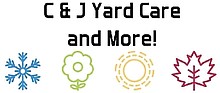 ---