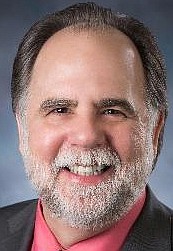 Barbieri
January 30, 2020
Stories this photo appears in:

May 19, 2020 1:13 a.m.
Money doesn't always decide elections, be it in May primaries or in the November general election. But the contributions coming into today's all-absentee primary election show one-sided trends for federal offices and a neck-and-neck battle in a few local races.

May 6, 2020 1:14 a.m.
The following is a look at the candidates for State Representative Position A, District 2

March 7, 2020 1:14 a.m.
A bill that wraps Idaho's regulation of electronic smoking products into its tobacco laws sparked fierce debate Friday, compelling a local lawmaker who also runs a Post Falls vape shop to charge that his wares are not dangerous and can even benefit young people who have already turned to smoking.
---