Legislators debate electronic smoking device bill
A bill that wraps Idaho's regulation of electronic smoking products into its tobacco laws sparked fierce debate Friday, compelling a local lawmaker who also runs a Post Falls vape shop to charge that his wares are not dangerous and can even benefit young people who have already turned to smoking.
"For the first time in history, teens are turning away from smoking," Dalton Gardens Rep. Vito Barbieri told the Idaho House floor. "There's a decrease in youth having recently smoked. Yes, they've turned to vaping, but as I've said before, the harm is in burning the tobacco."
House Bill 538 looks to, among other provisions, amend the Prevention of Minors Access to Tobacco Act by incorporating electronic smoking devices into the definition of tobacco products while allowing the Department of Health and Welfare to permit all retailers of electronic smoking devices and other vape products just as they do traditional tobacco products.
Barbieri, who owns Vape-It in Post Falls, recused himself from the vote, as he admitted a conflict of interest.
"I get a little emotional here," Barbieri said, "because it's difficult to feign dispassion when one's own ox is being prepared for goring."
He posited that because cigarettes and vaping products use two entirely different sets of chemicals, the bill will unfairly hurt commerce while still failing to keep anyone underage from either vaping or smoking.
"This bill will do nothing to stop middle-schoolers from getting these vape products," Barbieri said. "Want to pass a law to do that? Maybe you force the schools to screen each one of these kids as they walk in the school. If you really want to do something, target where they're being found. We have spent decades trying to stop teen smoking, and this is the only time that the percentage has gone down: since vaping has been introduced."
Barbieri added that the correlation between smoking and vaping has been often misunderstood, a concern he said is now making its way into Idaho law. It was then that Barbieri said nicotine was not harmful.
"I get it," he explained. "Vaping looks like smoking, so there's a good reason there, and nicotine is addictive, but it's not harmful in and of itself. Study after study has shown that vaping is at least 95 percent less harmful than the burning of tobacco."
Panhandle Health District public information officer Katherine Hoyer said, while she had not heard Barbieri's comments, the district's stance on vaping remains clear.
"First of all," she said, "there's no safe level of vaping for youth that's been established. And second, there's just not enough research done on vaping and the ingredients that could also be causing harm in order to create the vape. We're not sure what ingredients or chemicals are in those that were causing harm last year."
Hoyer was referring to an outbreak of vaping-related illnesses last year that have since been strongly linked to THC and Vitamin E. As of mid-February, 2,807 Americans have been hospitalized because of vaping-related illnesses. Sixty-eight have died. The Center for Disease Control discourages all youths, young adults and pregnant women from vaping.
Barbieri, meanwhile, said vaping was still the best option for people looking to quit smoking.
"The statistics and the reports from the United Kingdom," he reported, "and … the Royal College of Physicians and the University of Maryland have determined that vaping is an excellent tobacco reduction device. Vaping is hands-down the best alternative to smoking and has been proven extremely effective as a tobacco harm reduction tool."
Many on the House floor questioned the language of HB 538, while others feared taxation dangers if it passed. Rathdrum Rep. and pastor Tim Remington said he has spent 35 years helping people overcome addiction. That, he said, was his primary concern with the bill moving forward.
"This is addiction," he declared. "That's what it is, and we need to stop it. I don't know if this … [bill] is exactly what we need. But you need to understand the pathway right now that vaping is leading for kids — if it's getting adults off cigarettes, then God bless them. But what it's doing to children: You are seeing it race at an incredible speed."
The bill passed 38 to 32 and now moves to the Senate.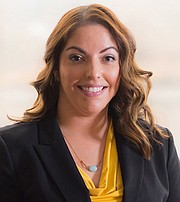 Recent Headlines
---