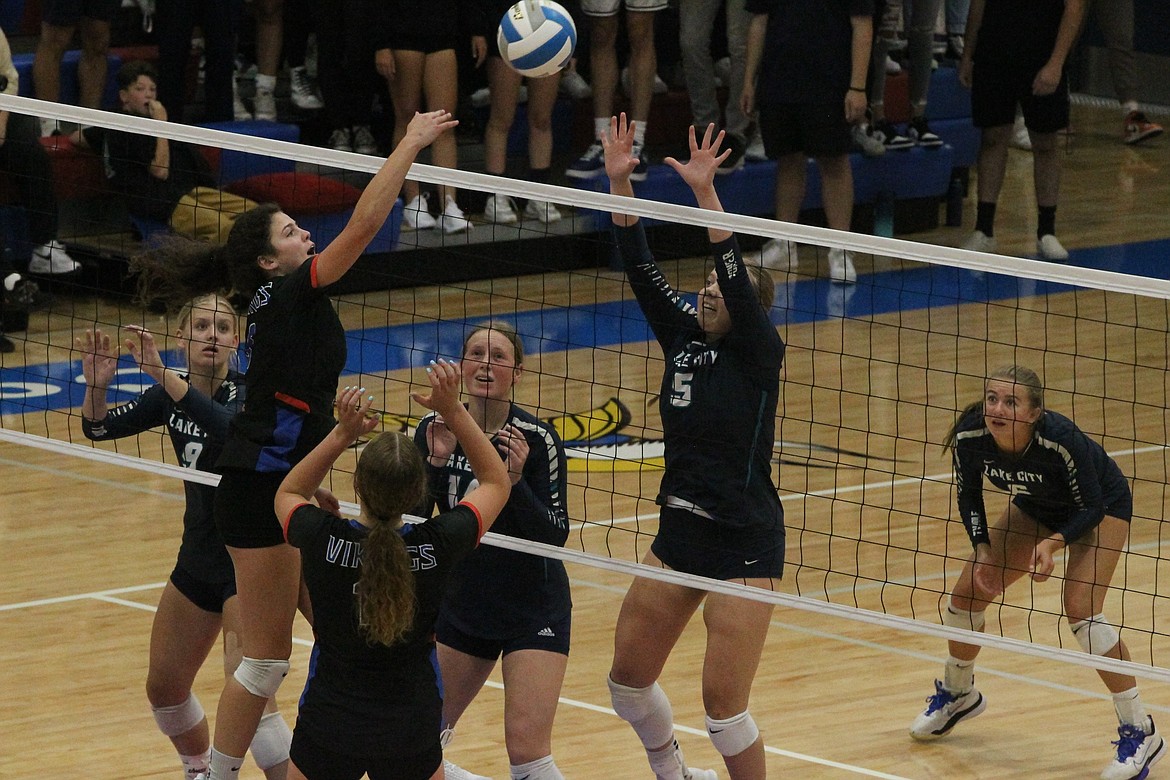 MARK NELKE/Press Skylar Burke of Coeur d'Alene hits as teammate Madi Symons covers against Lake City on Tuesday night. Defending for the Timberwolves are Olivia Liermann (9), Emberlyn Reynolds (14), Nellie Reese (5) and Ella Hosfeld (6).
September 15, 2021
Stories this photo appears in: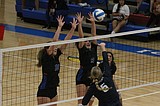 September 15, 2021 1:20 a.m.
"We just couldn't get anything going (in the first two sets)," Coeur d'Alene coach Carly Curtis said. "I switched to a 5-1, and was able to get Madi Symons more active in our offense, and she just took control — holy mackerel, her and Skylar Burke. Actually, everybody just played amazing the last three sets; it was great to see. We just played more aggressively."
---