NIC seeks to reverse Swayne's reinstatement
COEUR d'ALENE — Greg South, Todd Banducci and other leaders at North Idaho College are pushing back against a judge's order to reinstate President Nick Swayne.
Lawyers for NIC filed a motion of reconsideration this week, asking Judge Cynthia Meyer to undo the preliminary injunction she issued earlier this month, which forced the college to allow Swayne back to work while his lawsuit seeking permanent reinstatement moves through the courts.
Meyer will hear the motion March 31, which is also the deadline for NIC to respond to its accrediting body and explain why it should not lose accreditation.
In statements filed with the court, NIC asserts that Swayne was not truthful when he took the stand in late February and that he has "engaged in deeply troubling behavior" since his reinstatement, including directing members of his cabinet not to communicate directly with NIC's legal counsel about the ongoing lawsuit.
NIC asserts that Swayne gave inaccurate testimony about the development of a strategic plan and the hypothetical costs associated with changes to NIC's athletics programs.
Trustees voted in December to explore switching athletics conferences, adding women's wrestling and assessing the pay of the entire athletic department, with the board also willing to "open the budget" for these matters.
Swayne testified in February that a conference change could cost between $1-2 million.
Sarah Garcia, NIC's vice president of finance, said in a signed affidavit that her office has not formally calculated what it would cost to change conferences.
"I likely had a conversation about the fact the change would be an additional expense with Dr. Swayne, but I did not provide or calculate a specific amount," Garcia said. "Any cost calculation for the change in conferences would only be an estimate."
Greg South, the interim president hired to step into Swayne's role for at least 18 months, said he was not aware of a strategic plan in development for NIC.
NIC alleged that Swayne "grossly exaggerated" the contents of an email written last September by Todd Banducci. The email was in response to a draft agenda for a board meeting sent by the senior executive assistant to the president's office.
"Two weeks out seems a bit premature to go final, but when you're controlling the agenda with an iron fist, I guess it really doesn't matter," Banducci wrote. "So glad we're all working together. 54 days."
Banducci said in an affidavit that he sent the email "specifically to David Wold," the former board chair, and that "54 days" referred to the amount of time Wold would remain on the board, as he was not seeking election.
The email went to Banducci's fellow trustees, as well as to Swayne, the senior executive assistant and NIC's legal counsel.
Swayne told the court last month that he interpreted Banducci's email as a threat to his employment.
"As soon as the election happens, you may be gone," Swayne said.
Laura Rumpler, NIC's chief communications and government relations officer, said Swayne's testimony about dual enrollment was inaccurate.
"To my knowledge, NIC has not 'lost' any of the dual credit agreements," Rumpler said.
She pointed to North Idaho STEM Charter Academy in Rathdrum, which reported in January that it will cancel some late-start sessions on the NIC campus and continue to scale back its dual-credit offerings through NIC until such as a time as the college is stable. STEM Charter's dual credit teachers have become certified to teach through the University of Idaho.
The school cited "recent abrupt changes in leadership, incomprehensible financial decisions and the imminent loss of accreditation at North Idaho College" as reasons for the change.
"It is unfortunate this opportunity has been withdrawn from the students," Rumpler told The Press after the decision went public.
A March 16 letter from STEM Charter indicated that, since Swayne's reinstatement, NIC has reached out with information about efforts made to maintain the college's accreditation.
"(Swayne) made it clear that you are committed to protect and preserve these pathways moving forward," the letter said.
Rumpler also said that Swayne directed members of his cabinet not to respond to direct questions from NIC's defense counsel and to instead communicate with counsel through Garcia on any legal matters involving the college.
NIC argued that Swayne's employment agreement "unambiguously" allowed for NIC to place him on administrative leave for no disciplinary reason while an investigation into the formation of his contract is ongoing.
Meyer ruled in mid February, when she quashed several subpoenas issued by NIC Attorney Art Macomber to former trustees, that Swayne's lawsuit is an issue of contract interpretation, not contract formation.
NIC trustees will meet Wednesday at 5 p.m. in the Lake Coeur d'Alene Room of the Edminster Student Union Building on the NIC main campus in Coeur d'Alene.
Action items on the agenda include "legal litigation" and NIC's athletic conference participation.
Information items related to accreditation, spring enrollment and radiography technology accreditation will also be presented.
The meeting agenda, materials and Zoom link for those who do not wish to attend in person can be found at nic.edu/board.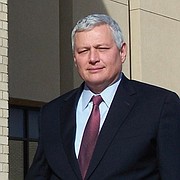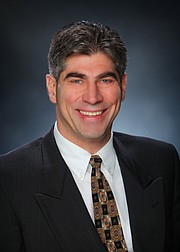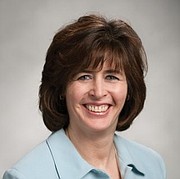 Recent Headlines
---