Judge rejects NIC subpoenas
COEUR d'ALENE — A judge declined to hear an attorney's motion to request to withdraw from representing North Idaho College in a lawsuit filed against the college by President Nick Swayne. The judge also quashed subpoenas issued to two former trustees and the college's former legal counsel.
Boise-based attorney Bret Walther, who was assigned to the case by NIC's insurance carrier, filed the motion to withdraw Monday afternoon, citing "irreconcilable breakdown of the attorney-client relationship."
Judge Cynthia Meyer ruled Wednesday that allowing an expedited hearing of the motion would prejudice Swayne because it would delay the case from proceeding.
"I am concerned with what I suspect may be a tactical decision from NIC to subject the plaintiff to an automatic stay of 21 days," Meyer said.
Swayne's lawsuit seeks his reinstatement as president after NIC trustees voted 3-2 in December to place him on administrative leave for no disciplinary reason while college attorney Art Macomber investigated a change to his employment contract.
Walther told the court he knew he had to withdraw from the case within 10 days of having it assigned to him.
"It became apparent to me that we had a significant, fundamental disagreement of how this defense was to proceed," he said.
The point of contention, Walther said, were the 17 subpoenas Macomber issued to college employees, former trustees and others.
Walther said attorneys from a different firm had agreed to substitute as counsel in the case but later decided not to. That was the reason for the short notice of his motion to withdraw, he said.
"My clients and I disagree on what to do," Walther said. "I'm really stuck between a rock and a hard place."
Three of the subpoenas were at the center of Wednesday's hearing: those issued to former NIC trustees Ken Howard and Christie Wood and to Lyons O'Dowd, the college's former legal counsel. The subpoenas sought documents, emails, public record requests and other digital records related to Swayne's hiring.
Attorney Michael Howard suggested the subpoenas were "designed to harass" his clients, former trustees who resigned from the NIC board months before Swayne's employment contract was drawn up and had nothing to do with his hiring.
Marc Lyons, who was NIC's legal counsel for more than 20 years, said the subpoenas are "personally offensive" and no more than a "fishing expedition."
"To subpoena their own employees and former trustees is outrageous," Lyons said. "It's hard for me to be calm about this."
Meyer agreed to quash the three subpoenas, calling them "unreasonable and oppressive."
Swayne's lawsuit is an issue of contract interpretation, she said, not contract formation. For that reason, documents related to Swayne's hiring are immaterial to the case.
On Feb. 24, Meyer will consider whether to grant a preliminary injunction that would prevent NIC from making major organizational and operational changes until Swayne's lawsuit is resolved.
She will also consider motions to quash three more subpoenas issued by Macomber.
Walther's motion to withdraw will go before the court March 1.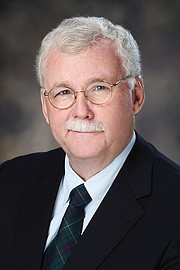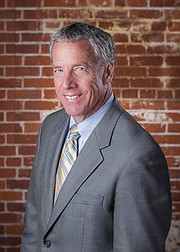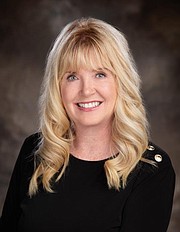 Recent Headlines
---