Former NIC trustees, lawyer seek to quash subpoenas
COEUR d'ALENE — North Idaho College's former attorney and two former trustees have asked a court to quash subpoenas seeking documents, emails, public record requests and other digital records related to the hiring of NIC President Nick Swayne, calling the subpoenas "unreasonable and oppressive."
Attorney Art Macomber issued a flurry of subpoenas last month on behalf of NIC in a lawsuit filed by Swayne against the college. The lawsuit seeks Swayne's reinstatement after trustees placed him on administrative leave for no disciplinary reason.
Subpoenas were issued to eight current NIC employees, five former trustees, the college's former legal counsel, Lyons O'Dowd, and others.
In a motion filed Tuesday, attorney Marc Lyons asserted that Macomber had "an open and apparent conflict of interest in this litigation" because he directly participated in the actions that led to Swayne's lawsuit. It was Macomber who advised trustees to place Swayne on leave in order to "isolate him from the investigative process" while Macomber examines a change made to Swayne's contract.
Macomber's participation as both counsel and a witness to the litigation violates the Idaho Rules of Professional Conduct, Lyons said, which generally prohibit lawyers from acting as advocates at a trial in which they are likely to be necessary witnesses.
"Consequently, any subpoenas issued by Macomber would have been issued improperly and should be quashed," Lyons wrote.
NIC's insurance carrier has since assigned Boise-based attorney Bret Walthers to the case.
Lyons also asserted that the materials sought by the subpoena are irrelevant to the underlying lawsuit and the demand to produce them is unreasonable. Lyons has maintained that he has no documents related to North Idaho College that Macomber does not already possess.
Former trustees Ken Howard and Christie Wood jointly filed a motion asking the court to quash the subpoenas issued to them, saying the subpoenas "not only seek irrelevant information but are also an abuse of the process." The pair are represented by the law firm Winston & Cashatt.
The subpoenas issued by Macomber seek "all documents, records, notices, correspondence, reports, memoranda, drafts, contracts, emails (including attachments) or other information in your possession or under your control related in any way" to Swayne's hiring or employment contract.
The recipients are also expected to produce materials related "in any way" to public record requests made to NIC between May 2022 and the date of the recipient's response to the subpoena.
Wood and Howard resigned from their positions on NIC's board of trustees last May and were not involved in Swayne's hiring or his suspension.
"At best, the only perceived purpose of the subpoenas to Howard and Wood is to conduct a fishing expedition for information to support a defense to some yet to be filed suit between Swayne and NIC over Swayne's inevitable firing," the court filing said. "At worst, they are an attempt to harass former trustees with whom the current board majority often disagreed."
A motion hearing is scheduled for Feb. 15 before Judge Cynthia Meyer.
This story has been updated to reflect that NIC's insurance carrier assigned attorney Bret Walthers to the case.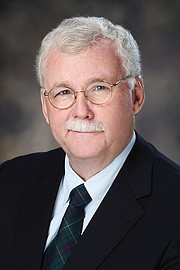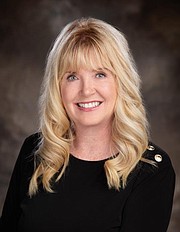 Recent Headlines
---