Dems resist alleged takeover
by
KAYE THORNBRUGH
Staff Writer
|
March 11, 2022 1:09 AM
COEUR d'ALENE — A reported plan by the Kootenai County Republican Central Committee to infiltrate the Kootenai Democrats, install one of their own as party chair and spend donations on conservative causes has reportedly "lit a fire" under local Democrats.
GOP leadership is now denying the plot's existence, even while a prominent local conservative criticized for his antisemitic writings has filed to run for a Democratic position.
The Press published on Wednesday a recorded phone call between Kootenai County resident John Grimm and a person he identified as KCRCC Youth Chair Dan Bell. Bell has not responded to Press requests for comment.
"Long story short, we want to take over the Democrat Party," Bell said during the Tuesday phone call with Grimm.
In Idaho, recording telephone conversations is allowed with the consent of at least one party to the conversation.
Listen to the full 30-minute recording here.
In the call, Bell described a plan by the KCRCC to take control of the local Democratic Party by having its own candidates run for Democratic precinct captain positions.
Elected by primary voters in May of each even-numbered year, precinct captains are part of both county and legislative district central committees.
Leaders elected by these central committees elect the state party leaders.
Kootenai County has 70 precincts. There are only 21 Democrat precinct captains. The remaining 49 precincts are vacant, compared to 10 vacant Republican precincts.
By Wednesday, 11 people had filed to run for Democratic precinct captain positions. At least one was reportedly a KCRCC volunteer.
The number jumped to 35 on Thursday. It's unclear how many are associated with the KCRCC.
Evan Koch, chair of the Kootenai Democrats, said he expects more people to file by today's 5 p.m. deadline. He said the Democratic Party is rapidly recruiting precinct captain candidates.
"We're pretty darn close to filling the county now," he said Thursday afternoon. "The threat of a takeover has galvanized us."
Meanwhile, Bell said that as of Tuesday, at least 25 volunteers had committed to run as Democrats and that the KCRCC aimed to recruit at least 40.
"We're going to do a bum rush on Thursday and Friday so that our people are on the ballot and theirs aren't," he said.
After that, Bell said, Democrats will have to scramble to find write-in candidates, then spend time and money promoting them.
Bell said he'll use the Idaho Republican Party's software to access the contact information of Constitution Party members, as well as unaffiliated conservative voters, and recruit them to make campaign calls for the KCRCC.
"We're going to call these voters and say, 'Hey, if you want to vote in the primary and take out the liberals, request a Democrat ballot and vote for our people for precinct committee,'" Bell said.
Local Republicans reportedly carried out a similar, largely unsuccessful takeover plan in 2014.
After the Democratic Party poured considerable time and resources into promoting write-in candidates, six "fake Democrats" were elected.
Paula Neils, former chair of the Kootenai Democrats, said several of them resigned at her request, while the others attended one or two meetings and no more.
"They weren't really serious about what they were doing," she said.
This time, however, she said local Republicans appear to be making a concerted and organized effort to dismantle the Democratic Party in Kootenai County.
Bell said KCRCC Chair Brent Regan — who also is chair of the Idaho Freedom Foundation, a nonprofit that promotes conservative causes and candidates — is "totally on board" with the takeover plan.
"If we pull this off, this will be national news," Bell said.
Regan denied any involvement in the activities.
In an email Thursday afternoon, Regan said the KCRCC has not recruited Republican volunteers to run for Democrat positions.
"Whatever efforts or statements Mr. Bell made, he did so as a private individual and not in any official capacity as a member of the KCRCC," Regan said.
However, Grimm is not the only local Republican who came forward about being courted by the KCRCC as part of the alleged takeover plan.
A woman who did not want to be named told The Press that Greg McKenzie approached her at a recent KCRCC meeting and tried to recruit her for a "scheme" to infiltrate the Democratic Party.
McKenzie was elected to the North Idaho College board of trustees in 2020, after the KCRCC endorsed him.
"He asked if I was willing to register as a Democrat," she said.
McKenzie then allegedly explained the KCRCC's plan to fill the local Democratic Party's ranks with their own members.
"He said it's a thing where you register and then you can get into their organization and sway votes," she said.
When the woman refused to participate, McKenzie allegedly asked if she would be willing to recruit other volunteers instead. She said she declined.
In an email to The Press, McKenzie said he did not recall the conversation.
Both McKenzie and Regan asserted that The Press is working with local Democrats to have Democrats change their party affiliation in order to vote in the Republican primary.
Idaho had an open primary system until 2011, when the Idaho GOP successfully sued the state to close the party's primary.
Since then, some left-leaning voters have changed their party affiliation to Republican in order to vote in GOP primaries.
Laura Tenneson, a former chair of the Kootenai Democrats, is one of them. She reportedly registered as a Republican in 2020.
She told The Spokesman-Review in February she still aligned with the Democratic Party's platform but wanted to have a say in races that are essentially decided in the Republican primary.
Koch said the local Democratic Party does not encourage its members to change their affiliation in order to vote in Republican primaries, though he's aware that some Democrats make the switch.
"If anything, we encourage them to remain Democrats, because it doesn't do us any good if they become Republicans," he said.
Upon election, Bell said, the KCRCC's plants would vote David J. Reilly in as party chair.
"A guy that they call racist, antisemitic, Holocaust denier," Bell said. "That same guy would be the chair of the Kootenai Democrat Party."
A recent Pennsylvania transplant, Reilly was condemned by the nation's largest pro-Israel organization for his antisemitic writings and called an "antisemitic troll" by The Daily Beast.
Reilly, whose social media posts in 2020 included comments that "all Jews are dangerous" and that more Americans should believe antisemitic stereotypes, ran unsuccessfully for a seat on the Post Falls School Board in 2021.
The KCRCC endorsed his candidacy and stood by the endorsement even as national criticism of Reilly accelerated.
The party chair calls meetings. With Reilly in that position, Bell said, there simply won't be another meeting of the Kootenai Democrats for at least two years, when the next primary election occurs.
Bell said Brent Regan came up with the idea to install Reilly as party chair.
Regan denied it.
"No, it is not true," he said Thursday. "I really don't care who the Democrats elect as chairman."
In a Twitter post on Thursday, Reilly said he registered as a Democrat.
"Make Democrats conservative again!" he wrote.
Records show he filed Thursday to run for a Democratic precinct captain position.
In addition to using the local Democratic Party's website and social media channels to promote conservative causes, Bell said Reilly would use his position to take money donated to Democrats and give it to Republicans.
"He's going to revamp their website," Bell said. "He's going to take donations and spend that on conservative causes."
Under Idaho law, theft by false promise occurs when a person obtains the property of another by representing that he or a third person will engage in particular conduct with no intention to actually engage in that conduct.
If the KCRCC takes over the Kootenai Democrats, Bell said, they also plan to "expose" local companies and organizations that secretly support liberals.
"We can scatter the freaking cockroaches," he said.
Bell also described a long-term plan to build a "youth army" to sign up elderly voters for absentee ballots, as well as to "harvest ballots" and drive voters to the polls during future elections.
"Harvest is legal in this state," he said.
The Idaho House of Representatives passed a bill in February that would make it a misdemeanor to turn in absentee ballots for any person who is not a relative or a household member. The bill passed 53-14, with two Republicans joining Democrats to oppose it.
Under the proposed law, anyone who is found to have collected more than 10 ballots could be charged with a felony.
The bill has not yet received a hearing in the Senate.
Grimm, who ran unsuccessfully for Kootenai County Sheriff in 2020, said he believes the KCRCC approached him because he's known as a staunch, conservative Republican.
But he said he refuses to be part of "any conspiracy to steal money" and can't stay silent about the KCRCC's alleged plans.
"They have become what they profess to hate: liars, cheaters, thieves and worse — establishment Republicans," Grimm said.
He said he hopes "good conservatives" on the KCRCC effect change.
As the filing deadline looms, Koch said the Idaho Democratic Party is exploring all options, including legal avenues, to push back against what he called the KCRCC's efforts to "deprive (Kootenai County voters) of free and fair elections."
"The Kootenai County GOP's actions are totally inconsistent with our values," he said. "They lack everything we want in our children: decency, honesty, accountability and respect."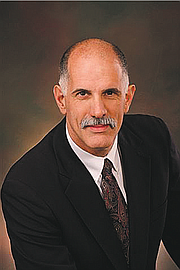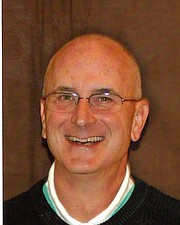 Recent Headlines
---