She's a distinguished young woman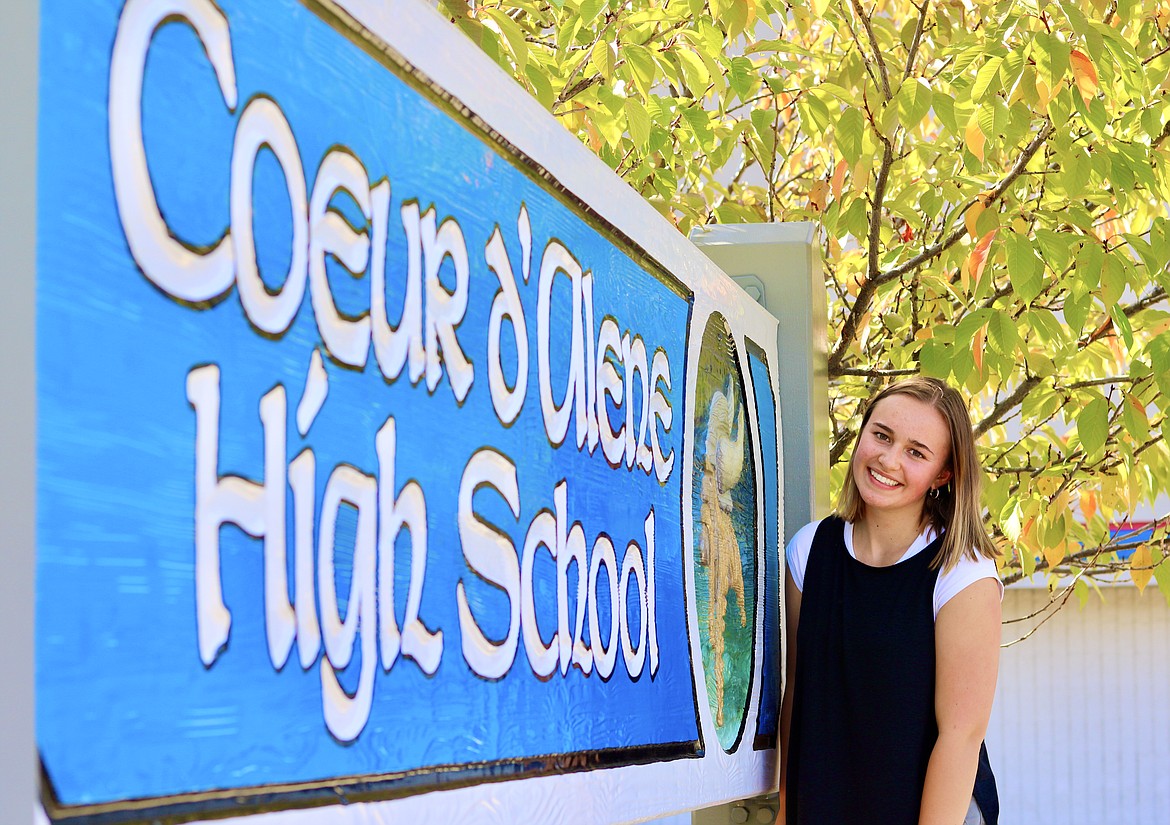 Hailey Black, 17, a Coeur d'Alene High School senior, is the Distinguished Young Woman for Kootenai County and recently received second alternate at the state level in Idaho Falls the first weekend of October. HANNAH NEFF/Press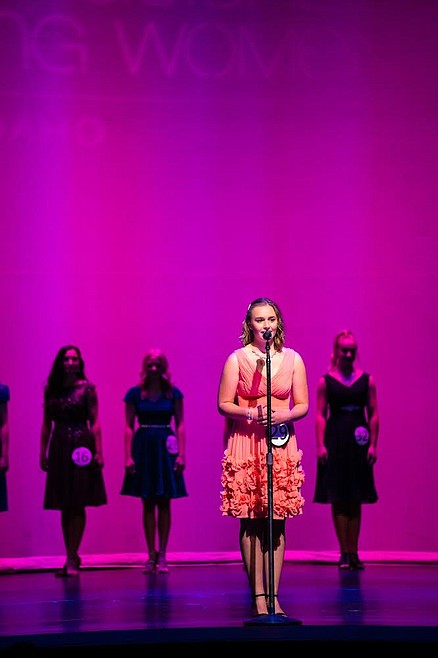 Coeur d'Alene High School senior Hailey Black, 17, the Distinguished Young Woman for Kootenai County, received second alternate at the state competition in Idaho Falls the first weekend of October. Courtesy photo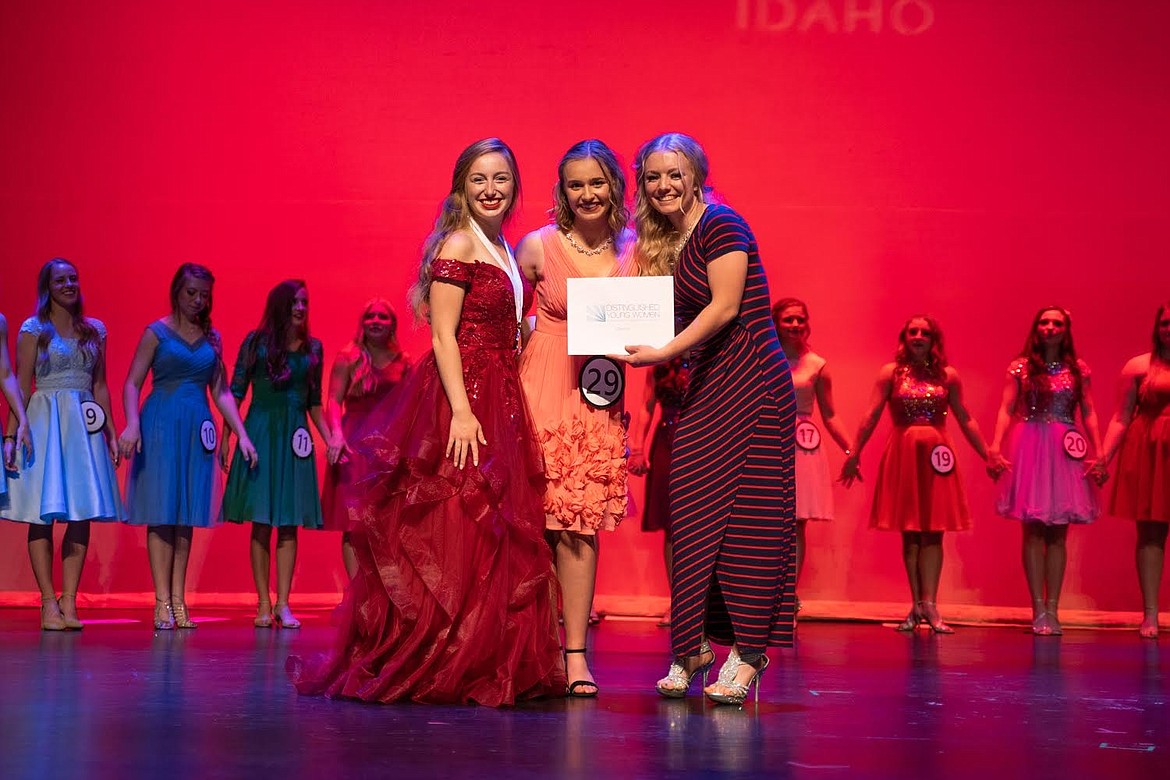 From left, Camille Neuder of Sandpoint, Idaho's 2021 Distinguished Young Woman, Hailey Black, Kootenai County Distinguished Young Woman and second alternate for 2022 Idaho state, and Elizabeth Spencer, West Jefferson Distinguished Young Woman in 2021 pose for a photo at the 2022 state competition in Idaho Falls the first weekend of October. Courtesy photo
Previous
Next
by
By HANNAH NEFF/Press
|
October 11, 2021 1:08 AM
A decision on a whim became something that will impact her for the rest of her life.
Hailey Black, a senior at Coeur d'Alene High School, decided to participate in the Distinguished Young Woman program to meet new friends. She ended up winning the title for Kootenai County, moving on to receive second alternate at state.
"We are so proud of Hailey," said parents Troy and Kristina Black. "Throughout her life we have been constantly impressed with her, most especially with her confidence and her ability to express her thoughts and opinions."
With a job, school, church activities and more, the 17-year-old has decided to make the best of her time and serve her community.
Black said she was familiar with the program because she had a cousin and friends who participated. She decided on a whim to join because she wanted to meet other academic- and college-driven girls.
"It was just a really amazing experience to be able to meet people especially, and then just to grow as an individual and to learn talents and skills that I didn't have before, like interview skills, and how to express myself in certain ways," Black said. "It's really cool."
Aside from winning second alternate at the state competition in Idaho Falls the first weekend of October, Black also won the interview and self-expression categories. She received a couple thousand dollars for college throughout the program.

Distinguished Young Woman (DYW) is a national program for high school juniors that helps prepare them for the future through life skills training. It also offers a chance to win college scholarships.
Black competed with 11 other girls at the county level in May, and 35 girls at the state competition.
The program evaluates the girls on their talent, fitness, scholastics and self-expression, as well as how they present themselves.
These are assessed through interviews as well as a 90-second talent show, 6-minute fitness routine and self-expression presentation.
"That was really interesting because you prepared a lot to be articulate," Black said. "I had a lot of opportunities to just research."
To prepare for the interview, Black said she had to be well informed about her community, as well as be prepared to express herself and learn what was important to her.
"I got more involved in politics," Black said. "I think just by being educated, and just by being around people who are also educated, going to school, is helpful in preparing for it."
Over the summer, Black said she spent a lot of time preparing through community service, as well as doing mock interviews and practicing walking in heels.
"Hailey is like one of the most genuine, hard-working, young women I have met," said Michaela Telford, the chairman for Kootenai County DYW. "She inspires me to be a better person."
For the talent portion of the program, Black has been playing piano for 13 years and performed Clair de Lune, the section she said was most stressful.
The section had to be completed in 90 seconds or the participant receives a zero for that portion — 20% of the final score.
In dress rehearsal, Black said she went over time twice.
"I was very stressed, like stressed to the max," Black said. "But I practiced a lot those next couple of days and I did well. I made it in time."
Black said the self-expression portion was the most pageant-like part of the program.
The girls walked around in a circle on stage to show how they presented themselves and then answered questions in turn at the microphone.
"I had like the tiniest little heels because I'm not very good at walking in them," Black said. "But you're able to showcase a lot of just how you express yourself on stage and what you really believe in, and that's one of the most fun parts."
She answered questions on what success meant to her, which she believes is being happy with what you can accomplish.
She also had to talk about something she wished people would have learned more from history.
Black said she talked about how she wished people would remember lessons learned from the civil rights movement and how to be better citizens and support each other.
"It was very stressful but it's really fun," Black said. "It's one of my favorite parts."
Black also received first place in Kootenai County for her Be Your Best Self project, a project that encourages girls to be healthy, be involved, be studious, be ambitious and be responsible.
"Hailey is all of these things," Kristina Black said. "We as her parents are blessed to have raised her."
Over the summer, Black did a community service project for each of the five areas, including setting up a trash can depot at a local beach, running a hygiene drive for Union Gospel Mission, and a school supply drive for Children's Village.
"It was just really awesome to be able to connect with my community," Black said. "I'm making a difference in people's lives and helping people be their best selves."
In the future, Black said she hopes to attend Brigham Young University or Utah State University and have a career in politics and education.
As second alternate, Black will also continue being involved in the DYW program for the next couple of years, mentoring new participants and performing during the state show.
Black said she spent a lot of time over the summer encouraging other girls to join the program as she said it was impactful and a great way to make money for college.
Because it's very competitive, Black said the program helped her to learn how to celebrate and encourage others.
"I learned how to celebrate people in their successes, even when they're against me, even when their successes mean that I might not do as well as I want," Black said. "I learned how to put our competitive differences aside, and just have a good time and connect as young women, which I think is the most helpful thing we can do as women."
Aside from the program, Black has kept busy working at the Wellness Bar in Hayden and is president of her youth group. She's also an AP honors student and part of the National Honor Society.
"​​It's kind of crazy," Black said. "I'm glad my life after state is going to slow down a little bit."
Telford said she's impressed how Black manages to keep excellent grades and balances everything with a smile, giving 110%.
"She really, I think, has learned the last couple of years that she can't be perfect at everything and she can just put her best foot forward and the results that she gets are going to be good because of that," Telford said. "She went into state prepared but not putting too much pressure on herself, and I think she really proved to herself who she is and what she brings to the table."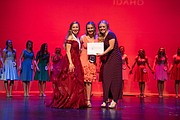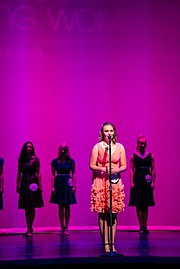 Recent Headlines
---