Sex offender freed after appeal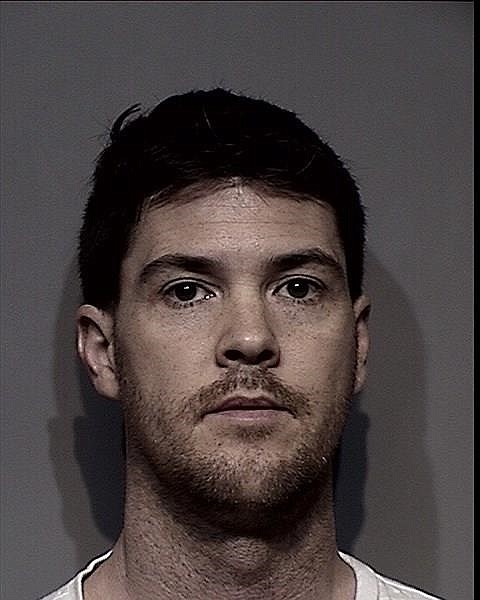 by
KAYE THORNBRUGH
Staff Writer
|
December 30, 2021 1:06 AM
COEUR d'ALENE — A man previously convicted of sexually abusing two children is free after the Idaho Supreme Court ruled that he was deprived of his right to a fair trial.
A jury convicted 39-year-old Robert J. Farrell-Quigle in 2018 of two counts of lewd conduct with a minor under the age of 16, a felony punishable by up to life in prison.
First District Judge John Luster sentenced Farrell-Quigle to 25 years in prison, with 12 years fixed and 13 years indeterminate.
That meant Farrell-Quigle would spend at least a dozen years behind bars before becoming eligible for parole.
But an appeal to the state's highest court and a subsequent plea deal set Farrell-Quigle free after a little more than three years.
The charges of lewd conduct stemmed from events that occurred in 2014.
While living in Rathdrum, Farrell-Quigle sexually abused two children, according to court documents.
He reportedly engaged his former wife, 37-year-old Sarah A. Doherty, in the abuse.
Prosecutors said Doherty walked in on Farrell-Quigle raping a child and did not report the crime.
Doherty pleaded guilty in 2018 to two counts of injury to a child, both felonies. After she served time in a prison treatment program, called a rider, Judge Lansing Haynes placed Doherty on four years of supervised probation.
At the 2018 trial, two children testified that Farrell-Quigle had raped them.
Before they took the stand, the state sought permission for them to testify by alternative methods, on the grounds that testifying in Farrell-Quigle's presence would cause them "serious emotional trauma."
The state proposed that the children be allowed to testify via a closed-circuit television (CCTV) or that Farrell-Quigle's presence in the courtroom should be screened from both children.
Farrell-Quigle objected to the use of a screen, arguing it created a prejudicial effect and that CCTV was a preferable means of alternative testimony.
The First District Court ultimately approved the use of a piece of blank white cardboard placed on an easel to act as a screen between the defense table and the witness stand.
There was no mention of the screen's presence to the jury. The screen was left in place for the rest of the trial, to give the appearance that it was simply a piece of courtroom equipment that had been left out.
Farrell-Quigle appealed his conviction, contending that the use of a shielding screen deprived him of his Fourteenth Amendment due process right to a fair trial.
He argued that the screen implied his guilt and a need to protect the child witnesses from him.
The Idaho Supreme Court agreed that the use of the screen was inherently prejudicial.
In December 2020, the court vacated Farrell-Quigle's judgment of conviction and remanded the case for a new trial.
After the ruling, Farrell-Quigle posted $50,000 bond.
The state and defense later brokered a Rule 11 plea agreement rather than going to trial again.
A Rule 11 plea agreement is a deal where a defendant pleads guilty to a certain charge in exchange for a specific sentence.
In most cases, judges consider the sentence recommendations made by the parties involved in a case but can hand down whatever sentence they believe is appropriate.
Under a Rule 11 agreement, however, judges are bound to the agreement made by the state and defense.
A judge can accept or reject a Rule 11 plea agreement but cannot alter it.
First District Judge Rich Christensen ultimately accepted the deal in November, calling it "a hard pill to swallow for the court."
As part of the agreement, prosecutors dropped the lewd conduct charges and Farrell-Quigle instead pleaded guilty in accordance with Alford to a single count of sexual abuse of a child.
By entering an Alford plea, Farrell-Quigle did not admit guilt but acknowledged that enough evidence exists to convict him at trial.
The three years and 39 days Farrell-Quigle spent in prison now constitute the fixed portion of his sentence. The nearly 22 years remaining on his sentence will be indeterminate.
In accordance with the plea deal, Christensen suspended the sentence and placed Farrell-Quigle on five years of supervised probation.
Farrell-Quigle is registered as a sex offender.
Recent Headlines
---