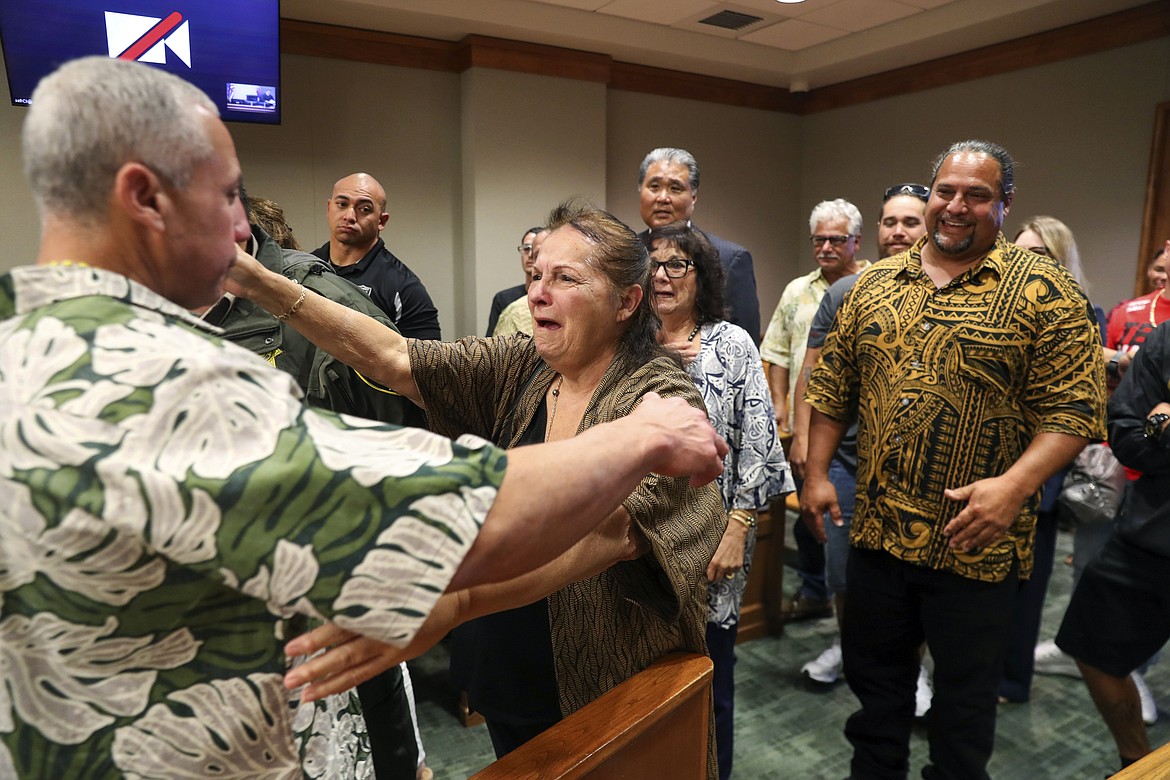 Albert "Ian" Schweitzer, left, hugs his mother, Linda, moments after a judge ordered him released from prison, in Hilo, Hawaii, Tuesday, Jan. 24, 2023. The judge's ruling came immediately after Schweitzer's attorneys presented new evidence and argued that Schweitzer didn't commit the crimes he was convicted of and spent more than 20 years locked up for: the 1991 murder, kidnapping and sexual assault of a woman visiting Hawaii. (Marco Garcia/The Innocence Project via AP Ima...
January 25, 2023
Stories this photo appears in: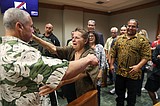 January 25, 2023 10:20 a.m.
Despite the lack of evidence linking them to the killing, the two Schweitzers and Pauline were indicted in 1997
---