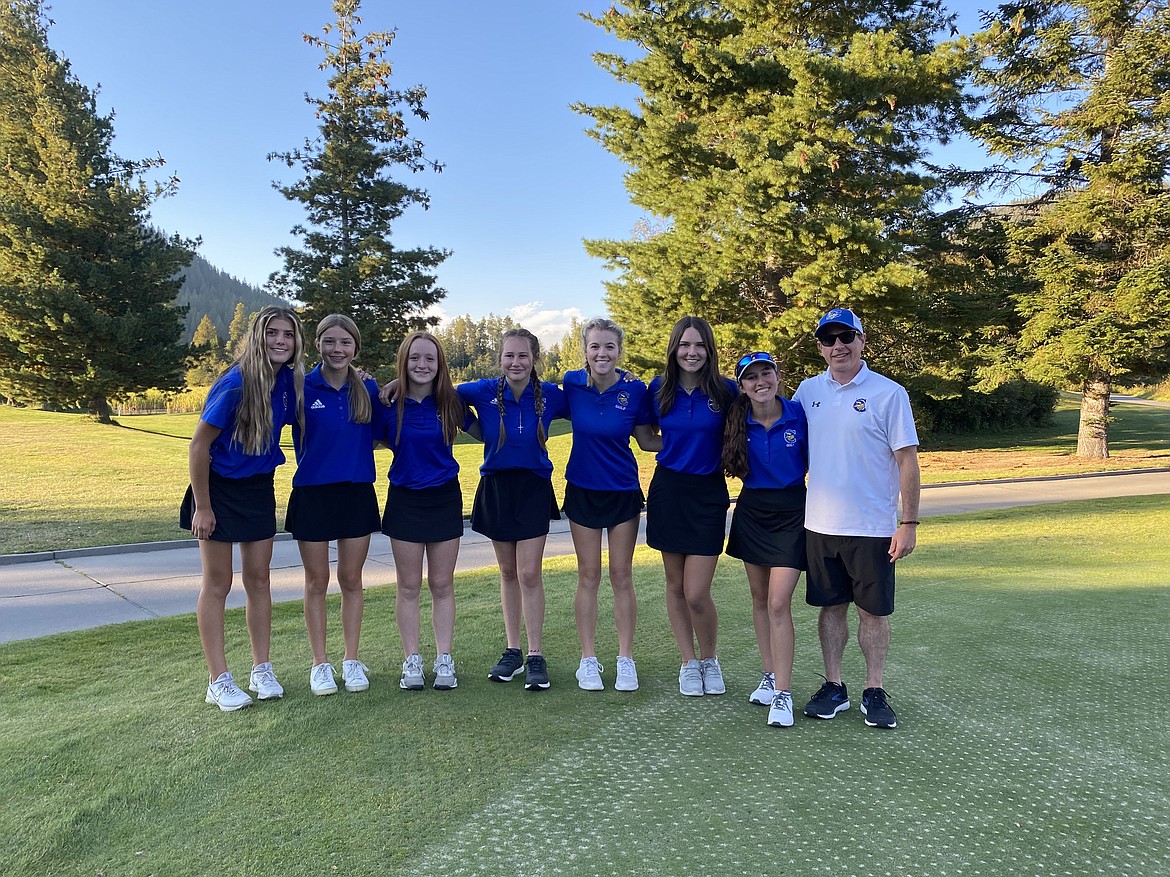 Courtesy photo Coeur d'Alene's girls golf team placed second at the Sandpoint Invitational on Monday at The Idaho Club. From left are Sophia Vignale, Stella Deitz, Mady Rily, Addie Garcia, Taylor Potter, Peyton Blood, Hayden Crenshaw and coach Jeff Lake.
September 27, 2022
Stories this photo appears in: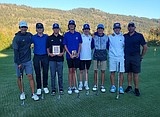 September 27, 2022 1:15 a.m.
"We are turning it on at the right time," Coeur d'Alene boys coach Chase Bennett said. "Luke has really stepped up his game when it matters. The rest of the guys have figured out what it takes to conquer the course and win."
---