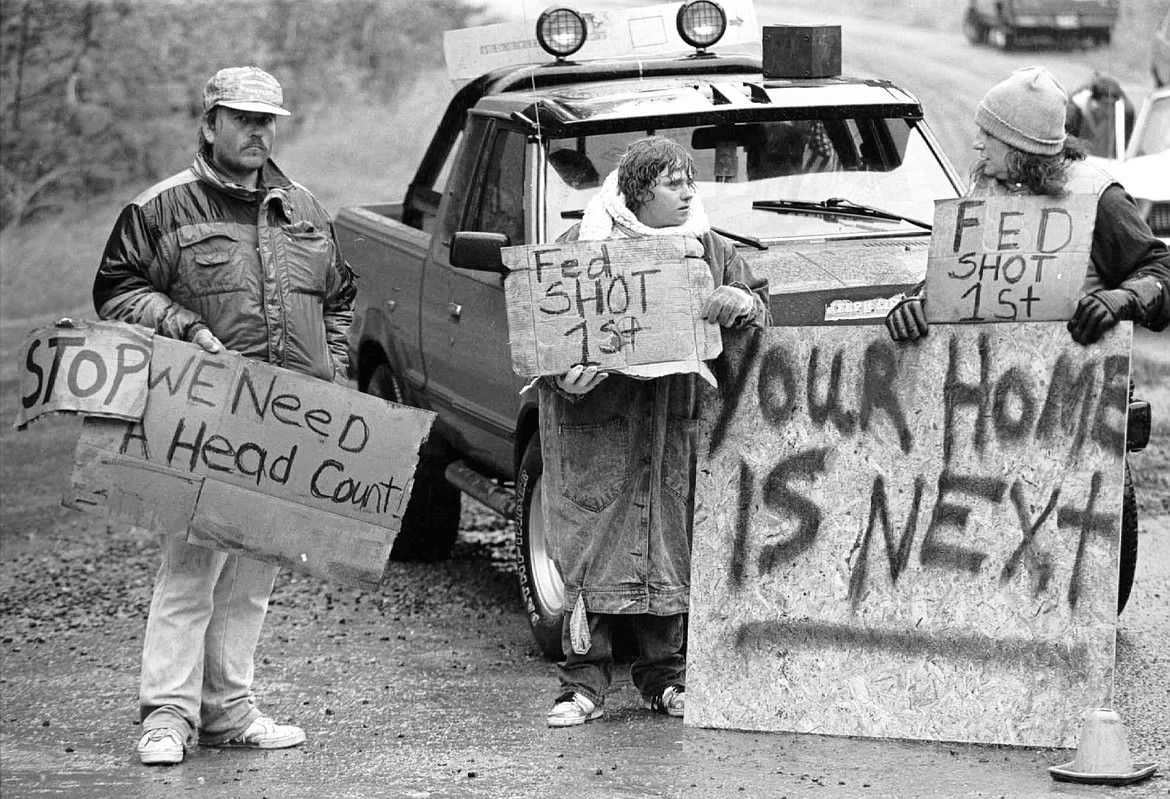 This Aug. 23, 1992, file photo shows Randy Weaver supporters at Ruby Ridge in northern Idaho. It's been a quarter century since a standoff in the remote mountains of northern Idaho left a 14-year-old boy, his mother and a federal agent dead and sparked the expansion of radical right-wing groups across the country that continues to this day.
August 21, 2022
Stories this photo appears in:

August 21, 2022 1:06 a.m.
Today marks 30 years since an 11-day standoff shook many in the region to their core.
---