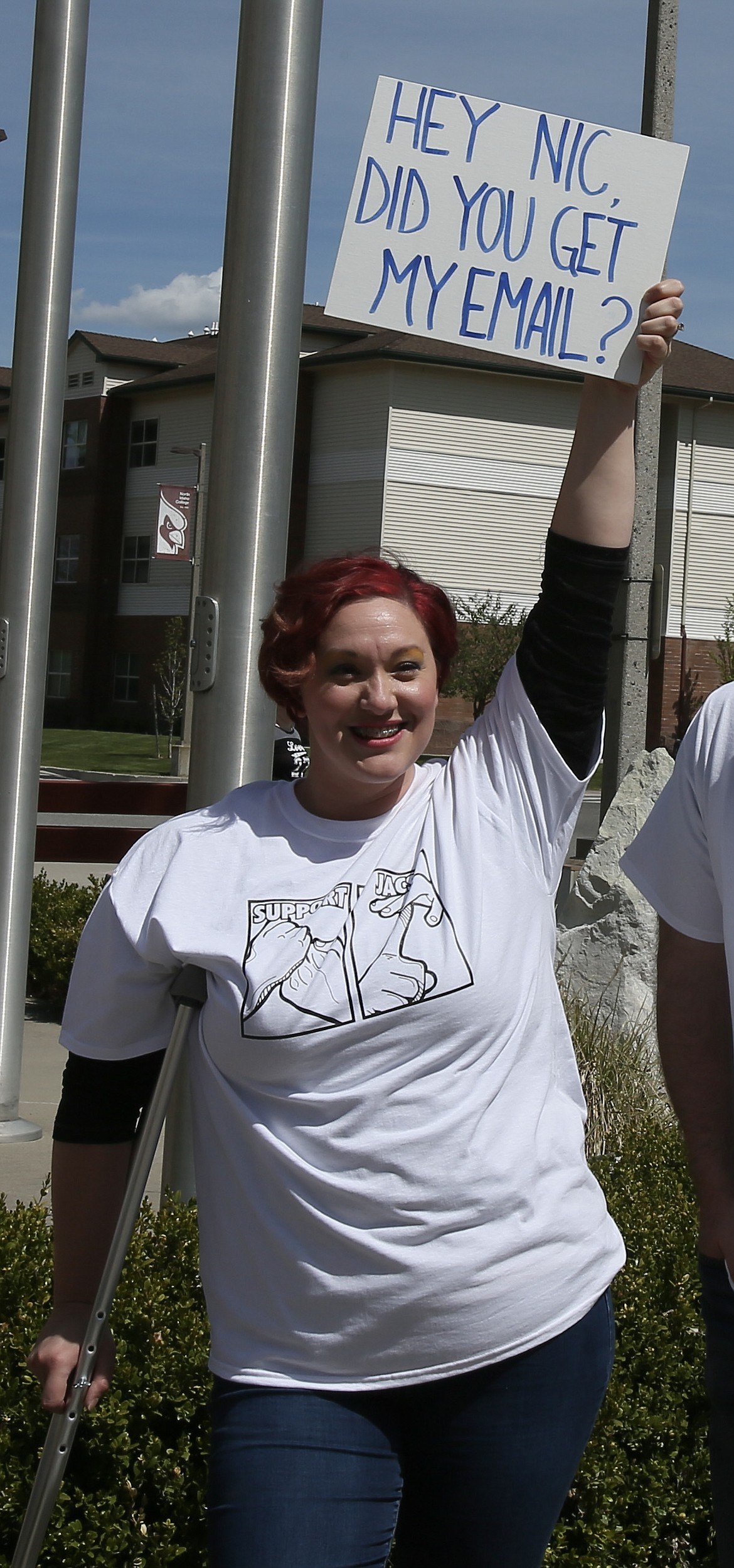 Nina Ford, a student at North Idaho College, joined Wednesday's protest in support of the teacher she said is irreplaceable. "There is nobody that matches Jacalyn Marosi's passion, purpose, ideals, values, teaching styles," Ford said. "She was my whole reason for being here at this school."
May 6, 2021
Stories this photo appears in: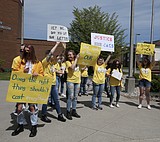 May 6, 2021 1:09 a.m.
Wednesday's demonstration highlights a months-long investigation a teacher's supporters say is an unfair decision.
---