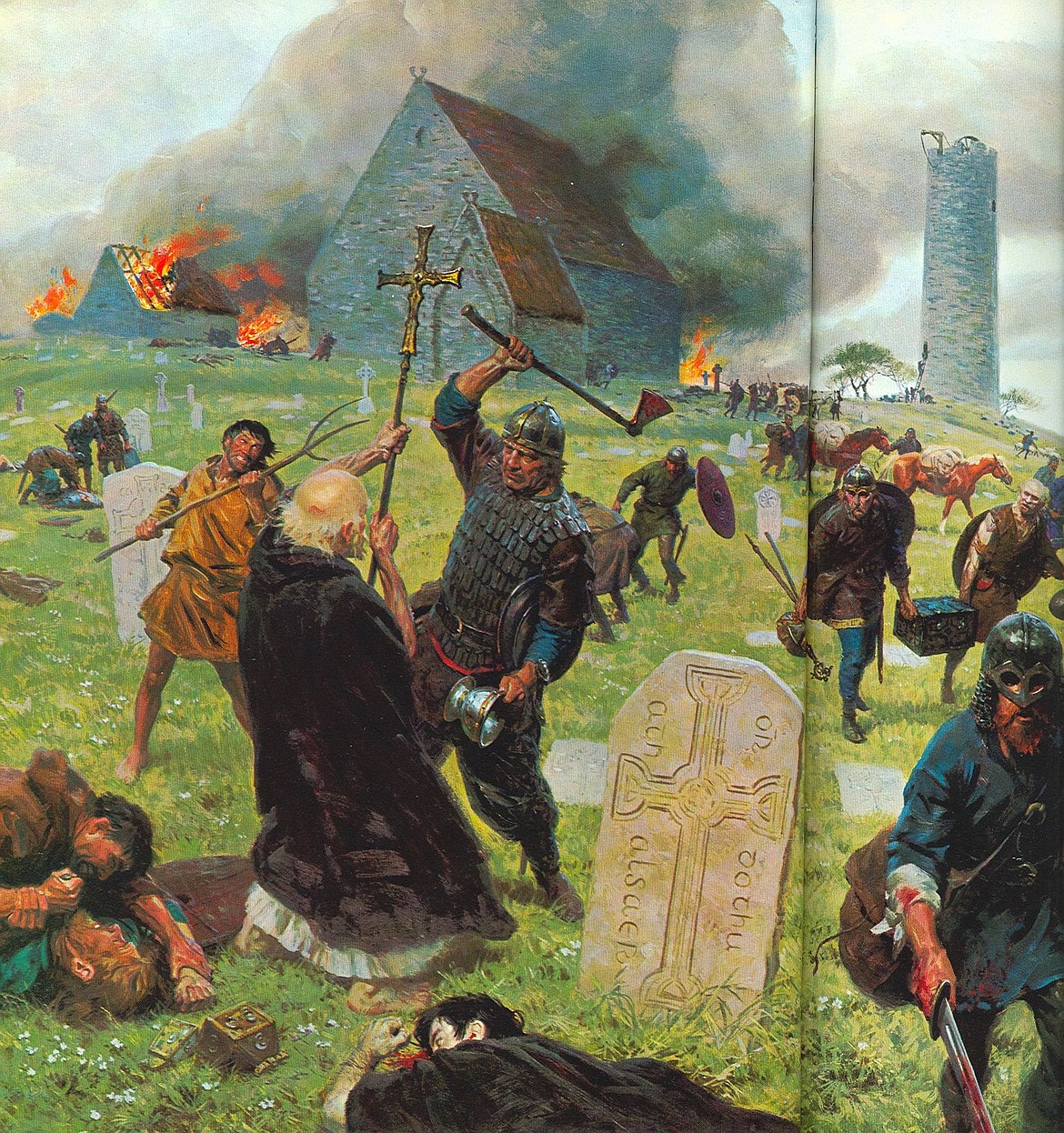 The Viking Age is said to have begun in AD 793, with the Viking plundering of the Holy Island of Lindisfarne off the coast of Northumberland, England, just south of the Scottish border, with this painting depicting an attack of the monastery at Clonmacnoise, Ireland, raided often by Vikings, Normans and Irish.
January 10, 2021
Stories this photo appears in: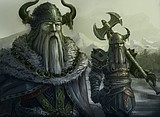 January 10, 2021 1 a.m.
Sailing in open boats, dauntless Vikings explored, plundered and traded from Baghdad to Canada
Hollywood, video games, books and comics love to portray Vikings as vicious raiders and plunderers brandishing broadswords and axes, while thundering into battle wearing horned or winged helmets.
---