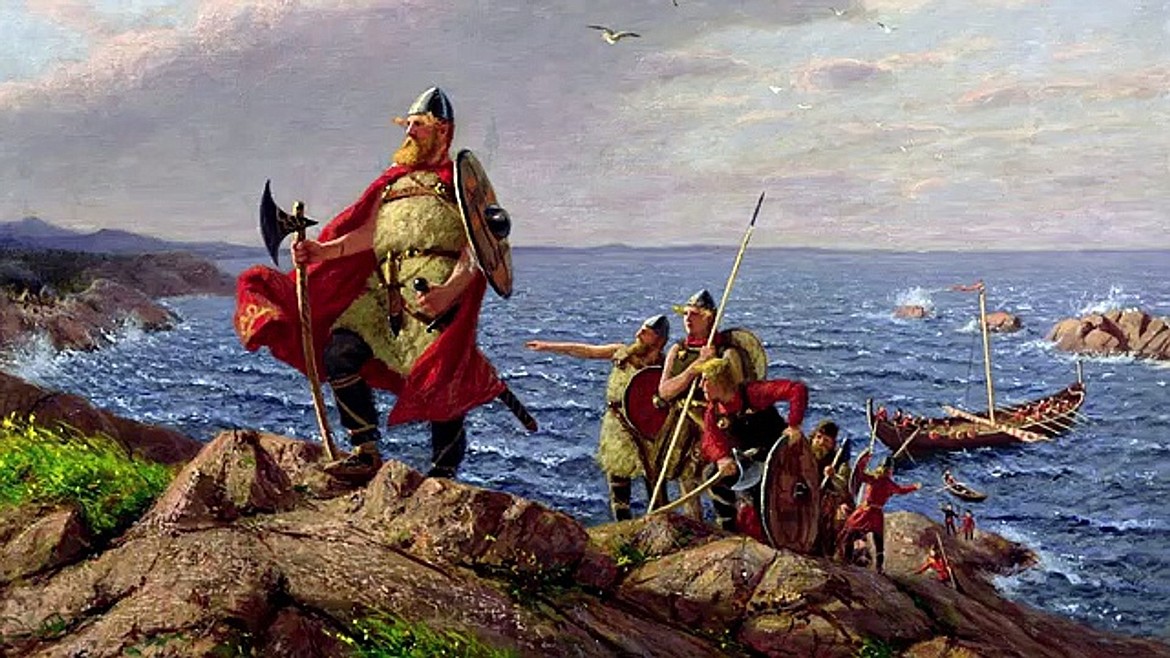 Painting by Hans Dahl (1849-1937) of Leif Erikson, son of Erik the Red, who is believed to have landed either in Newfoundland or Labrador, which he called Vinland and is considered the first European to land in North America, nearly 500 years before Columbus.
January 10, 2021
Stories this photo appears in: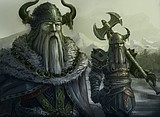 January 10, 2021 1 a.m.
Sailing in open boats, dauntless Vikings explored, plundered and traded from Baghdad to Canada
Hollywood, video games, books and comics love to portray Vikings as vicious raiders and plunderers brandishing broadswords and axes, while thundering into battle wearing horned or winged helmets.
---