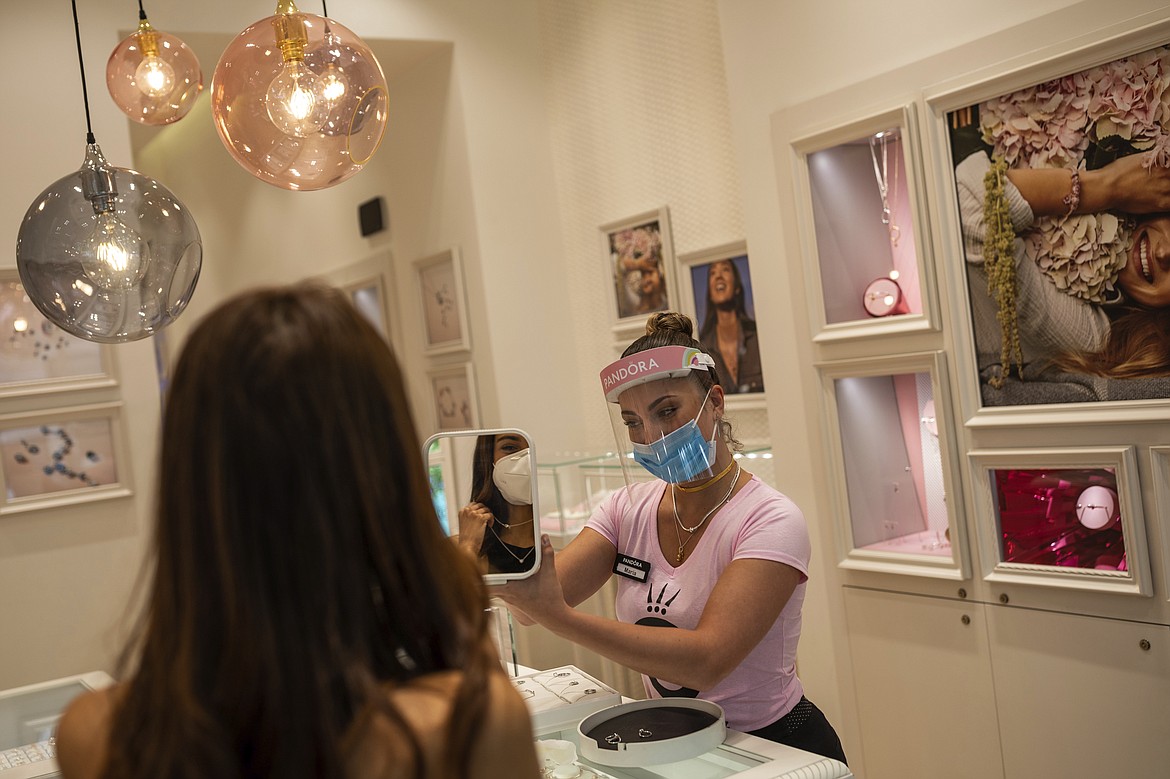 A worker and a customer wearing face masks to protect against coronavirus interact inside a jewellery shop in Madrid, Spain, Wednesday, May 27, 2020. Flags are flying at half-staff on more than 14,000 public buildings in Spain as the European nation holds its first of 10 days of national mourning for the victims of the coronavirus. The 10-day period is the longest national mourning declared in Spain since the restoration of democracy in the late 1970s (AP Photo/Bernat Arma...
May 27, 2020
Stories this photo appears in: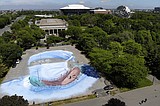 May 27, 2020 12:29 p.m.
The U.S. is on the cusp of marking at least 100,000 deaths from the coronavirus
---