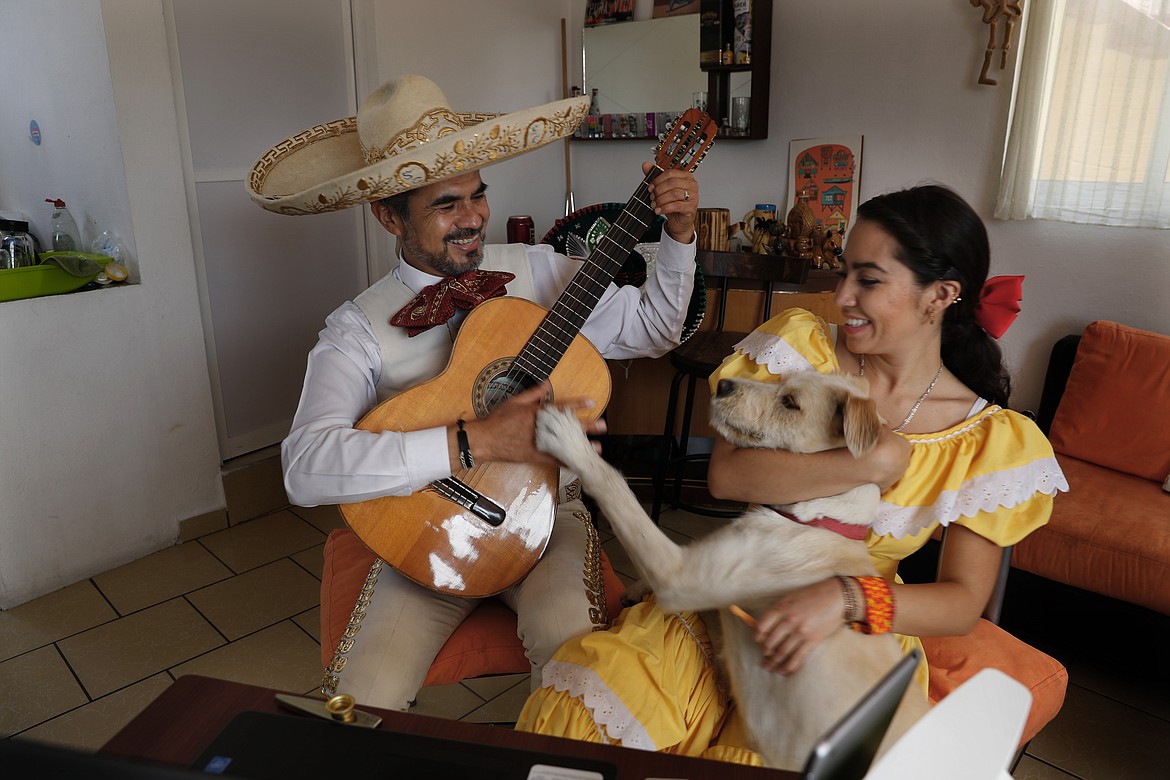 The Mariachi Duo Villa Maria, Sergio Carpio, left, and Melissa Villar, accompanied by their dog Güiro, perform via the internet for a client during mothers' day, from their apartment in Mexico City, Sunday, May 10, 2020. The duo is performing Mariachi serenades remotely as a way to circumvent the collapse of their livelihood caused by the new coronavirus pandemic lockdown. The duo charges the equivlant of $30 per serenade that can be payed to their bank account via direct ...
May 10, 2020
Stories this photo appears in: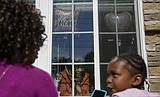 May 10, 2020 8:44 p.m.
Trump administration officials spoke optimistically about a relatively quick rebound from the coronavirus as life within the White House reflected the challenges still posed by the pandemic: Vice President Mike Pence was "self-isolating" after one of his aides tested positive
---