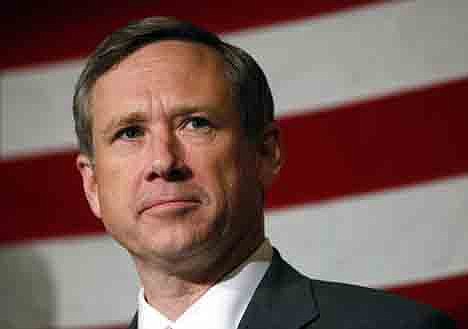 <p>In this Nov. 1, 2010 photo, U.S. Sen. Mark Kirk, R-Ill., looks to a crowd of supporters during a campaign rally in Wheaton, Ill. A spokesperson for Sen. Mark Kirk says the Illinois Republican has suffered a stroke and has undergone surgery early Monday, Jan. 23 2012 to relieve swelling around his brain. The 51-year-old Kirk checked himself into Lake Forest Hospital in Illinois. He was later transferred to Northwestern Memorial Hospital in Chicago, where tests show...
February 1, 2012
Stories this photo appears in: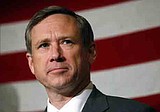 February 1, 2012 8:15 p.m.
About 795,000 in the U.S. are stricken each year
WASHINGTON - When a stroke hits at 52, like what happened to Sen. Mark Kirk of Illinois, the reaction is an astonished, "But he's so young."
---