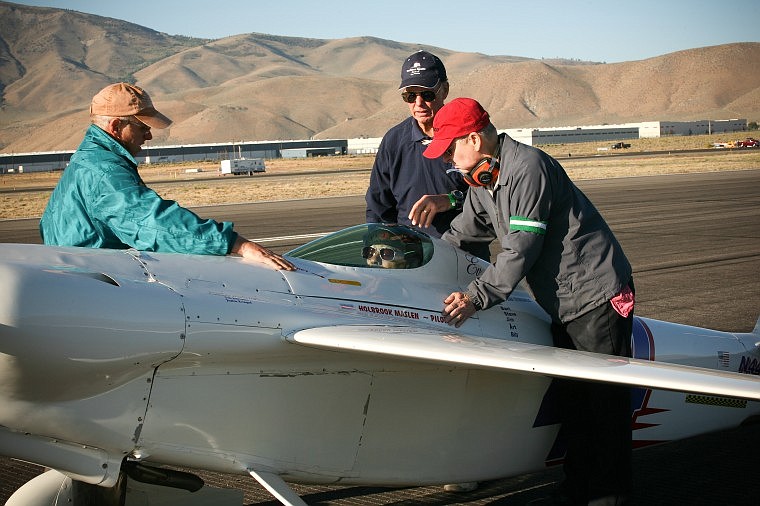 <p>Race 44 crew, Art Lazzarini, left, Jim Whitely and Bart Welsh tend to Boise pilot Holbrook Maslen, sealed in his cockpit before the ground start of a Formula One heat race, Sept. 17 in Reno, NV. Holbrook took fourth place in Sunday's Formula One Gold Race.</p>
November 26, 2010
Stories this photo appears in: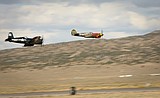 November 26, 2010 8 p.m.
Idaho newcomer earns his wings
Although what happens in Yellowpine gets home before you do, news within the air race community in mid-September Reno isn't far behind. The tight-knit family groups that attend the races mix and mingle, sharing information and news at will. Few secrets stay hidden in the pits but knowledge about Idaho participation in the air races somehow stays below the radar of most Idahoans.
---