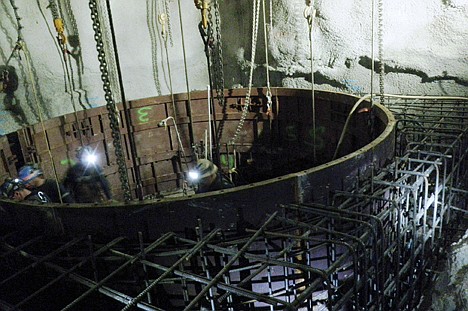 <p>Work on the No. 4 Shaft project continues as Cementation USA contractors work to create the shaft collar, working within a steel ring featuring an 18-foot inside diameter surrounded by a pattern of rebar that will soon reinforce cement.</p>
December 2, 2010
Stories this photo appears in: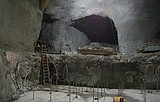 December 2, 2010 8 p.m.
Project will make mine deepest in Silver Valley
MULLAN - Hecla Mining Company has been working diligently on their No. 4 Shaft Project at the Lucky Friday mine for one year, and just recently announced that the decision has been made to bottom out the new shaft at 8800 feet. This will make the Lucky Friday mine the deepest mine in the Silver Valley, pushing it deeper than the previous record holder the Star mine in Burke.
---