Police chief placed on leave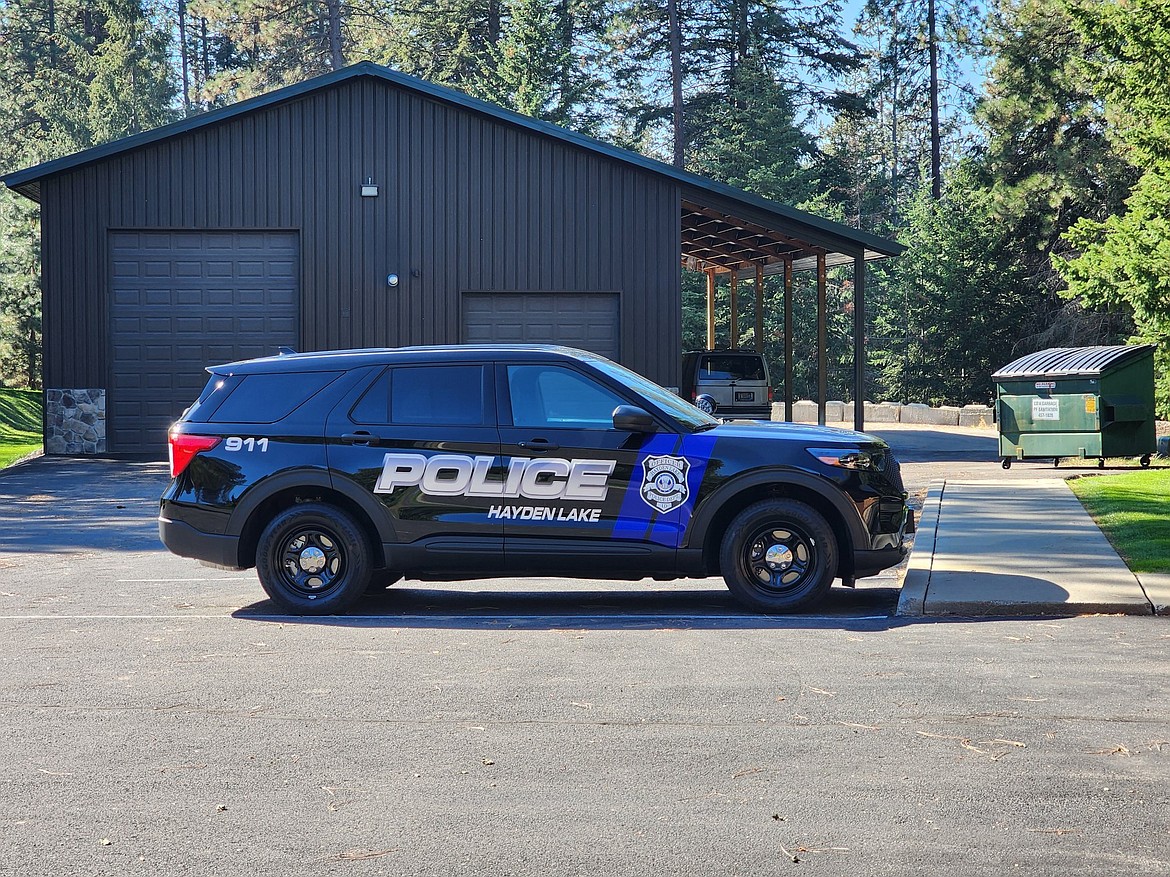 Hayden Lake police vehicle
Photo courtesy of Hayden Lake
by
JOSA SNOW
Staff Writer
|
September 19, 2023 1:07 AM
Hayden Lake Police Chief Ron Pumphrey was placed on administrative leave Aug. 27, he said Friday.
Mayor Jim Ackerman, City Council members and city staff will not publicly say why the chief was placed on leave, citing confidentiality regarding personnel matters.
Pumphrey is Hayden Lake's only law enforcement officer.
The mayor said that if the police chief is unable to patrol the city, the Kootenai County Sheriff's Office will step in, based on Idaho statute.
"Kootenai County covers active calls only at this point," Ackerman said. "Anything that is in progress, like a burglary in progress or a robbery in progress."
Police coverage in the city has always been handled this way, Ackerman said, with the sheriff's office covering it when the police chief is off-duty.
Sheriff's deputies do not cover things like dog barking calls while the chief is off duty, though they will field those calls and place them in a queue, Ackerman said.
Because it's an ongoing legal matter, neither the mayor nor the council can discuss the details, according to Pumphrey's contract and Idaho section code 74-106, city attorney Pete Bredeson said. The city staff can confirm Pumphrey's status, which was "employed" Friday.
Pumphrey said he won't discuss the details of his leave status based on his contract and advice from his attorney.
The police chief was hired June 27, according to his contract, and can be terminated based on "disqualifying misconduct" with a four months severance package, totaling about $35,000.
Disqualifying conduct as laid out in the contract includes being convicted of a crime, or a breach of the terms of the contract.
The relationship between the police chief, the mayor and council members has been strained in recent weeks.
Pumphrey said he began patrolling Hayden Lake on July 27, and in mid-August Mayor Ackerman issued a zero-tolerance directive to the police chief to cite speeders traveling 32 mph or more. Pumphrey responded to the directive by distributing a notice to The Press and printed copies throughout the city.
"This order is under legal review, and this isn't a question I have any control over," Pumphrey wrote in an August email. "This is now a legal question; it is a philosophy question and community-oriented question for the citizens and the city council. The city council is required to pass a resolution for this type of enforcement philosophy, not the mayors or police officers."
Recent Headlines
---