City considering land deal with Costco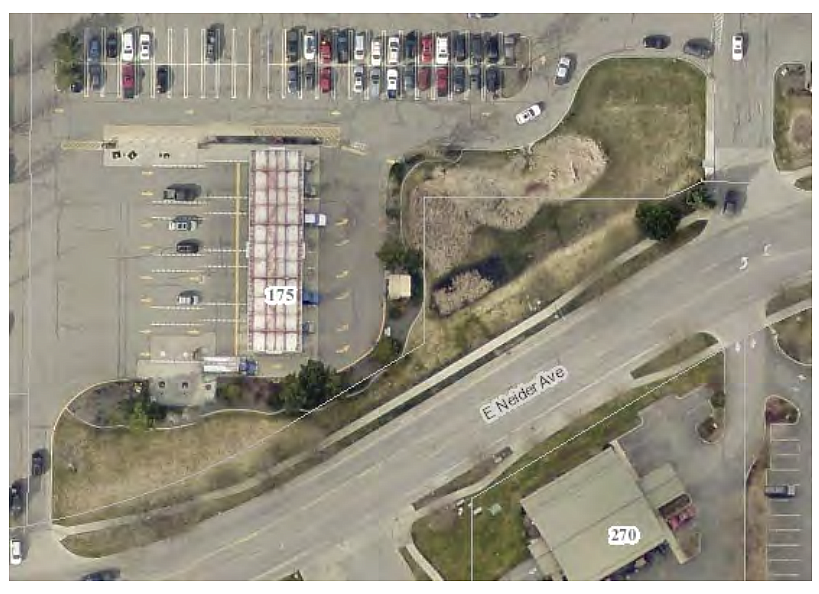 This overhead view shows the piece of property that may change hands from the city of Coeur d'Alene to Costco.
Artist rendering courtesy City of Coeur d'Alene
by
BILL BULEY
Staff Writer
|
September 18, 2023 1:07 AM
COEUR d'ALENE — The Coeur d'Alene City Council is scheduled to consider a land deal with Costco Wholesale Corp., when it meets at 6 p.m. Tuesday in the Library Community Room.
The question before the council, is this: "Should Council declare that $30,000 is the value of real property owned by the City for purposes of an exchange with Costco Wholesale Corporation?"
According to a city report, there is a small, triangular area between the two entrances to the Costco parking lot on E. Neider Avenue. It is owned by the city, having been platted with the Carlsen Tracts in September 2003.
It is used solely as a swale to collect stormwater from E. Neider Avenue and the Costco lot. Costco uses the swale pursuant to a lease agreement with the city which was entered into Sept. 19, 2003, with a term of 20 years.
"The parties originally contemplated an eventual exchange of property so that Costco would own this area," the report said. "However, an exchange of real property for real property could not be accomplished because Costco could not obtain acceptable property to exchange."
In 2022, Costco approached the city about acquiring ownership of the area as the lease was due to expire in September 2023.
The city determined that Costco's acquisition of the area would assist it in the acquisition of the real property needed for the police department expansion on Schreiber Way, the report said.
An appraisal obtained by Costco in January determined the value of the area was $30,000.
If the City Council agrees to the exchange, the city will receive $30,000 from Costco, as well as a perpetual easement for the stormwater swale.
The area in question has no value to the city other than as a stormwater swale, the report said.
There are a few legal steps that must be taken before it's a done deal.
According to to Idaho code, when a city wants to exchange real property the City Council must first declare the value or minimum price it intends to receive. A public hearing must also be held at least 14 days later.
"After the public hearing, council may exchange the property," the report said.
Recent Headlines
---