Beyond the Ballot: Idaho SOS McGrane keynote speaker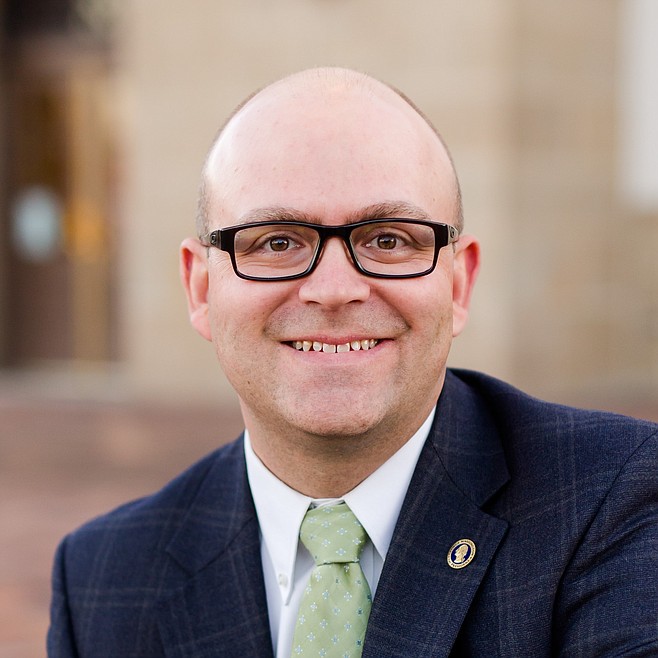 |
September 17, 2023 1:00 AM
COEUR d'ALENE — The Coeur d'Alene Regional Chamber has scheduled "Beyond the Ballot Luncheon: Civic Engagement, Integrity, and Outcomes" to encourage civic participation in the November elections.
Phil McGrane, Idaho's Secretary of State, will be the keynote speaker at the event slated 11 a.m. to 1 p.m. Thursday, Oct. 19, at the Hagadone Event Center.
"Our civic duty extends far beyond the voting booth. It's about preserving the integrity of our elections and realizing the profound impact each of us can have on our community, state, and nation," McGrane said in a press release.
Luncheon highlights:
• Understanding Civic Engagement: Delve into the concept of civic duty and discover how every citizen's involvement extends far beyond the voting booth. Learn how to influence policy, advocate for change and make a difference in our community.
• Preserving Election Integrity: Explore the critical mechanisms that ensure trustworthy elections. McGrane will discuss election security, transparency and the importance of safeguarding our democratic systems.
• Driving Civic Outcomes: Learn how your participation in the democratic process can lead to meaningful change. Discover the ripple effect of your vote and engagement on our community, state and nation.
• Inspiring Discussions: Question and answer with McGrane. Led by Tyrel Stevenson, legislative director of the Coeur d'Alene Tribe, participants can ask about democracy in Idaho, civic engagement and election integrity.
• Networking Opportunities: Connect with individuals who share your passion for civic engagement. Forge partnerships and collaborations to drive positive change in your community.
The luncheon is open to the public.
"Don't miss this opportunity to go beyond the ballot and become a more informed, engaged and influential participant in our democratic process," the press release said.
Register: cdachamber.com
Recent Headlines
---