It's another active tropical storm and hurricane season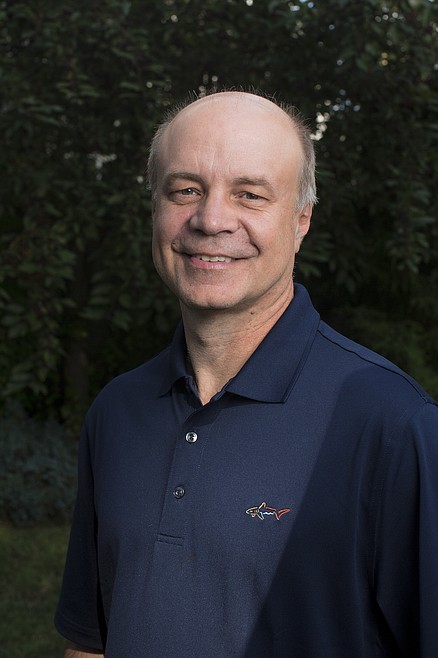 Randy Mann.
JAKE PARRISH/Press
by
RANDY MANN
|
September 11, 2023 1:05 AM
We've reached the peak of the tropical storm and hurricane season and it's already going to be another memorable year. The official date the tropical storm and hurricane season begins is June 1 and ends Nov. 30. Based on the 30-year average from 1991 to 2020, there is a new average of about 14 named storms. Sept. 10 is the approximate peak of the tropical storm and hurricane season in the Atlantic and Caribbean waters. For 2023, we've already seen 14 named storms, including massive Hurricane Idalia that recently hit Florida.
Last year, there were 14 named storms, which is normal. However, there was an above-average eight hurricanes that resulted in over $118 billion in damage. It was the third costliest tropical storm and hurricane season on record.
The big hurricane this year was Idalia, which did reach Category 4 strength a few hours prior to making landfall across northwestern Florida on Aug. 30. By the time this massive storm made landfall south of Perry, Fla., it had decreased to a Category 3 hurricane with sustained winds of approximately 125 miles per hour. The storm moved across northern Florida and the Southeast. Total damage from this hurricane is still being assessed and could be as high as $5 billion.
The next hurricane that is being watched is Lee. As of late last week, most long-range computer forecast models were directing this strong hurricane near the East Coast and could impact the coastal sections of the Northeast and the Canadian province of Nova Scotia this weekend.
As we move toward the last quarter of 2023, sea-surface temperatures have continued to climb. We are currently experiencing a moderate El Niño event along the equatorial regions. By the end of this year, it's very possible that could be one of the strongest El Niños in history.
El Niño is an abnormal warming of ocean temperatures along the equator and along the west coast of South America. The warmer ocean waters are one of the essential ingredients for fueling hurricanes. When the Atlantic and Caribbean waters are higher than normal, we often see an above-normal season. However, during El Niño years, there is a change in upper-air circulation that usually creates wind shear and helps to reduce or inhibit the formation of tropical storms. Despite a moderate El Niño, activity has been increasing in recent weeks with the likelihood of additional named storms forming later this month and into October.
For tropical storms and hurricanes to form in the Atlantic and Caribbean waters, as well as the Gulf of Mexico, ocean temperatures need to be at least 80 degrees Fahrenheit. During the summer season, average sea-surface temperatures across these regions have been at record levels. As of early September, readings in some areas have been in the mid-to-upper 80s. Despite El Niño, there have been two major hurricanes, Franklin and Idalia, that reached Category 4 status. Late last week, Hurricane Lee intensified to a Category 5 with winds near 160 miles per hour.
Also, it's not just the Atlantic hurricanes that have been receiving all of the headlines. On Aug. 20, Hilary made landfall in California as a tropical storm. Less than a half-inch of rain was measured from the remnants of Hilary in northern Idaho but over 13 inches of rain were dumped in San Bernardino County in Southern California. Parts of Los Angeles received over 7 inches of rain.
Thanks to this storm, the driest national park in the United States, Death Valley, has been closed for more than two weeks. About 2.20 inches of rain fell at Furnace Creek on Aug. 20, which was a record for the wettest day in that location in history. The heavy rainfall resulted in extensive damage to pavement and debris covering major roadways. Amazingly, according to an article on CNN, this is the second year in a row the park has been closed by flooding.
In terms of our local weather, the last three days of August pushed our monthly rainfall total in Coeur d'Alene from 0.62 inches to an above-average 1.71 inches. On Aug. 30, a record 0.96 inches of rain was a record for the date. Other locations had over an inch of much-needed rainfall.
The moisture late last month was needed as our summer season was one of the driest prior to that event. We now have a strong ridge of high pressure that has built over the western U.S. that is expected to give us some warm and sunny weather this week. However, toward the end of the new moon cycle, around early next week, there is a chance of some rain in North Idaho. The next best chance of moisture is expected around the end of September or early October.
• • •
Contact Randy Mann at randy@longrangeweather.com.
Recent Headlines
---