C.A.S.T. for Kids seeks volunteers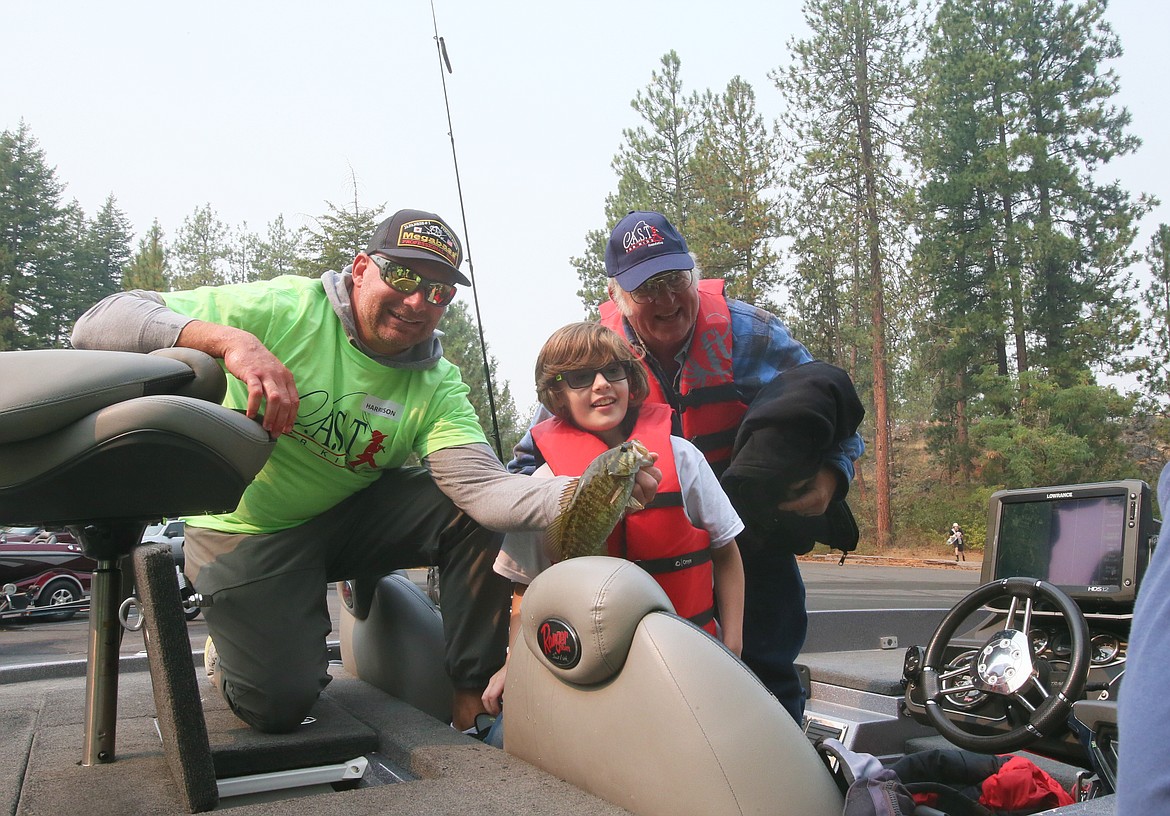 Tanner Sams, 12, of Rathdrum, and his grandpa, Tim Clements, enjoy showing off a smallmouth bass, held by Lakeland Middle School Vice Principal Harrison Bertsch, during the C.A.S.T. for Kids event in 2022 in Post Falls. C.A.S.T. for Kids is seeking volunteers for this year's event, Sept. 10.
DEVIN WEEKS/Press file
|
September 7, 2023 1:00 AM
Organizers are seeking volunteers to participate in a C.A.S.T (Catch a Special Thrill) for Kids event.
Volunteers with boats are needed, in addition to on-shore support for the event, scheduled for 8 a.m. Sunday at Q'Emiln Park boat ramp, 12201 Parkway Drive, Post Falls.
Volunteers should plan to arrive at 7 a.m.
Volunteers will be paired with kids with special needs or disadvantages, get them set up with fishing poles, tackle boxes and life vests for a day of fishing with a local bass fisherman.
"Last year, we had 22 kids," volunteer Dennis Dodd said. "This year we have 37 signed up."
The local Marine Corps League teams with the Oregon-based nonprofit C.A.S.T. to host a day of fishing, giving kids and their caretakers a chance to fill the boat with fish — and memories.
"These events provide a refreshing break from their daily challenges," C.A.S.T. says on its website. "Spreading a positive message that kids with disabilities can accomplish anything. We include all children, despite their limitations."
Information: castforkids.org.
Recent Headlines
---