Precious cargo in big yellow buses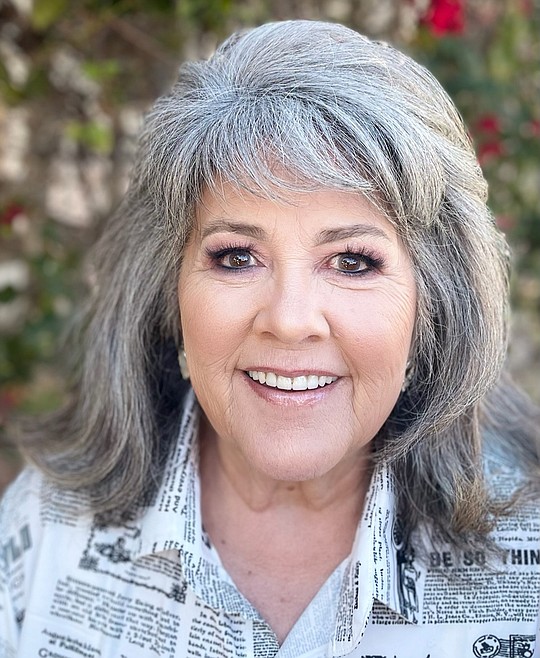 Here's a collective Good Sport Award to the hundreds of kids, from kindergartners to seniors in high school, who let their parents take first day of school photos Tuesday to document history and to post on Facebook. I thoroughly enjoyed seeing so many smiling faces, especially those of the parents!
We're empty nesters, so no smiling photos of little kids in new clothes and backpacks heading off to the first day of school. But Bert works year-round for the Lakeland School District as the lead mechanic, making sure that nearly 70 buses are running well to safely transport kids on 350 square miles of bus routes. The first day of school means the drivers are back and behind the wheel of the big yellow buses with your precious cargo.
We all need to pay close attention to those buses and heed flashing stop lights when they're picking up and dropping off on the routes. Vigilance at crosswalks for those children who walk to and from school, too!
• • •
The Tuesday following Labor Day weekend is probably one of my least favorite days of the year. Even though the calendar says that the last day of summer isn't for three weeks, it's all over but the shouting for all intents and purposes.
Tradition, or at least generations of people who summer in the Hamptons, tell us that it's a fashion faux pas to wear white after Labor Day. Pshaw. If I owned a pair of white shoes that weren't athletic shoes, I'd sashay about town showing them off.
The history behind the no white shoes or clothing fashion decree is interesting. In the 19th century, it was a way for the upper class to distinguish themselves from the working class. Historians say affluent groups who could afford to leave town for warmer climes in the fall wore brighter, lighter-colored clothing. Somewhere along the way it became accepted socially that if you aren't taking those winter vacations you shouldn't wear white after the last holiday of summer.
I think people who live in warmer climates are exempt from this snobbish and outdated fashion rule. As is anyone who enjoys wearing white, bright and light colors, no matter the date on the calendar.
• • •
Reality check — Only 110 sleeps until Christmas! This is a reminder to people like me who are sometimes surprised mid-December that Christmas is coming.
• • •
Happy birthday today to Carl Riegert, Jack Evans, Amy Carlson, Evelyn Wegner, Dave Chamberlain and Della St.Clair. Tomorrow, Keri Alexander and her mother, Sherry Krulitz, and Vicki Fulton, Laura Umthun, James Arras, Lori Millsap, Kathleen Cavender, Nikki Luttmann and Jim Brannon mark another year on the calendar. On Friday, Anne Mitchell, Lea Williams, Vicki Currie, Lisa Gould, Sheena Dunn, Angie Demmig, Lorna Price, Gayle Simpson, Imogene Sverdsten, Irina Ponomarenko, Brad Marshall, Sonya Fernandes, Rosemary Dickson and Bob Coles celebrate. Sept. 9 birthdays for Dani Zibell-Wolfe, Mary Larson, Kibbee Walton, Seth Anderson, Dominick Pokosa, Daniel Connelly, Krysta Azzollini (50!), Marty Meyer, Donna Boise and Chase Price. Sunday, Gregg Gain, Mary Ellen Denton, Tami Martinez, Helen Terway and Annette Kennedy will blow out the candles. Jim Pierce, Hannah Epstein, Cameron Epstein, Cyndie Brubaker, Jeremy Siegler, Kelly Hanson, Mark Compton, Patty Roberson, Lily Hollibaugh and Darrell Dlouhy raise a glass Monday. Tuesday birthdays for Rose Backs, Nelson Gourley, Tiegan Horton, Nancy Adam,Walter Cole, Norman Oss and Polly Gava.
• • •
Kerri Rankin Thoreson is a member of the National Society of Newspaper Columnists and the former publisher of the Post Falls Tribune. Main Street appears every Wednesday in The Press and Kerri can be contacted on Facebook or via email mainstreet@cdapress.com. Follow her on Twitter @kerrithoreson.
Recent Headlines
---