Spokane airport announces parking expansion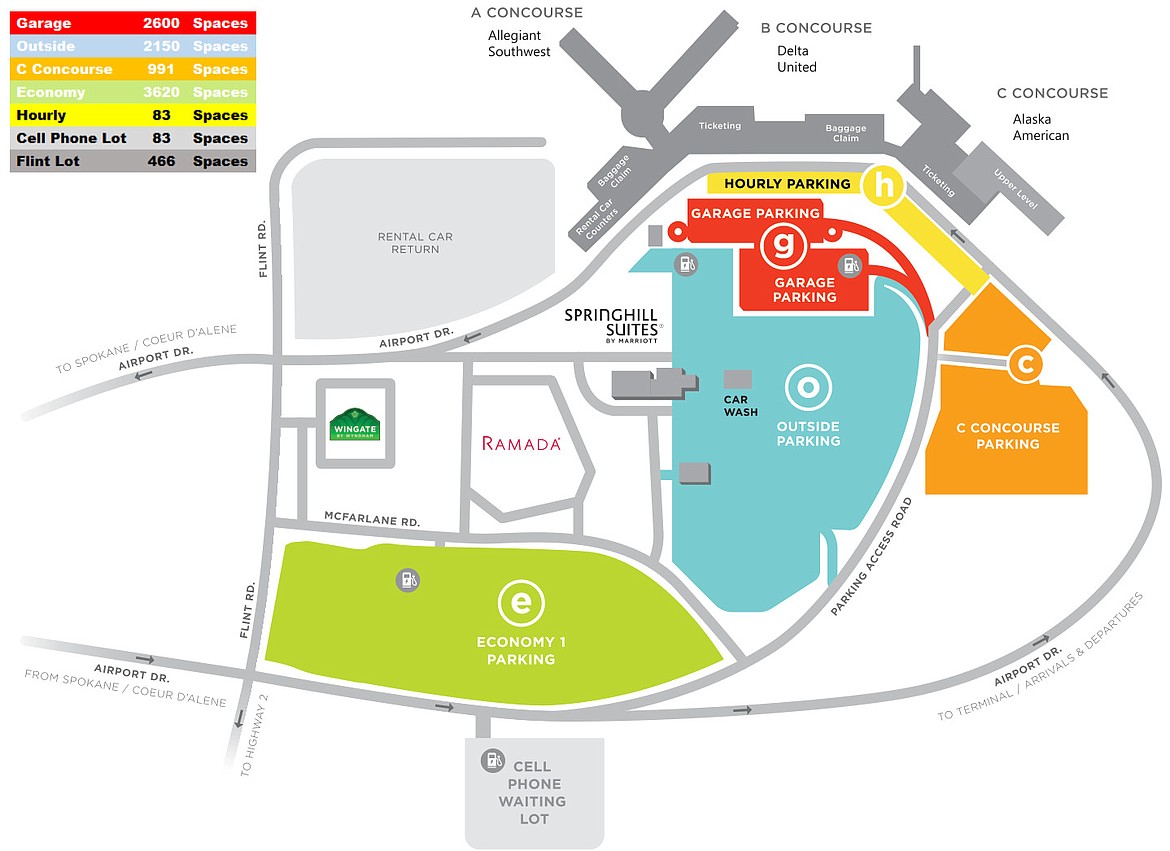 |
November 21, 2023 1:00 AM
Spokane International Airport announced the completion of a $5 million project and more parking spaces available ahead of the holiday travel season.
The airport announced in a news release that more than 460 spots have been added to the Concourse C outside parking lot.  
"The newly expanded lot includes 991 total parking spaces — more than double its original capacity," said a news release. 
The lot features 29 ADA-designated parking stalls, along with six planned electric vehicle charging stalls. 
In addition to the expanded area of the parking lot, the old parking lot pavement was removed and replaced and new LED lighting has been installed.
This $5,063,871 project was designed by engineering firm Kimley-Horn Associates and constructed by Corridor Contractors, LLC.
The current rate for the Concourse C lot is $8 per day. The airport also provides additional short- and long-term parking options including 2,600 garage spaces, 2,150 outside lot spaces and 3,240 economy lot spaces.
Regardless of where passengers choose to park, it is recommended they arrive at the airport two hours before their scheduled boarding time to allow ample time to park, check-in, proceed through the security checkpoint and prepare for boarding.
Recent Headlines
---