Ed Corey, 79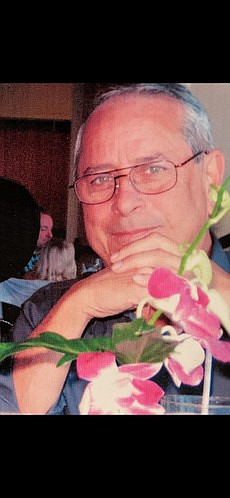 |
November 21, 2023 1:00 AM
Edwin James Corey, aged 79, of Post Falls, Idaho, passed away Nov. 18, 2023, in Coeur d'Alene, Idaho, leaving behind a legacy of cherished memories and a life well-lived. The eldest son of Edwin Roy Corey and Fannie Corey, Ed was born May 16, 1944, in the town of Derby, Conn. Ed's journey was filled with purpose and tradition.
Ed embraced the values of hard work, dedication and integrity throughout his career as a true entrepreneur. His commitment to these virtues served as an inspiration to all who knew him. He started his first company, a chicken processing and distribution business, at 19 years old that made the front page of the Wall Street Journal when sold in 1978. He successfully started and sold a wallpaper business, an innovative retail clothing outlet, a petroleum exploration and extraction business, and a Real Estate Investment Trust. He spent his final years bringing his creativity and entrepreneurial skills as a real estate professional representing Viking Construction in North Idaho.  
Ed was an avid fisherman who spent thousands of hours on his boats on Hayden Lake and Lake Coeur d'Alene and fished in Southeastern Alaska annually for 20 years, always sharing this love by taking different family members and friends.  
Ed is preceded in death by his parents, Edwin and Fran, and is survived by his beloved wife, Joy Corey, his daughter, Kathryn Corey, his son, Tony Charles, and his daughter, Mary Charles, as well as his brothers, Richard and Daniel Corey. Ed's presence will be deeply missed by his cherished grandchildren, John (and his wife, Aidan, and children Douglas and Kell), Hannah (and her husband, Father Michael, and children Genevieve, Seraphima, Melania and Samuel), Lydia (and her husband, Father Theofanis, and children Fanourios and Theodore), Nicholas, Jonah and John, as well as his many nieces and nephews.
A funeral service and burial will be held at St. John the Baptist Orthodox Church in Post Falls, Idaho, on Wednesday, Nov. 22, 2023, commencing at 9 a.m. Following the service, a mercy meal will be served so that all present can pay their respects and those who wish can share their cherished memories.
Expressions of sympathy can be conveyed through contributions to St. John the Baptist Orthodox Church, which Ed helped to both establish and build and that has always remained close to his heart.
Recent Headlines
---