Lucas 'Luke' James Fitzpatrick, 36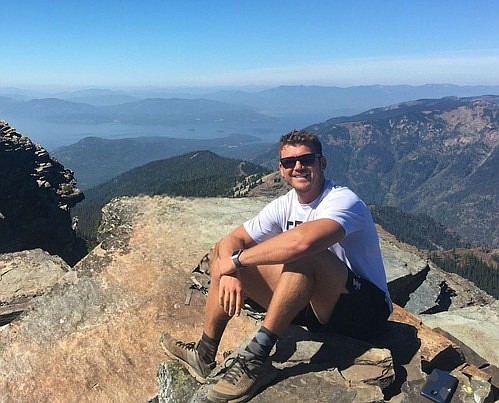 |
November 19, 2023 1:00 AM
Lucas James Fitzpatrick, known to all as Luke, passed away Oct. 19, 2023. He was born in Lewiston, Idaho, on Aug. 21, 1987.
Luke was a devoted son, true brother, friend, trusted colleague and popular and admired teacher. He had a great passion for the outdoors, travel, learning, time at the lake with family and friends, and games around the table after dinner. He could be counted on for great movie, book and podcast suggestions.
He graduated from Lewiston High School in 2006, excelling academically and in football, playing both offense and defense for the Lewiston Bengals. He attended the University of Idaho, where he was a proud member of Beta Theta Phi and graduated with a degree in social studies and secondary education in 2010.
After college, Luke moved to Boise, teaching middle school while earning his master's degree in educational leadership in 2016. His next stop was Coeur d'Alene, where he taught at Lake City High School for eight years and also volunteered for after-school activities. Alongside his teaching, Luke coached football, track and field, and the ski team.
Luke's travels took him off the beaten path to Southeast Asia, Costa Rica, Belize, the Balkans, Albania, Georgia, Colombia and Mexico. Above all, he was home on the shores of Lake Pend Oreille in Hope, Idaho — lounging at the "wall" beach with a book in hand and organizing endless log rolling and jumping games with family and friends.
Most comfortable in the outdoors, Luke reveled in swimming, cycling, yoga and rafting, but especially backpacking and hiking in the Cabinet and Selway Bitterroot ranges. His dog, Trapper, was named after Trapper Peak, his favorite summit.
Though devoted to the Green Bay Packers and Baltimore Orioles, he generally maintained a non-partisan love for sports. Luke's intellectual curiosity ranged from strategy-based board games to endless rounds of cribbage to family debates about politics and psychology.
Luke would drop anything to help a friend or family member in need. All of them loved him in life and will cherish his memory and the impact he left on them, his students and everyone he touched. He saw and brought out the best in everyone around him.
Luke is preceded in death by his father, Tom Fitzpatrick, aunt Peggy Bonnett and grandparents Mike and Frances Fitzpatrick, and Don and Frances Mathison.
He is survived by his mother, Virginia Fitzpatrick, brother Zak Paull (and his wife, Katie, and their children, Summit and Ellis), aunt Becky Paull, uncle Eric (Lisa) Paull, uncles Kevin (Barbara), Jim (Jan), Tim and Joe (Brian) Fitzpatrick, first and second cousins Bridger and Carson Paull, Mike, Joe (Elizabeth), Ann, John and Brian Fitzpatrick, Mary (Steve) Donovan, Katie (Yoav) and Meg (Sarah) Seward, Nick and Kevin Raymond, Pat Stitser and an enormous extended family. 
In lieu of flowers, the family requests donations be made to the Luke Fitzpatrick Memorial Fund at the University of Idaho. Donations can either be mailed to the University of Idaho Foundation 875 Perimeter Drive MS 3143 Moscow, ID 83844-3143 (reference Luke Fitzpatrick Memorial Fund) or online at  https://go.uidaho.edu/luke-fitzpatrick-scholarship. Please use Chrome, Safari or Firefox when making your gift online.
Recent Headlines
---