HUCKLEBERRIES: Changed by flames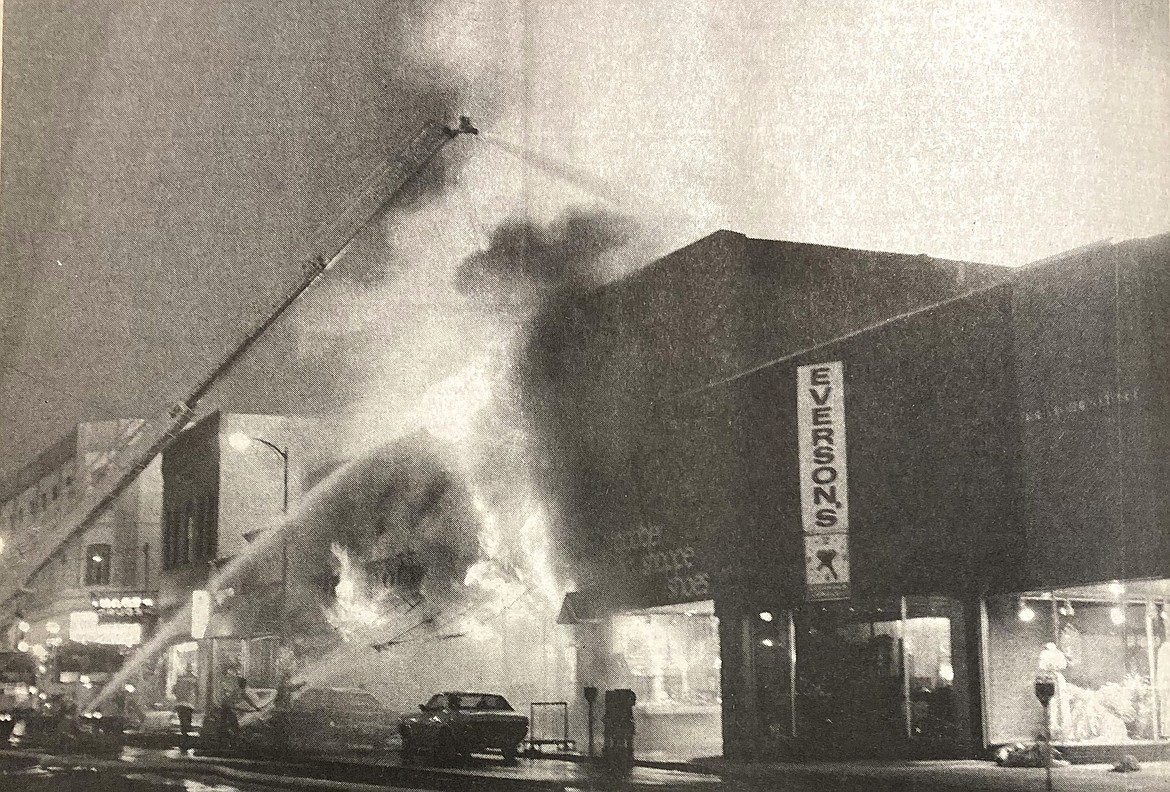 Firefighters from three departments fought the Woolworth's fire.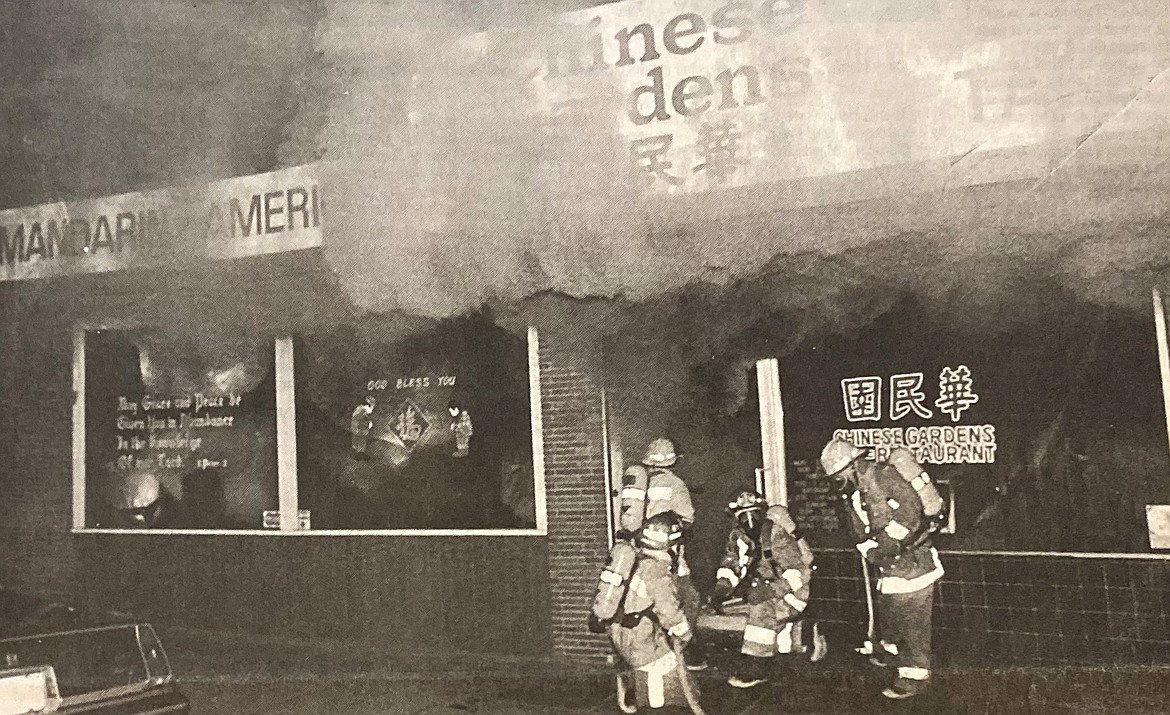 The owner of Chinese Gardens promised to rebuild after fire destroyed his restaurant.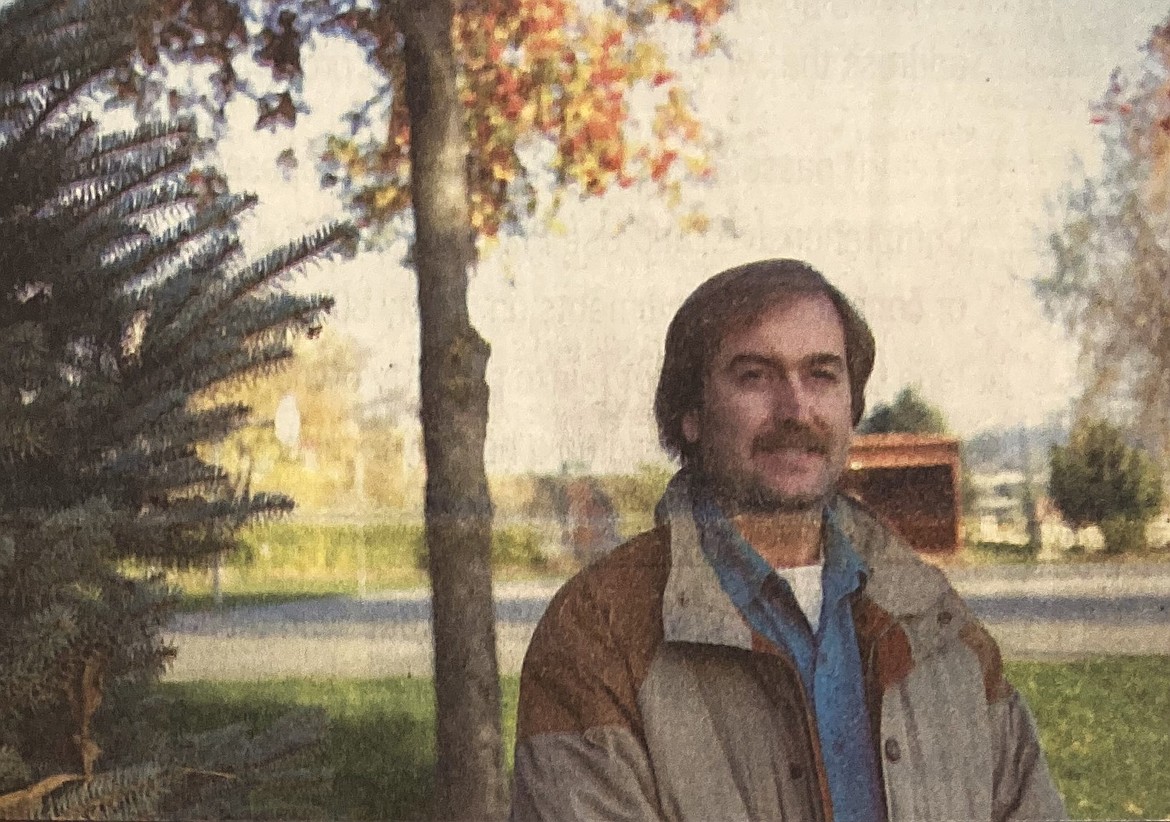 Doug Eastwood wasn't the unanimous choice for city Parks & Cemetery director, but he was the right choice.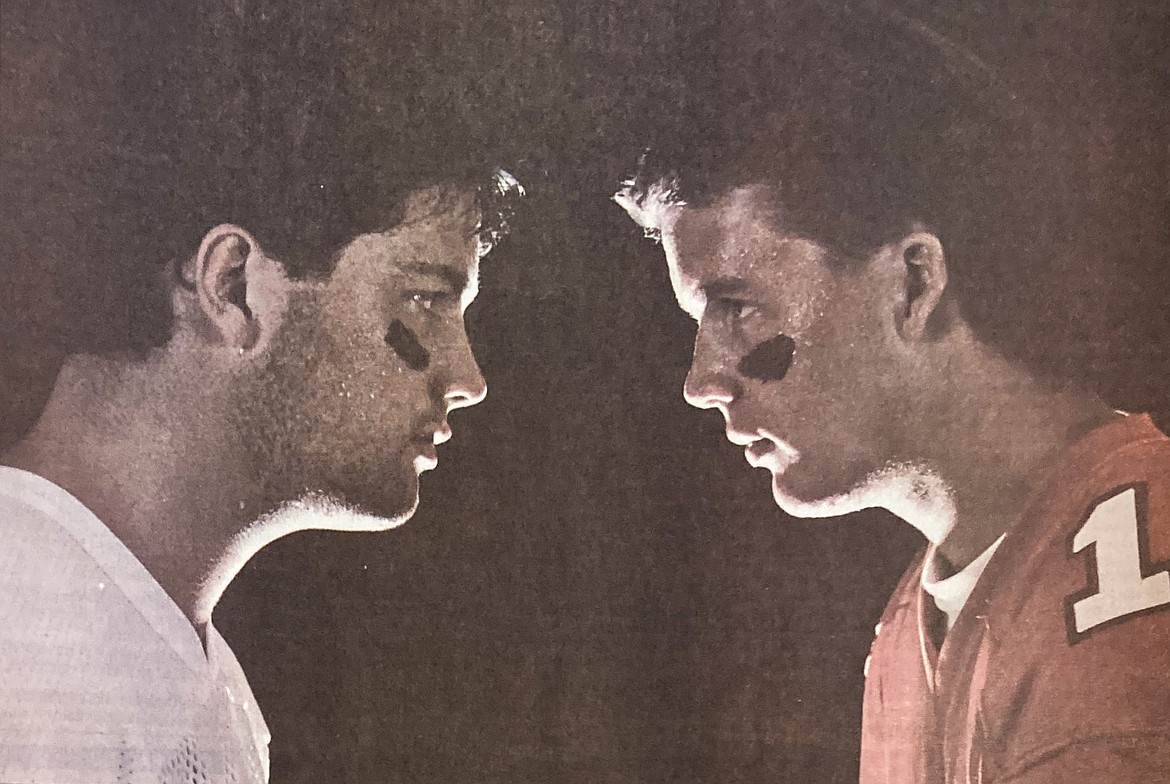 Former Coeur d'Alene High QBs John Friesz of Idaho, left, and Duane Halliday of Boise State face off in a Big Sky game.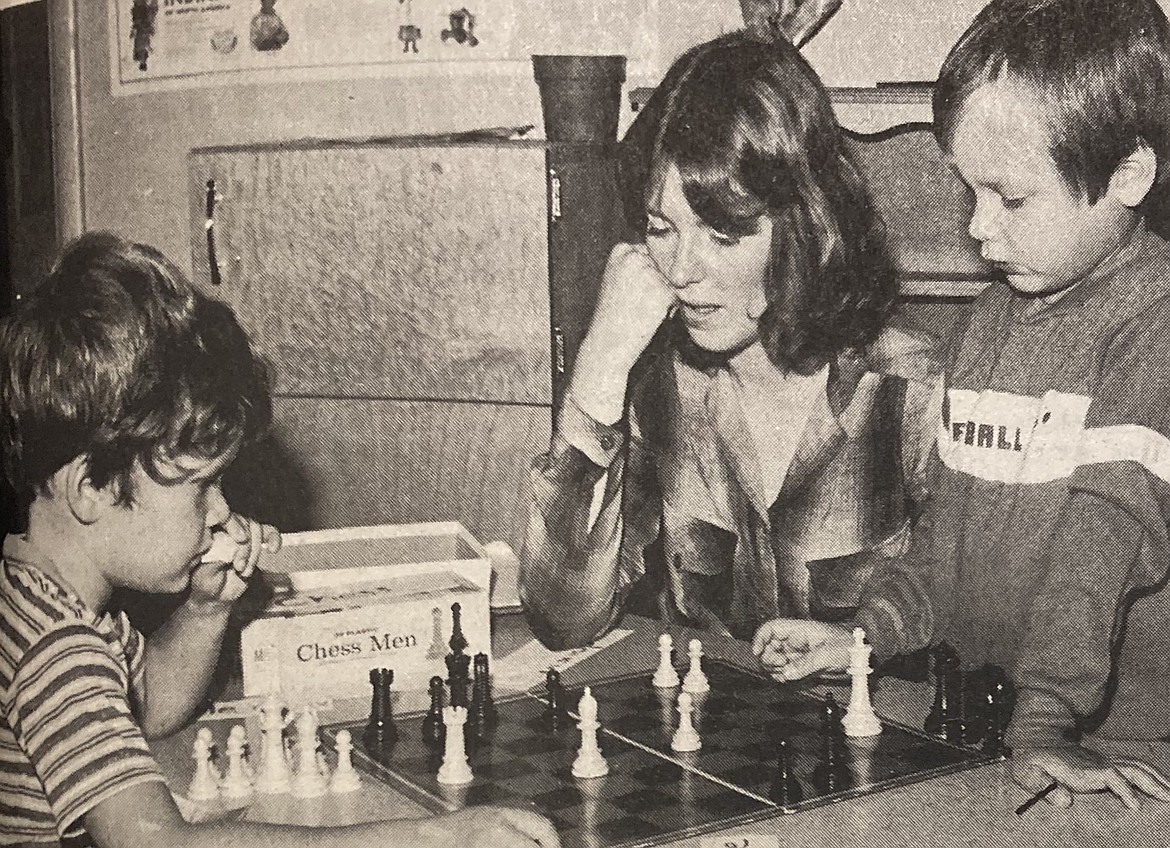 Teacher Hazel Bauman and gifted preschoolers Jeff Snell, left, and Greg Rowley accomplished amazing things.
Jan Cartwright, of Bonners Ferry, 1993 Miss Idaho Teen USA, and her successor, Sarah Polk, of Post Falls.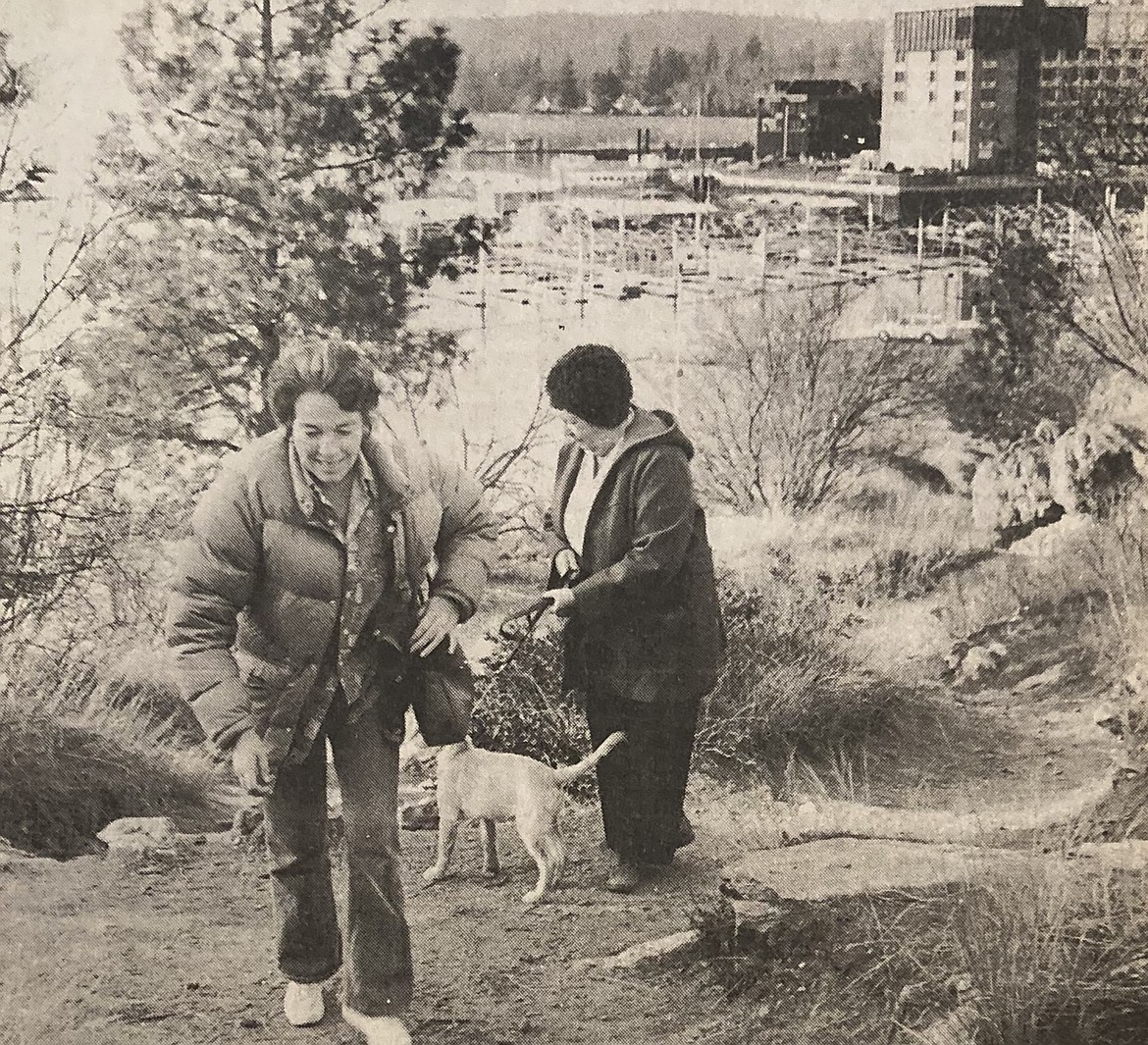 Mary Lou Kane, front, and Mary Hanson hike the newly completed Tubbs Hill loop.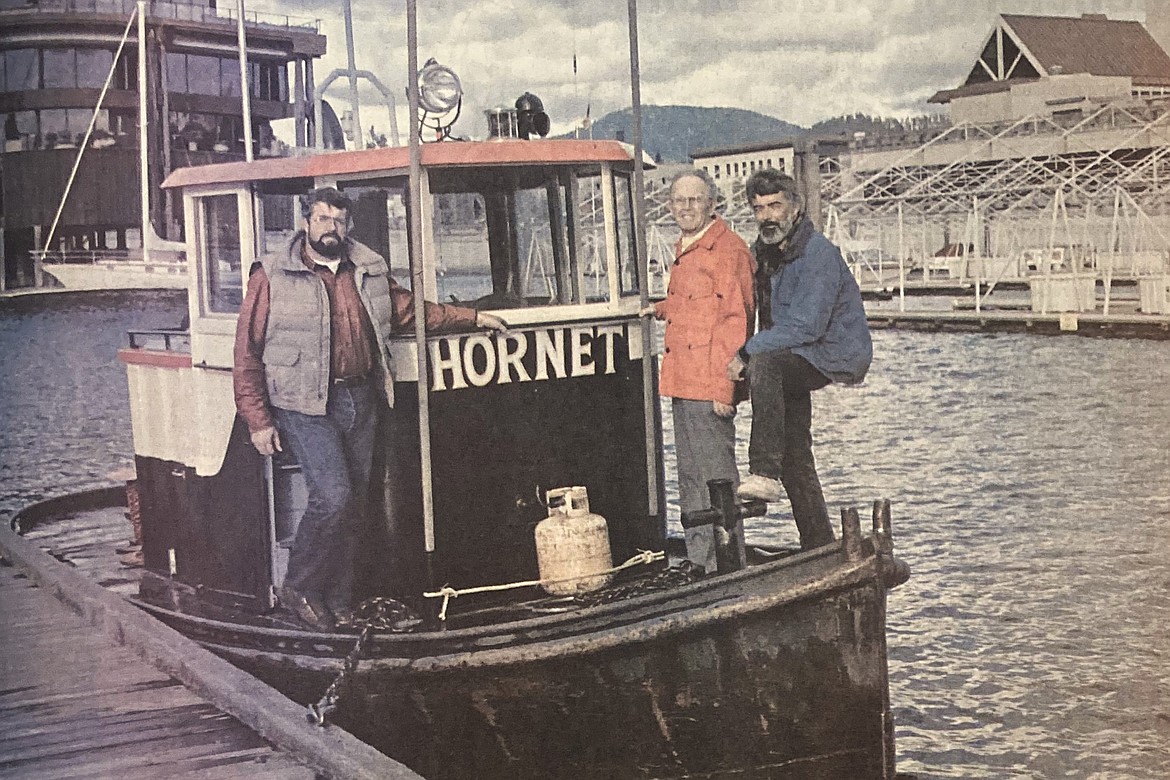 Author Tom Emerson, center, joins Fred Murphy's sons, Skip, left, and Loren aboard the Hornet.
Previous
Next
It's easy to lose track of the fires that reshaped downtown Coeur d'Alene and the waterfront.
Readers of this column know of the arson-caused inferno that razed the huge USO log building in City Park only weeks after the end of World War II.
Many remember the Desert Hotel blaze on Sherman Avenue, which destroyed the historic building and community gathering place on June 25, 1972.
And even more long-timers recall the spectacular fire, with flames 200 feet high, that leveled the F.W. Woolworth store on April 26, 1980.
As a child, Sandy Emerson and his friends rode their bikes to Woolworth's to look at the array of goldfish and exotic fish in the giant tanks at the back. Occasionally, he took home a fish in a Styrofoam cup.
"I had a nightmare of thousands of fish burning in the fire," the former chamber manager said. "It was like a horror show for fish."
The Woolworth's blaze ushered in a decade of fires that ignited the Coeur d'Alene area:
On Jan. 15, 1982, an $800,000 fire destroyed Gamble's Hardware, D&L Office Furniture and Bonanza 88 variety store, 4th & Spokane.
On July 26, 1984, a $4 million fire at Idaho Forest Industries' Atlas mill (Stimson Lumber), on the Spokane River, incinerated 3.5 million board feet of lumber.
On Aug. 27, 1984, a four-alarm fire raced through Cy's Butcherie, 5th & Walnut.
On May 3, 1988, a fire gutted the building that housed Interstate Typewriter, 417 Fourth St.
On Nov. 16, 1988, a kitchen fire ravaged Chinese Gardens in the 300 block of Fourth Street.
The 1980 Woolworth's fire left "a most conspicuous hole in the ground" at 314 Sherman Ave., described by the Coeur d'Alene Press 40 years ago, as "a 7,500-square-foot gap in the modest skyline of Sherman's south 300 block."
All that remained of the once bustling five-and-dime store was "a barren slab surrounded by a fence to shield the public from dust and any other hazards."
Rumors swirled about the future of the vacant lot, including one bit of hearsay, denied by store officials, that Woolworth's planned to rebuild on the spot.
Fred Scheetz, of Seattle, who managed the property for his mother, entertained plans to construct a new building on the site. But he was willing to do nothing and hang onto the prime lot figuring it would increase in value.
And that's where things stood until 1986 when former mayor Don Johnston and his late brother, Bob, stepped into the picture. Owners of several downtown businesses, the Johnstons and restaurateur Tom Robb persuaded the Scheetz family to allow them to convert the vacant lot into a park.
The trio paid the property taxes, utilities, and upkeep for what became Sherman Square Park and a Tuesday venue for the late Chris Guggemos's long-running summer concerts.
In 2020, Coeur d'Alene Rotary Club, with a major urban renewal donation from ignite cda, bought the Scheetz family lot for $525,000. And then overhauled and renamed it: Coeur d'Alene Rotary Centennial Park.
From the ashes of Woolworth's rose something beautiful that will serve Coeur d'Alene for years to come.
Split Vote
Few city department heads have left as many fingerprints on Coeur d'Alene as Doug Eastwood has.
When he was promoted to city parks and cemetery director 40 years ago, Doug inherited a "park poor" system, consisting of eight parks and two cemeteries. When Doug retired in August 2017, the city system numbered 30 parks, totaling 587 acres, 250 acres of natural open space, more than 30 miles of trails (including the North Idaho Centennial Trail, which Doug helped plan and develop), and the cemeteries.
All this and Doug almost didn't get the job in the first place.
When mayor Jim Fromm recommended Doug to direct the new department on Nov. 15, 1983, two councilmen voted against him. Ron Edinger and Ed Jones were still miffed by the Fromm-initiated move months before to split the parks and recreation department and demote long-time director Red Halpern.
"Nothing against Mr. Eastwood," said Edinger, who backed another of three city employees vying for the position.
In the decades to come, Doug proved to Ron and the town over and over that he was the right person for the job.
Begone, Leaves
Residents take the annual Leaf Fest for granted today. They rake fallen leaves into the street and, presto, the city whisks the debris away.
City officials learned the value of Leaf Fest in 1997 when they eliminated the service to save money.
The unpopular move became such an issue that candidate Steve Judy promised in his race for mayor to restore Leaf Fest. And he won by 67 votes over incumbent Al Hassell. Who knows? Maybe Judy's support for Leaf Fest pushed him over the top.
"We really did hear it when we took it away," late councilwoman Deanna Goodlander said at the time.
In 2001, Leaf Fest was threatened again. But city officials found the money to renew the service and protect the environment.
And the city has left well enough alone ever since.
Huckleberries
Poet's Corner: Packed with nutrients/so incredible,/it's quite a shame the/stuff's not edible – The Bard of Sherman Avenue ("Liver").
You May Be … a Coeur d'Alene Old-timer ... if you recall the 1988 Big Sky Conference game at Boise in which Idaho's John Friesz and Boise State's Duane Halliday faced each other. In 1984, Halliday was Friesz's quarterback understudy at Coeur d'Alene High. Each wanted the other to play well in the big game, as long as his side won. Idaho was 8-1 and BSU 8-2 entering the matchup. Final Score: Idaho 26, BSU 20.
Future Stars: Two of the kids in Hazel Bauman's 1978 Sunburst Preschool Gifted Child Program in Post Falls were first-rate, indeed. Jeff Snell is now superintendent of the Vancouver (Wash.) School District. And Greg Rowley, author and former golf pro at Black Rock, sells high-end real estate. And Hazel? She became Coeur d'Alene's school superintendent. And later married David Rawls, another Coeur d'Alene superintendent.
Time Flies: Has it been 30 years (Nov. 15, 1993) since North Idaho almost made a clean sweep of the Miss Idaho Teen USA contest at The Coeur d'Alene Resort? The winner was Sarah Polk, of Post Falls, daughter of Bert and Kerri Thoreson. Kelly Gurganus of Hayden was runner-up. And Jan Cartwright, of Bonners Ferry, was the outgoing queen.
Take a Hike: All those who "Hike Tubbs Hill" can thank the late Art Manley, 13 Young Adult Conservation Corps workers and others who built a mile of trail along the hill's north side. The feds kicked in $3,000 and volunteers donated 4,000 hours of work. On Nov. 15, 1978, the section was dedicated, completing the Tubbs Hill loop that would attract an annual multitude.


Parting Shot
When the legendary Fred Murphy crashed his snowmobile through the soft Lake Coeur d'Alene ice on Jan. 12, 1986, his best friend was near death in Spokane. Former Coeur d'Alene banker Tom Emerson defied his doctors by recovering. And learned many days later that his long-time friend was gone. Moved by the loss, Tom, who was 66 at the time, chatted with Fred's widow, Virginia, about a possible book. And he wrote it. Thirty-five years ago, 1,000 Fred Murphy fans packed an autograph party at the Coeur d'Alene resort for Tom's third local history book: "Fred Murphy: A Legend of Coeur d'Alene Lake." Said Tom: "During Fred's lifetime, up to 1930, there were more steamboats on Lake Coeur d'Alene than any other lake west of the Great Lakes." Tom's tribute to Fred Murphy is a must-read for local-history buffs. And a public statue honoring Fred and Coeur d'Alene's steamboat past is a must-do.
D.F. "Dave" Oliveria can be contacted at dfo@cdapress.com.
Recent Headlines
---