Lance Bridges, 68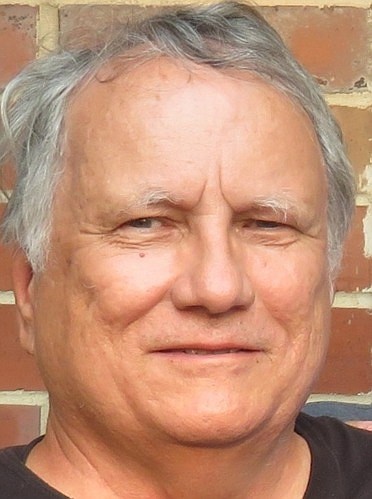 |
November 18, 2023 1:00 AM
Lance Bridges, 68, passed away suddenly Nov. 2, 2023, in Post Falls, Idaho.
Lance was born March 19, 1955, in Long Beach, Calif., to Rocky and Buddy Bridges. The family moved out to Wolf Lodge in 1970 and Lance graduated from Coeur d'Alene High School in 1973. He attended the University of Idaho and, after graduating, he returned to work in Kootenai County for Parks and Recreation; which would become his life's work for over 40 years. He married Becky in 1986 and subsequently, they had two boys, Ben and Bill. 
Lance was committed to his work and he was passionate about it. He started in groundskeeping during the summers in Coeur d'Alene and eventually became Director of Parks and Recreation in Post Falls. He went on to become Director of Rathdrum for several years until his retirement in 2016. He had many achievements during his long career, but he was always most proud of the work he did, especially working with the kids. 
When Lance wasn't working (which was rare because community-driven work doesn't sleep, not even on holidays or family road trips), he enjoyed spending time with his family. They enjoyed traveling, playing games and celebrating all sorts of traditions. If you asked Lance what made him most proud, he'd say his wonderful wife and their two boys. Not only that, he treasured being blessed with dozens of long-term friendships that have lasted decades. Golf was a long-term hobby, which he had to give up because of failing eyesight (his friends often acted as "spotters"), but he could somehow always win in the family croquet games. 
Lance leaves much behind and it's easy to think that he's gone too soon, however, his family prefers to think that we live in God's time and not our own. As many have pointed out, Lance can see now and he can hear now.  Nevertheless, we miss him, his kindness, his compassion, his respect and his incredible faith. 
Lance was preceded in passing by his parents and some siblings-in-law. He is survived by Becky, Ben and Bill, his siblings, his siblings-in-law and several nieces and nephews. 
A private graveside service will take place at St. Thomas Cemetery in the near future. The family asks that any donations be made to Lance's favorite group, the Boys and Girls Club. A celebration of life will be held next summer so that Lance's family and friends can come together to celebrate his amazing and wonderful life. To engage in Lance's online memorial, please visit www.englishfuneralchapel.com
Recent Headlines
---