OPINION: Bedke resists 'burn-it-down' mentality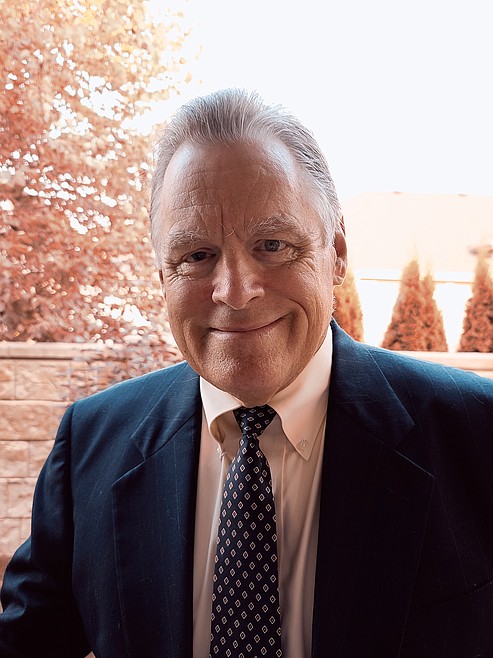 It wasn't long ago when now-Lt. Gov. Scott Bedke was part of a House leadership team that was widely viewed as one of the most conservative in Idaho's history. Across the rotunda, there was now-Gov. Brad Little who generally was preaching the same conservative gospel in the Senate.
I worked as communication adviser with the House GOP caucus at the time, with Lawerence Denney as speaker, Mike Moyle as majority leader, Ken Roberts as caucus chair and Bedke as assistant majority leader. And there was never a question about their conservative credentials. The mild-mannered Denney was labeled as "Boss Denney" by some media outlets for supposedly forcing through his conservative ways. Bedke, who later served 10 years as speaker, was a good fit for that group.
"And now we're not viewed as conservative enough? Give me a break," Bedke told me in a recent visit at his Statehouse office. 
The Idaho Freedom Foundation, the Legislature's Freedom Caucus and others to the right will say that Bedke — and Little's administration as a whole — is not conservative enough. They'll say that government spending and taxes are too high, and at least some conservatives go as far as labeling "establishment" Republicans as RINOs.
Bedke will be hearing plenty of "RINO talk" in a few years if he ends up running for governor. For now, he's not shy about defending what Republicans have accomplished over the last three decades and gives props to Little's leadership.
"He's a good administrator and a good governor who cares deeply about the state," Bedke says. "The proof is in the pudding. We've had decades of traditional conservative leadership here in the state and created a state where everybody wants to move to. Our economy is unrivaled; it's the fastest-growing state and quickest to recover (from downturns). And now we criticize the people in the offices that have been integral in making Idaho the success that it is. That doesn't make sense to me."
In Bedke's eyes, policies have reflected Idaho values. "It's hard work. It's pay as you go. It's being careful with the taxpayers' money. And we've been discovered. That turns out to be a pretty dang good way to manage the state. It's a good place to raise a family, a great place to have a business and the quality of life is unmatched. That's not to say there are things that we can't improve on, but the success that we enjoy now is directly attributable to the decades of traditional conservative approach to government. And now that's not good enough?"
As for his personal "conservative" values, he said, "there's no question where I stand, and there's no question where I stand on guns. Do I wear it on my sleeve? No. Do I demagogue that for short-term political gain? No. But don't take my guns away and stay out of my family life. If the indicator is going to be my position on God and country, or Second Amendment, or lightest touch of government … those are Republican values that I will not deviate from and never have. I believe I can match my Republican credentials with anyone in the state."
The state Republican Party, which once served as cheerleaders for GOP officeholders, is now calling out incumbents to not adhering to certain standards.
"The paint job is 'Idaho GOP,' but the mechanics are burn-it-down libertarian and I think Idahoans will see through that," Bedke says. "They are criticizing arguably one of the most successful systems of states out there."
Since taking office in January, Bedke has kept a relatively low profile — at least compared to his predecessor, former Lt. Gov. Janice McGeachin. Bedke has been traveling to all parts of the Gem State and taking some time off to manage affairs at his Oakley ranch. He talks to groups about Idaho's success story, while giving a friendly plug to Idaho's "LAUNCH" grants aimed at helping Idaho high school students get into trade programs.
Critics label the program as "socialistic," but Bedke says, "I'm a big fan." He says it's one way that students can learn a trade, find a job and stay in Idaho — opposed to fleeing the state after graduation.
As Bedke sees it, that's a winning formula for all — and from a conservative standpoint, a wise return on the state's investment.
• • •
Chuck Malloy, a longtime Idaho journalist and Silver Valley native, is a columnist with Idaho Politics Weekly. He may be reached at ctmalloy@outlook.com.
Recent Headlines
---