Marty and Max: Is the market recovering?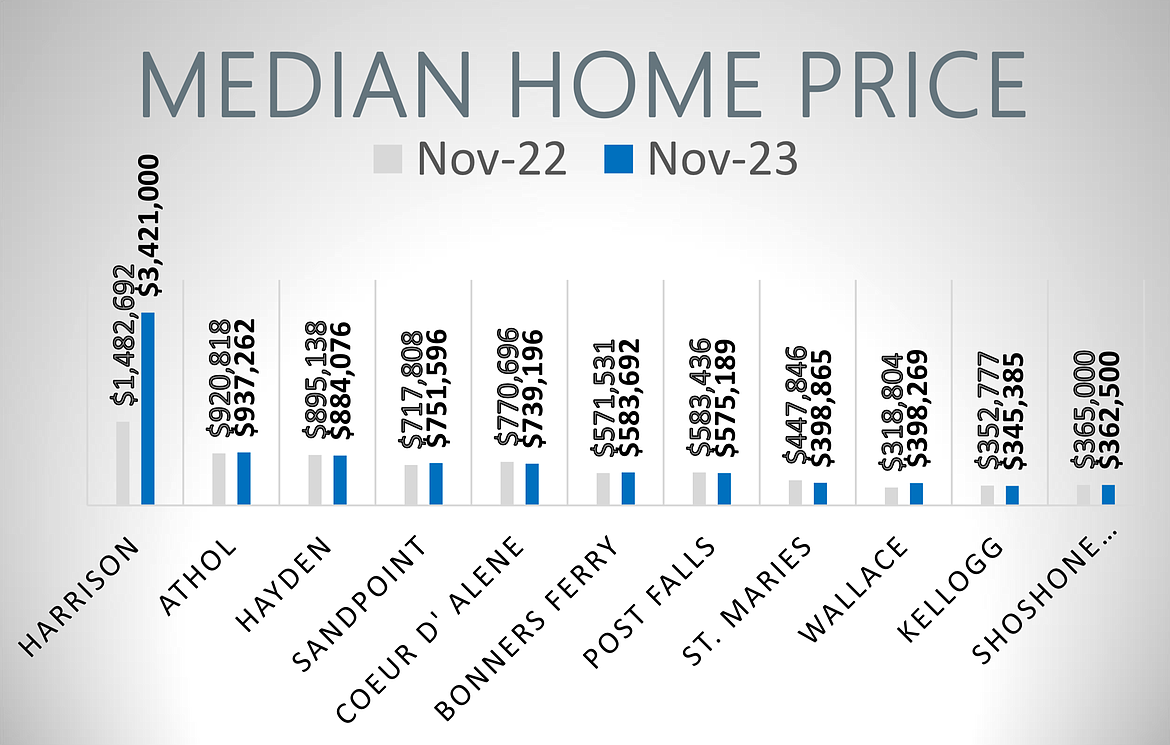 We will be watching for signals in the market. Many are worried about a flood of sellers creating an unbalanced supply and demand, resulting in more sellers and fewer buyers. In most years new listings peak in July and decrease all the way to the year end.  Last year there was an incredible drop after July. This year new listings trended lower for most of the year, and we had fewer sellers resulting in fewer home sales. We will be closely watching the trends after the new year, specifically the number of new listings and how many are sold immediately. Good news for this week, as we had both. We had more sellers than last year, and we also had more immediate sales. 
More inventory is generally a result of higher rates. Are you a buyer who is waiting for cheaper payments in the future? Are you hoping and waiting for more inventory?  Another source of inventory is investors unloading their investments due to rising holding costs, however, this has yet to happen. Currently, we do not have panic selling.  The estimated single-family year-end inventory will be around 525k. Our normal inventory peak is in August, however this year it appears that it is November. 
New listings and weekly sales volume are outpacing last year. That's the headline! Both were below last year for most of the year. In January we were 30% below the previous year. Our experts predict 2024 will be a better real estate market than this year and we believe that we are currently at the low point of the housing market recession IF interest rates do not continue to rise. Remember, it is not the rate that dictates the market but rather the sudden change in interest rates that negatively impacts home sales. Buyers adjust, but rapid changes to rates cause uncertainty. Confused minds don't buy. We believe that more homes will sell in 2024. 
The availability of inventory has peaked for the year at 570k homes available on the market. We are at about the same level of homes as last year at this time. 
It is very unusual for inventory to spike this late in the year, which reflects the unaffordability factor. We should see a decrease in inventory until the new year when we should see a few more homes on the market than last year at year end. 
Many markets across the country are at pandemic lows regarding inventory. We expect the transaction volume to increase going into the new year as well. 
More good news. 
There are 4,000 more listings this week than last year at this time. Another positive note is we also have more sellers which means more selection for buyers. 
Let's look at the sales rate which are the new contracts pending. This week there were 52,500 single-family homes that went into contract. For most of this year, we were behind last year. Recently, however, we surpassed last year. It is too early to consider this a trend, however, is a positive metric and cause for optimism for a better 2024.
Price reductions are currently at 39.2% nationally. We do not believe home prices will fall as they have previously. 
The median price is about $430k, which is slightly higher than last year and we expect this trend will continue. What is the median price in your location? Please see the attached chart. 
Inventory is on the rise. We have fewer buyers each week, which further adds to our inventory. Supply is growing. Who wants more good news? Interest rates are down this week.  According to Freddie Mac, the 30-year fixed-rate mortgage dropped a quarter of a percent this week, the largest one-week decrease since last November. Incoming data show that household debt continues to rise, however, primarily due to mortgage, credit card, and student loan balances. As Treasury yields decline so does the interest rate.
This has been a great week for real estate in north Idaho. Next week we will dig into a complete market data analysis and forecast for early 2024.
For more information, contact Marty Walker at marty@21goldchoice.com or go to MartyandMax.com. This article was not written by and does not necessarily reflect the opinions of Coeur d'Alene Regional REALTORS®
Recent Headlines
---