The holidays are getting closer, so be on the lookout for those watches and warnings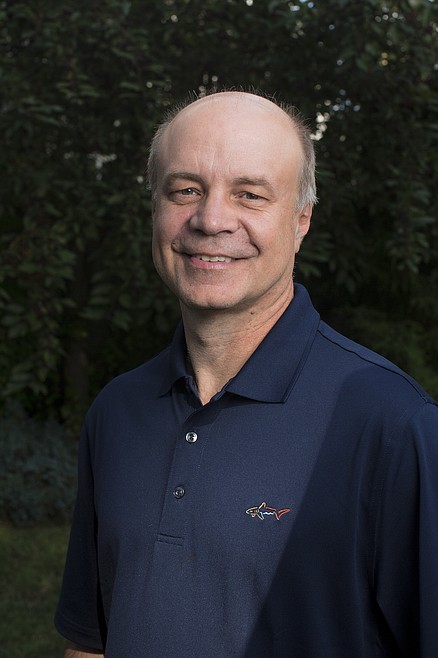 Randy Mann.
JAKE PARRISH/Press
November has certainly shaped up as a different one weatherwise when compared to October. Last month, it was very dry as only 0.26 inches of rain fell in Coeur d'Alene, compared to the normal of 2.22 inches. As of the weekend, we've had 1.90 inches of rain at Cliff's station for the first 12 days of November. That is more than September and October's precipitation combined. For those two months, we had a total of 1.17 inches of rain.
At this time of year, I occasionally want to update the watches and warnings that are issued mostly in the late fall, winter, and early spring by the National Weather Service. With the increasing rain and snow activity expected across the Inland Northwest and other parts of the western portions of the country, it's a good idea to know what's in store weatherwise, especially if one is planning to hit the roadways to go to the mountains or visit friends and relatives over the Thanksgiving, Christmas and New Year's holiday. The mountain passes, including the ones over the Cascades, can change very quickly and the roads can become extremely slick in a short period of time.
For much of the Inland Northwest, the mountains generally refer to any elevation above 3,000 feet. A Winter Weather Advisory, Snow Advisory, Winter Storm Warning and a Heavy Snow Warning are usually the most common statements issued by the National Weather Service, sometimes days in advance.
A winter weather advisory is issued when a precipitation mix of snow, sleet, freezing rain and strong wind events are expected. The advisory is upgraded to a Winter Storm Warning if snowfall in the valleys is expected to exceed 4 inches in a 12‑hour period in addition to the sleet, freezing rain or wind.
In the mountains, the expected snowfall must exceed 8 inches in that time frame to prompt a warning. If the precipitation is expected to be all snow, a Snow Advisory is issued when 2‑4 inches is likely in a 12‑hour period. When more than 4 inches of snow is forecast for the valleys (8 inches in the mountains) in a 12‑hour period, we'll see a Heavy Snow Warning. For early or late-season storms in the mountains, like in April or October, lesser snow amounts can also prompt warnings.
Another type of advisory one might see this season, as it is during an El Niño year when sea-surface temperatures are warmer than normal, is the Freezing Rain or Sleet Advisory. These are issued any time the surface becomes hazardous due to those types of precipitation. When more than a half inch of sleet is expected, a Heavy Sleet Warning is issued. Since we're in the cooler La Niña sea-surface temperature event, the chances of a Freezing Rain or Sleet Advisory are much lower.
An Ice Storm Warning is issued when the area is threatened by more than a quarter inch of ice. This event occurs when the ground is at or below freezing and the air temperature above the surface is warmer. Rather than snow, the moisture falls as rain and instantly freezes when it hits the ground.
A Blizzard Warning is rare in the Inland Northwest but is issued when visibility due to blowing snow is reduced to a quarter mile or less and winds are 35 mph or stronger. Also, we can have blizzard-type conditions even after it has stopped snowing, especially if there are strong winds that reduce visibility.
Many of the region's local roadways can be very slick, especially with packed snow. Some of the toughest conditions occur after we've had snow, then rain or drizzle will fall on top of the snow changing the surface to glare ice. There were several occasions when my car, equipped with four-wheel drive and snow tires, would slide past a stop sign, even going very slowly, due to icy roads.
In terms of our local weather, more valley rains and mountain snows are expected this week, but much of the moisture has been heading to the south of our region. However, there is the possibility of some snow in the lower elevations. With this week's article focusing on the watches and warnings, the long-range computer models are indicating that we may start to see some of these watches and warnings as we get toward the end of the month.
Nov. 27 is the next full moon and there's a good chance we'll see more inclement weather around that date. It's still early, but there are indications that the weather will be turning colder with the possibility of measurable snow in the lower elevations. With El Niño years, we often get the moisture, but the storms are too warm for snow below 4,000 feet. But with this crazy weather, anything is possible. Stay tuned.
• • •
Contact Randy Mann at randy@longrangeweather.com.
Recent Headlines
---