HUCKLEBERRIES: Cold case closure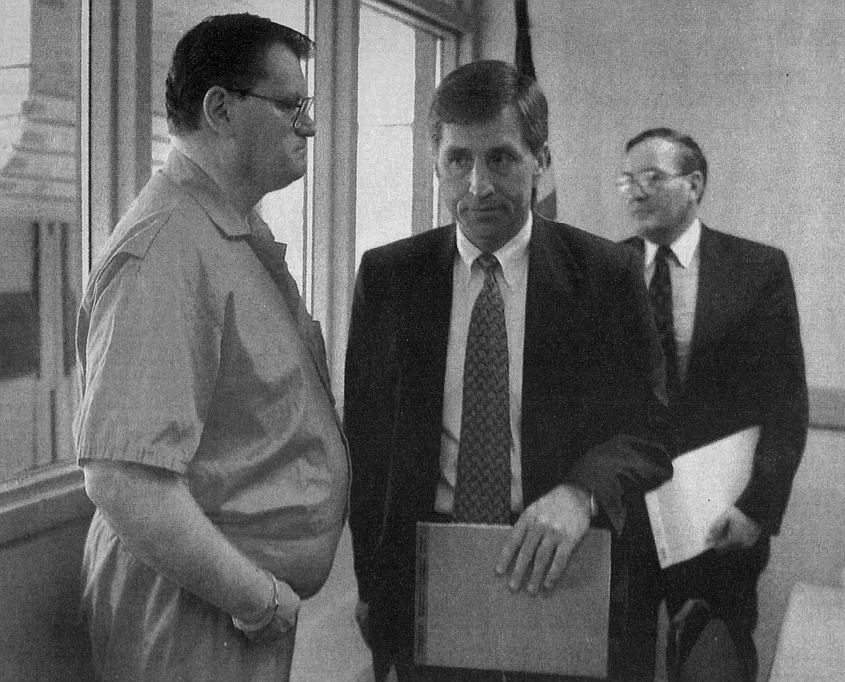 Duncan Peder McKenzie Jr., left, makes an 11th-hour plea for mercy to Montana governor Marc Racicot, center, while Duncan's attorney, Ron Waterman, follows.
Photo courtesy of Kurt Wilson/Missoulian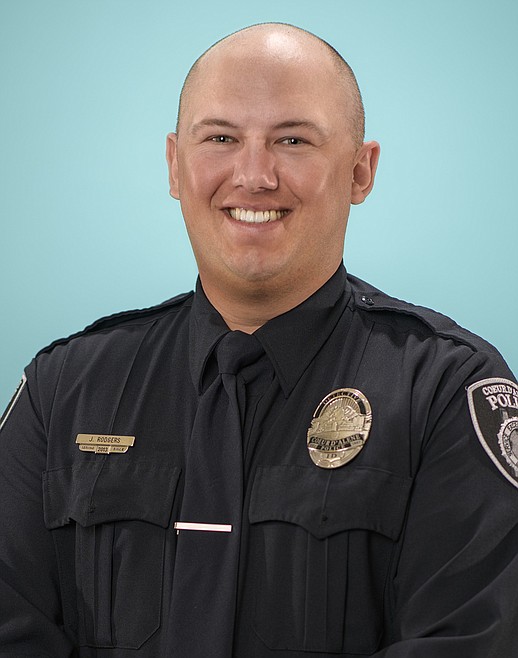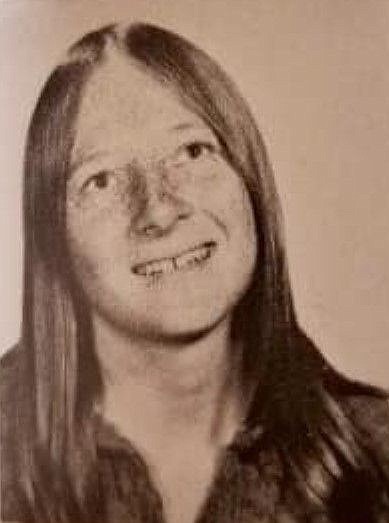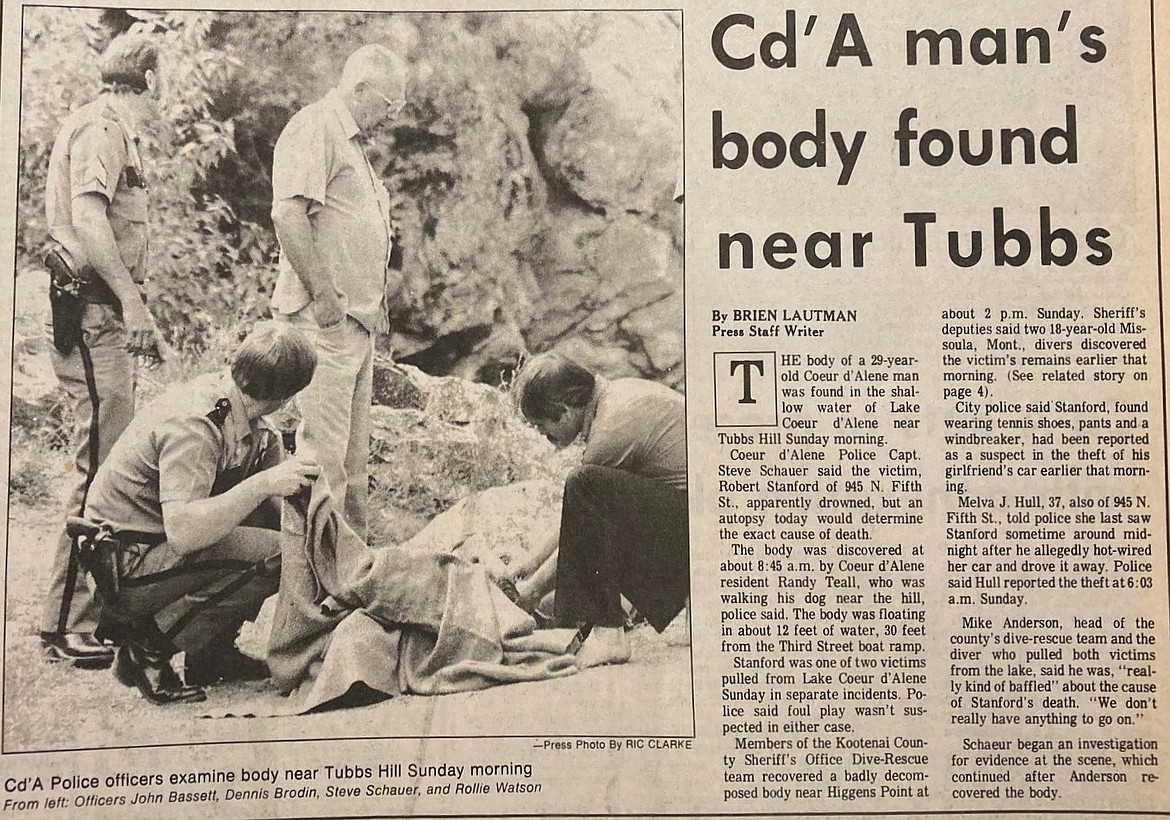 Captain Steve Schauer, middle, is shown investigating a June 1983 drowning, off Tubbs Hill.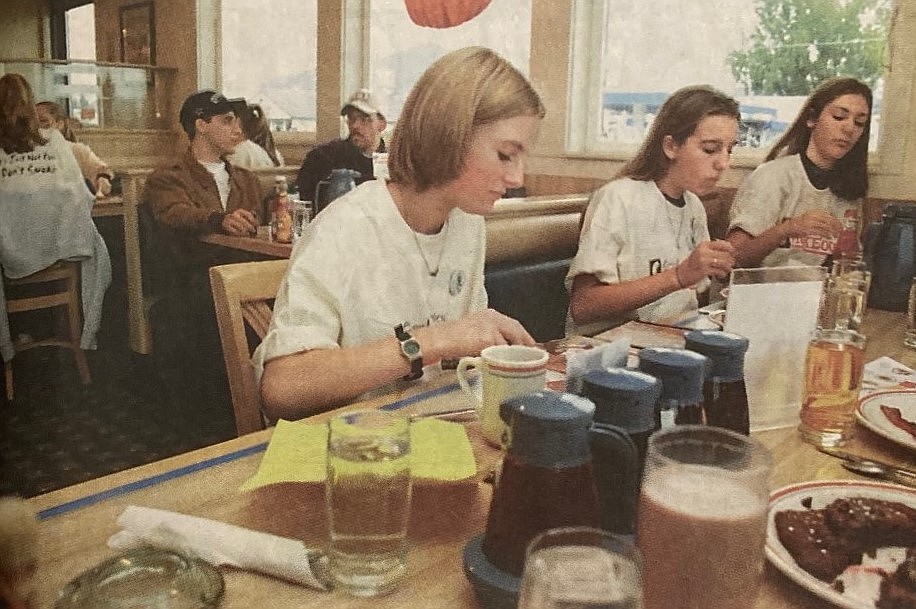 Idaho Drug Free Youth members, from left, Anna Faller, Megan Mills and Lyndsey Welding stage a sit-in at the old IHOP to protest smoking.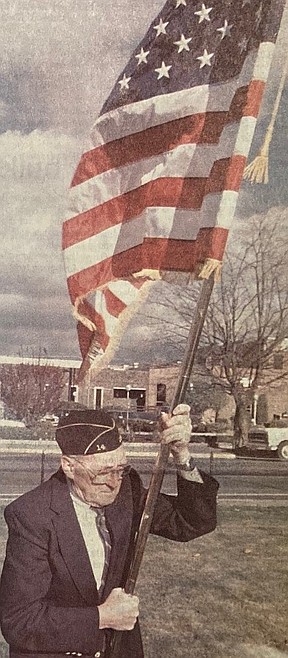 World War I veteran Gordon Needham, 90, carries the flag at 1988 Veterans Day ceremonies.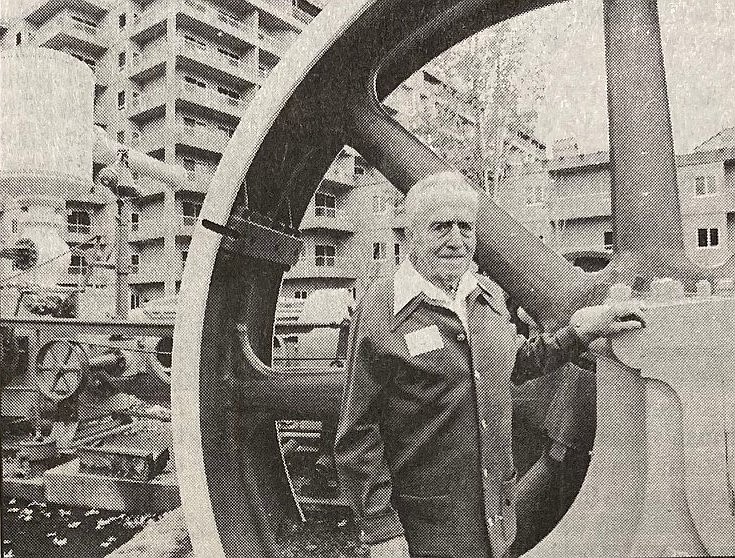 Retired Rutledge Mill worker Eddie Myers at the relocation ceremony for the old Corliss steam engine.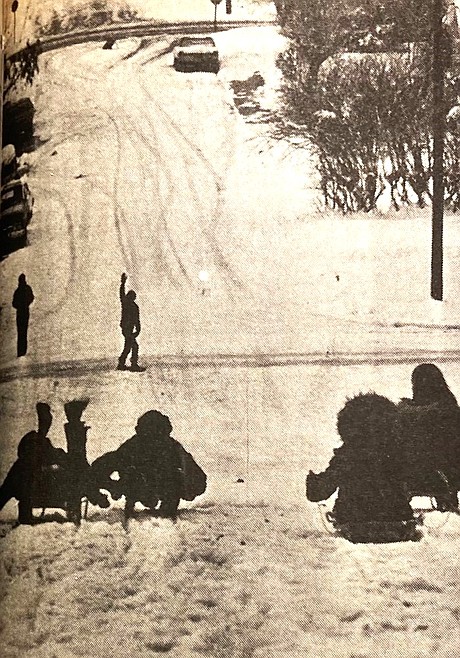 A boy signals all-clear to his sledding friends on the Boyd Avenue hill.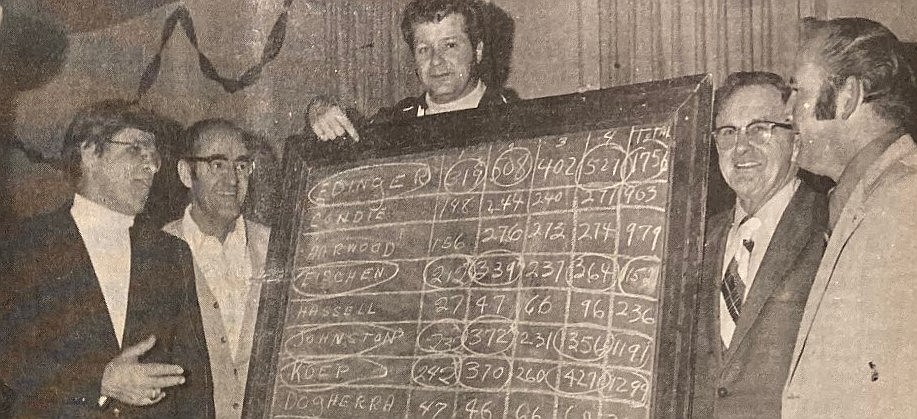 The Community Action Committee scored a municipal election sweep in November 1973. Winners were, from left, Councilmen-elect Stan Eischen and Don Johnston, CAC chairman Rolla Gnagy, Councilman-elect Ray Koep and Mayor-elect Ron Edinger.
Previous
Next
Steve Schauer said all along that Duncan Peder McKenzie Jr. brutally murdered a 15-year-old Coeur d'Alene girl days before Halloween 1973.
And he was right.
Two years ago, Coeur d'Alene police, aided by improved DNA and genealogy testing, quietly confirmed that McKenzie battered, raped and strangled Debra Prety as she returned home from a school dance.
In a final act of cruelty, McKenzie refused to confess to the Coeur d'Alene slaying before he died by lethal injection in Montana on May 10, 1995, for another murder: The January 1974 slaying of schoolteacher Lana Harding.
But McKenzie's secret didn't stay in the grave.
After two years of digging, Coeur d'Alene Officer Jacob Rodgers confirmed in November 2021 that McKenzie killed Debra Prety (pronounced Pret-TEE). A DNA sample showed that the odds of the killer being someone other than McKenzie were 7.08 sextillion to one (or 7.08 times 10 with 21 more zeroes).
Last week, Police Chief Lee White praised Officer Rodgers and Louise Martin, a department property and evidence specialist, for their work in solving the cold case.
"As you can imagine," White said, "there is a ton of evidence gathered in a case like this. And sifting through that evidence years later to find that one important piece was crucial to solving the case."
White added: "It is our hope that although we could not bring the offender in this 50-year-old case to justice, we could offer some level of closure for the Prety family."
The police chief explained why the department didn't make the DNA findings public two years ago: "Since the public was not in any danger, we opted to not release anything publicly."
Officer Rodgers succeeded after attempts by others failed.
In 2003, three men, including McKenzie and a Spokane rapist, were ruled out as suspects, based on DNA evidence. At some point, it appears that DNA from a Spokane rape case was accidentally sent to the state crime lab instead of a sample from the Prety case.
Officer Rodgers and Louise Martin sorted through the DNA samples and found the right one.
On Nov. 9, 2021, Officer Rodgers contacted Debra Prety's sister in Rathdrum to report his findings and to return evidence: two school autograph books taken from Debra's room. Then, he ordered all the remaining evidence destroyed, except for the DNA sample.
The sister was "extremely grateful," according to Officer Rodgers' report.
The sister told the officer that she remembered McKenzie as someone who would wave as he drove his sports car by the family home on 17th Street. McKenzie lived nearby. Also, McKenzie ate at her father's burger place.
According to Officer Rodgers' report, Debra Prety and a friend were walking home from a dance Oct. 26, 1973, when McKenzie approached in the darkness, claiming to be lost. The two girls had reached the friend's doorstep. Debra Prety volunteered to help the man, and the friend entered her home.
Paul Prety Sr. called the police at 11:30 that Friday night to report his daughter missing.
Debra's brother, Paul Jr., then 26, found his sister's body in a neighbor's yard the next morning.
At the time of McKenzie's execution, Paul Jr. told a Spokesman-Review reporter how he watched his mother suffer afterward, rarely leaving home and staring across the street where her daughter died.
McKenzie, 22, a married tow truck operator with three children, moved to Coeur d'Alene seven months before the murder and left soon afterward.
At the time, McKenzie was on probation for a brutal 1970 beating of a woman who was found crawling along a highway in Blaine County, Mont., wearing only a blouse. McKenzie served two years in prison for that crime before his release and move to Coeur d'Alene.
In Montana, McKenzie worked as a farm hand for a week before he abducted teacher Lana Harding, 23, less than three months after the Prety murder. On Jan. 21, 1974, McKenzie kidnapped Lana Harding from her teacherage next to the one-room Pioneer School, 13 miles from Conrad, Mont. Lana Harding's partially clad body was found two days later, draped over the drawbar of a grain drill along a rural road.
In March 1975, McKenzie was found guilty of murder and aggravated assault of Lana Harding, following a 17-day trial in Great Falls, Mont. He was sentenced to be hanged the following month. But he dodged execution for 20 years, through eight successful appeals. His luck ran out May 10, 1995, after Montana Gov. Marc Racicot rejected McKenzie's 11th-hour plea for mercy.
Coeur d'Alene police captain Steve Schauer was struck by the similarities between the murders of Debra Prety and Lana Harding. As the first investigator in the Prety case, he was sure McKenzie was the culprit. And, until his death in 2009, Schauer followed the case as other officers picked it up.
After McKenzie's execution, Schauer revealed his secret to good police work: "You never give up."
Sit-in Cd'A style
Coeur d'Alene students once staged a sit-in at a local restaurant — and it had nothing to do with unrest in the 1950s or 1960s.
The teens wanted smokers to stop their nasty habit.
On Nov. 11, 1998, 56 members of Idaho Drug Free Youth (IDFY) seized seats in the smoking section of the old IHOP at Interstate 90 & Fourth Street. The idea was to commandeer the section for two hours and let smoking customers suffer nicotine fits elsewhere.
"We want to show smoking is bad," said Chrislyn Barnes, 17, of IDFY.
The sit-in was staged as part of the American Cancer Society's annual Great American Smokeout. The smoke-out on the third Thursday of November is still a thing, although Coeur d'Alene's IHOP isn't. The once-popular restaurant closed without warning Feb. 21, 2021.
E-mail bag
Now wait a dang minute, responds Rebecca Priano of Post Falls to that Huckleberries item (Oct. 29, 2023) that Patricia Harden was the first KCSO female deputy to be sworn in. Rebecca says she was sworn in months earlier, in June 1983, as a full-time marine deputy.
"They had to connect the women's bathroom in the marine building just for me," Rebecca said.
The other marine deputies were tough on her for a few weeks. But they eased up when Rebecca proved she had the grit and knowledge to do the job: "They saw I wasn't afraid of hard work or dirty jokes."
Her gender was handy, Rebecca said, during bar sting operations because she could follow under-aged female drinkers as they retreated into restrooms.
After the summer 1983 stint with Sheriff Merf Stalder's office, Rebecca returned to her first love: teaching. She taught in Seattle and, for the last 18 years of her career, in Post Falls (Ponderosa and Post Falls Middle School). She retired in spring 2019.
Huckleberries
• Poet's Corner: This month turkeys/are selected:/some get stuffed and/some elected— The Bard of Sherman Avenue ("November Ritual").
• Old Warrior: Gordon Needham was on a train returning to the trenches of France on Nov. 11, 1918, when World War I ended. At the 1988 Veterans Day ceremony here, Gordon, then 90, recalled the shouts of joy when the slaughter stopped. In 1986, he received a Purple Heart, 70 years belatedly, for battle wounds. Sometimes, he would chuckle, "Uncle Sam moves slowly."
• Star Attraction: Eddie Myers, 86, was surprised when he became the star of the Corliss steam engine dedication at the Museum of North Idaho on Nov. 5, 1988. For more than 30 years, he tended the engine that ran Potlatch's old Rutledge mill. He was 17 when he started working at the mill in 1919 and 62 when he retired in 1964. The 75-ton steam engine will stay put along Northwest Boulevard when MONI moves to new quarters at the base of Tubbs Hill.
• Let It Snow: In November 1973, the city supported snow sledding among the kids by barricading nine or 10 hilly streets in town, most of them 24/7. Parks & Rec director Red Halpern explained that Coeur d'Alene wanted to confine young sledders to certain areas. And would erect blockades when the snow was suitable. Conditions were superb 50 years ago when heavy snow supplied 9 inches of sledding surface.
• It's A Sweep: On Nov. 6, 1973, Ron Edinger led a Community Action Committee ticket sweep of Coeur d'Alene city seats, handily winning the mayor's race. In a re-election bid four years later, Ron was beaten by Councilman Don Johnston. In 1979, Ron was elected to the council again and never lost another city race before retiring in 2019. He loved and served his city well.
Parting shot
Late actress Patty Duke became a beloved part of Coeur d'Alene after she and husband Mike Pearce moved here from Los Angeles in 1990. She performed on area stages. Rubbed elbows with locals. And launched a short-lived TV series, using as a prop the historic Methodist Church, Seventh & Wallace. In an interview in November 1993, she explained why she did so much TV work. At the time, the former Academy Award winner counted 45 TV movies and miniseries on her resume. "It does kinda give me a kick," she said. "It's also been good for raising a family and keeping a couple of roofs over our heads." If she'd held out for only theatrical roles, she added. "I'd be on the street selling apples." Practical, talented, smart, lovely, Patty Duke dealt with Hollywood on her own terms. And embraced life in her adopted town.
• • •
D.F. "Dave" Oliveria can be contacted at dfo@cdapress.com.
Recent Headlines
---