OPINION: Thoughts to ponder on World Diabetes Day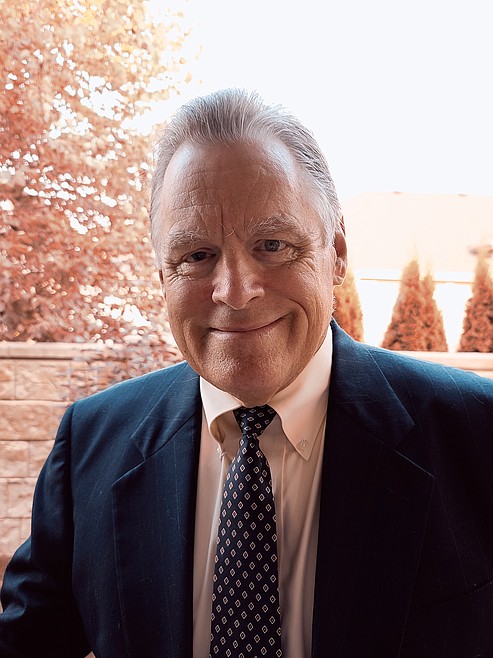 Don't feel badly if you do not realize that Nov. 14 is World Diabetes Day, or that November is National Diabetes Awareness Month. There are no fireworks, parades or party hats to mark the "celebration." It's more of a somber time to draw awareness about the crisis of diabetes — an epidemic long before COVID came along.
According to the American Diabetes Association, 37 million people in the United States have diabetes and 96 million people have this ticking timebomb called "prediabetes." Another 9 million have diabetes, but don't know about it. In Idaho, more than 120,000 people — or just over 8 percent of the adult population — have been diagnosed with diabetes. Another 427,000 people in the Gem State, or almost 34 percent of the adult population, have prediabetes.
And did you know that one in 10 people worldwide has the disease?
Diabetes is known as the "silent killer" for good reason. People don't die from diabetes specifically … it's the complications that will get you. Heart attacks, kidney failure and strokes are a few of the deadly complications. Diabetes also leads to blindness and amputations, robbing people of a quality of life.
But there are success stories, too. Ron Santo, the Hall of Fame third baseman with the Cubs; Jay Cutler, a former NFL quarterback; Mark Andrews, a sensational tight end with the Baltimore Ravens and Adam Morrison, a former basketball standout with Gonzaga, are just a few star athletes who did not allow diabetes to slow them down.
Normally, I write about politics, which is something I have done in various forms for 45 years. But raising awareness about diabetes is what touches my soul. I've had the disease (type 2) for almost 25 years and have experienced my share of complications — the most painful of which was the loss of my career at age 53 (I'm 73 now). The more that people know about the disease, the better. And to those who have been recently diagnosed, you can mark my words.
Diabetes is not a death sentence.
This is not a one-person crusade by any means. For the last couple of years, I have been associated with Diabetes Alliance of Idaho, which consists largely of health educators and life coaches who are on the front lines of the fight against this disease. I would not be here without the help they have provided. I learned about nutrition, how to manage the disease, and the importance of exercise. There are education, and diabetes prevention programs, that are available throughout the state.
More recently, I joined the Lions Club — which has placed a high priority on diabetes awareness. My club in Meridian holds annual golf events to benefit Camp Hodia, a summer camp where kids with diabetes can learn about managing the disease while having the time of their lives. The big drawing card is that no kid is turned away because of lack of affordability.
It makes sense for the Lions to emphasize diabetes, given the organization's long association with eye care and research. The Lions have every reason for wanting to stop this disease in its tracks, with diabetes being a leading cause for blindness and vision loss.
Just about everyone with diabetes has a story to tell, and I'm no exception. About this time in 2004, I had five-way heart bypass surgery. Basically, diabetes was clogging up my heart and my cardiologist told me I was a candidate for "dropping" at any moment. He didn't need to say anything else to convince me to have the surgery.
So, in essence, I've been playing with "house money" for almost 19 years and I'm doing great. At 73, I'm in much better health than 20 years ago. My primary doctor tells me that I have at least 10 good years left, and probably longer. So, it appears that complications will not get to me anytime soon — or at a young age.
In the meantime, I will keep doing what I've been doing with the political writing and raising awareness about diabetes. On that front, I can't go wrong with the Diabetes Alliance of Idaho and the world's largest service organization working for the same cause.
• • •
Chuck Malloy, a longtime Idaho journalist and Silver Valley native, is a columnist with Idaho Politics Weekly. He may be reached at ctmalloy@outlook.com.
Recent Headlines
---