Do you know what to bring if you are checking in to a hospital?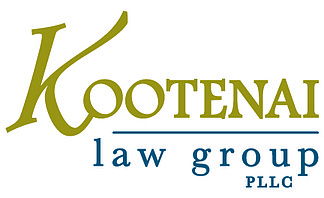 If you or a loved one is checking into a hospital for a procedure, there are certain documents and items you should consider bringing with you right from the beginning, so no one is scrambling to find them after you are checked in. If you are checking into a hospital, consider bringing the following documents and items with you.
Legal documents (these are all parts of a well-crafted estate plan):
• Power of Attorney for Health Care Decisions
Used to state who will make all of your health care decisions if you are not able to for some reason.
• HIPAA Release ("Authorization for Release of Protected Health Information")
Used to list the people to whom you would like a hospital or your health care provider to provide information if you are incapacitated and cannot provide such instructions. This could be built in to your Health Care Power of Attorney document, or it could be its own stand alone document.
• Advanced Directives (There are two documents that fall into the category of documents knows as "advanced directives" — Living Will and Physician's Order for Scope of Treatment)
A Living Will is used to state what life support procedures you do or do not want administered to you if you are terminally ill and your death is imminent, or if you are in what is called a "persistent vegetative state."
A Physician's Order for Scope of Treatment (POST) is obtained from your doctor's office (not from an attorney) and is a document you will fill out along with your doctor after discussing any special instructions or wishes you have regarding emergency resuscitation (i.e., CPR, chest compressions, use of defibrillator, etc.). Not everyone has a POST, and that is ok. If you think you need or want one, speak to your doctor about it.
Other documents:
• A current list of medications: name, dose, frequency and name, and phone number of the prescribing doctor.
• The name of the patient's primary treating physician, their office number, emergency number, and office address.
• A complete and updated written list of emergency contacts and phone numbers.
• If the patient has a pacemaker or defibrillator: a copy of the pocket information card that states the brand, model number, MRI compatibility, and other relevant info. Similar info for any other medical device, like a port or pump.
Other items:
• Inhalers, if the patient uses them.
• Extra batteries for hearing aid or other medical devices.
• Prescription eye drops and glasses.
• Patient's cell phone, charger and consider bringing a headset.
• Patient's personal hygiene items such as toothbrush, toothpaste, underwear in a plastic bag, and any hair items the patient may need.
If you have doubts about whether you have the legal documents you need in place, do not delay in consulting with an estate planning attorney to know for sure.
My law firm is currently offering free in-person, telephonic, or electronic consultations concerning creating or reviewing estate planning documents.
• • •
Robert J. Green is an Elder Law, Trust, Estate, Probate, & Guardianship Attorney and the owner of Kootenai Law Group, PLLC in Coeur d'Alene. If you have questions about estate planning, probates, wills, trusts, powers of attorney, guardianships, Medicaid planning, or VA Benefit planning, contact Robert at 208-765-6555, Robert@KootenaiLaw.com, or visit www.KootenaiLaw.com.
This has been presented as general information and not as legal advice. Do not engage in legal decision-making without the advice of a competent attorney after discussion of your specific circumstances.
Recent Headlines
---