Sign up for SilverHoops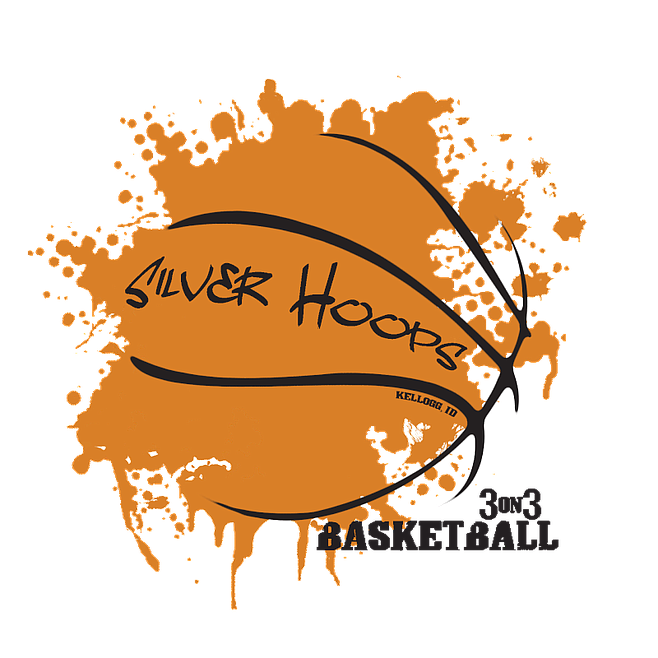 KELLOGG — Registration is open for North Idaho's largest 3-on-3 basketball tournament, SilverHoops 3-on-3.
The tournament is July 29-30, still two months away, but with the event's growth over the past few years, the SilverHoops committee hopes more people take advantage of the early bird registration period.
The event boasted a record 164 teams in 2022, which was 20 more than the previous record and a 53% increase from the 2021 tournament.
Last year, at midday Saturday, there were an estimated 2,000 people hanging out at the Teeters Field courts or inside the more shady Kellogg City Park.
In an effort to allow for more expected growth this year and spacing issues, the plan is to develop additional courts.
Hosted by the Silver Valley Chamber, the goal is to hold an event that is beneficial to local businesses. To that effort, SilverHoops employs a unique format. The first day of the tournament is treated as a round-robin, and Sunday is a single-elimination, seeded tournament based upon each team's record from Saturday.
"Keeping teams around for both days is good for the vendors, sponsors and local businesses," committee member Ethan Wendt said.
This change has benefited the tournament in many ways, including the way certain divisions and brackets are handled.
Over the years, participation in the men's age 18-30 division at SilverHoops has grown dramatically. In 2022, the bracket had 44 registered teams.
By the time Sunday's championship games roll around, it becomes a war of attrition as teams have played anywhere from five to eight games by that point.
Despite the grind, it's not uncommon to hear, "This is my favorite tourney," from the event's faithful.
"SilverHoops weekend to me always feels like a family reunion," organizer Gus Colburn said. "I always run into friends, teammates, coaches and old opponents that I haven't seen in forever. Basketball tradition runs very deep in the Silver Valley, and it is always a ton of fun seeing who shows up to hoop or spectate every year."
Wendt also said they are looking for additional vendors for this year's tournament, and that once again, the city pool will open and be free for anyone to use.
SilverHoops is sponsored by the businesses of the Silver Valley community, but this year's major sponsors are Dave Smith and Grocery Outlet.
Early bird registration closes July 1, and team fees increase by $15.
For information or to register a team, visit www.silverhoops3on3.com. To sign up as vendor, call 208-784-0821.
Recent Headlines
---