Teatime at the Schoolhouse June 10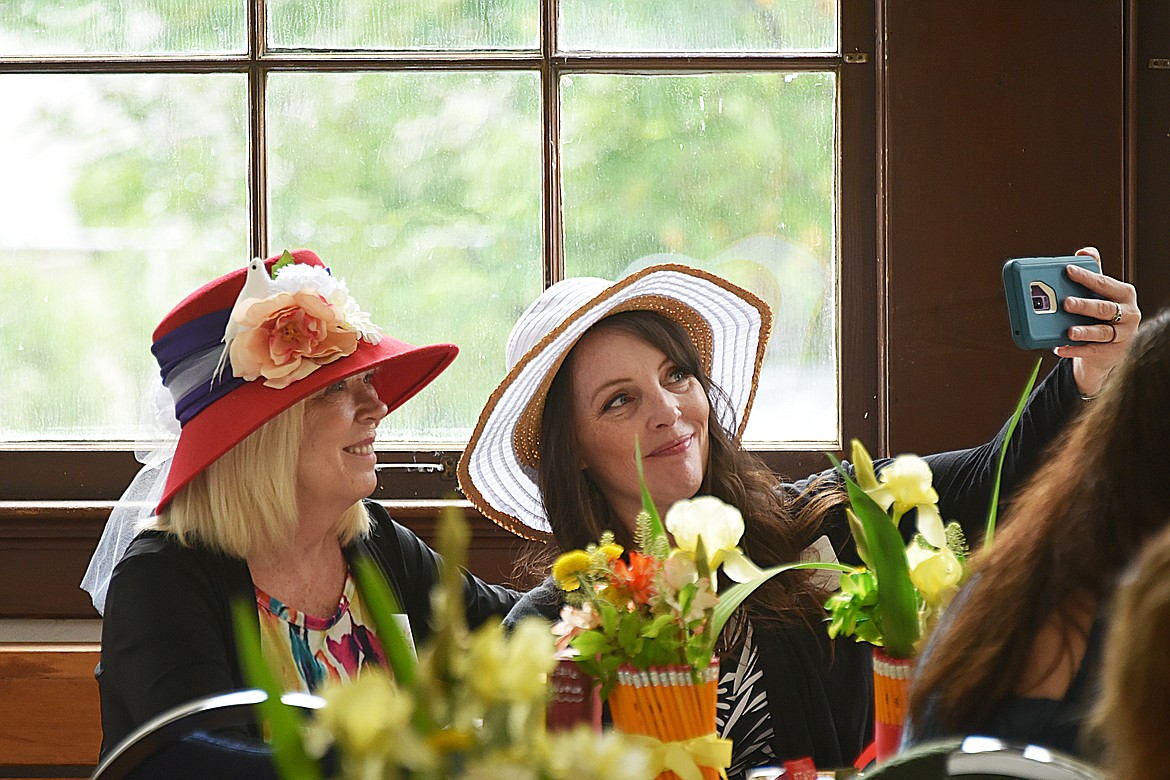 Women taking a selfie at "Teatime at the Schoolhouse" event. The fundraiser will be June 10 at the Twin Lakes Community Schoolhouse to raise money for preservation.
Photo by SHAWNA NELSON
RATHDRUM — Teatime at the Schoolhouse, a fundraiser for the Twin Lakes Community Schoolhouse, is scheduled for June 10 at the historic schoolhouse, 10017 W. Twin Lakes Road, Rathdrum.
Times will be 11 a.m. to 12:30 p.m. and 1:30 p.m. to 3 p.m. Guests can choose from a selection of teas, savory and sweet food favorites.
"We are thrilled to host 'Teatime at the Schoolhouse' and welcome the community to come out and support our efforts to preserve this historic building," said Brenda Watkins, president of the Twin Lakes Community Schoolhouse Foundation. "Not only will guests enjoy a delightful afternoon tea, but the proceeds from ticket sales will help to ensure that the Twin Lakes Community Schoolhouse remains an important part of our local history."
Proceeds from the event will benefit the ongoing preservation of the schoolhouse, a historically protected building and a nonprofit organization. With donations and match-grant awards by Idaho Heritage Trust in 2016 and 2019, the schoolhouse has received funding for several major renovations. Continuing community support from the fundraiser will further other necessary restorations to the historical building.
Tickets for the event are $15 for adults and $10 for children 12 and under. Purchase online at twinlakesschool.org or at the door, while supplies last.
Email questions to contact@twinlakesschool.org.
Recent Headlines
---