THE CHEAP SEATS with STEVE CAMERON: Puzzled by talk of spin rates? Squaring up? I'm here to help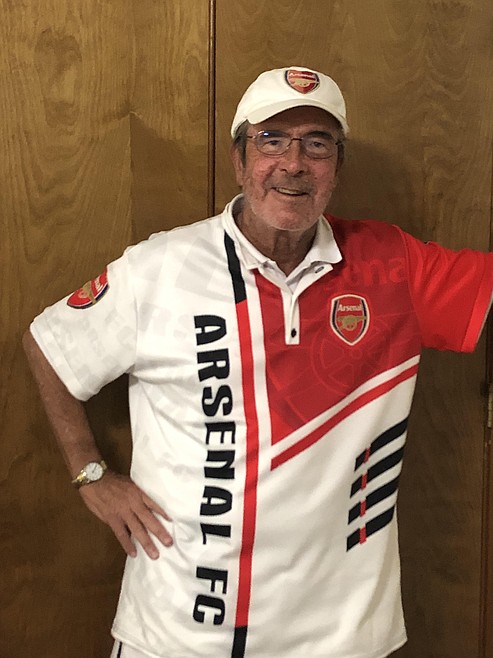 A lot of you are serious sports junkies.
It's routine stuff to argue Kolten Wong's fWar numbers with your friends.
On the other hand …
I get plenty of emails from fans who DO care about their favorite teams — but admit they're puzzled by terms used routinely by broadcasters.
So, once in a while, I'm going to explain some phrases that you hear during Mariners, Seahawks or Kraken games.
It's silly to use the absolute most complicated terms, because most people won't remember them, anyway.
And likely don't care.
But there are plenty of everyday phrases that can help folks enjoy a game without giving them a blinding headache.
Therefore …
Why don't we use the start of a holiday weekend to bring you up to speed on describing Bryce Miller's fastball?
Pardon the pun there, I couldn't help myself.
OK, then …
If you watch a Mariners game with Miller pitching, you're going to hear regular references to his "four-seam fastball."
Oh, and you SHOULD try to tune in on a night that the rookie right-hander is dazzling hitters, because he's off to a historic start.
MILLER is the first pitcher since at least 1901 (no records prior to that) who has gone six or more innings — while allowing four or fewer hits — in his first five big-league starts.
That's "dealing," to use another common baseball term.
Just for fun, here's another relatively new word for pitching well: "shove."
(I can't bring myself to use that one, since I've never heard anyone over 30 put it into a sentence.)
Right, back to Bryce Miller …
If you don't already know, a "four-seam" fastball is gripped as the name implies, it generates the most velocity a pitcher can put on the baseball, and it flies pretty much straight.
The complementary fastball, a "two-seamer," basically gets to the plate just a few ticks slower than a four-seamer, but normally a good one will have wicked late movement to the pitcher's arm side.
In other words, a right-handed pitcher's two-seam fastball is supposed to move to the right — inside on a right-handed hitter and away from a lefty.
One thing both fastballs have in common is that major league hitters can catch up to them if the pitch winds up in the middle of the plate — and at a height that matches their swing path.
That's called "middle-middle," and it's a phrase that pitchers cringe to hear, even in jest.
Fastballs like that — or ANY kind of pitch in that spot — often wind up far, far away from home plate.
Back to Miller and his unique fastball …
For starters, he throws almost all four-seamers, and most of them are designed to be at the top of the strike zone.
Despite anything you might have heard about pitchers "wanting to keep the ball down," the hardest pitch to hit has always been a high fastball.
During his six scoreless innings against Oakland on Wednesday night, Miller threw his fastball 81 percent of the time, which is an absurdly high number.
He does feature two different sliders, a curve and a changeup that he's still perfecting, but if hitters can't get the barrel to your fastball, why fiddle with too much else?
NOW, WE get to the "advanced" description of Miller's fastball — something that's fairly new in game broadcasting.
It's about spin rate.
Normally, you think about spin in regards to breaking pitches, and yes, it's how those pitches swerve horizontally, vertically, or both.
The average fan probably hasn't known much about spin on a fastball — at least until recently.
What's it all about, then?
Well, the more revolutions on a four-seam fastball, the less it will drop on its way to the plate.
Gravity is real, obviously, and ALL pitches drop to some degree.
If you've seen a 102 mph fastball from a legend like Nolan Ryan, though, you'd swear the ball was rising.
It's not, but …
It isn't dipping much, either.
Bryce Miller also has a ridiculous spin rate on his fastball, which he can't really explain.
"I know it's there, but I've never done anything but throw the ball," he said. "It's not like I've worked on it."
The only other pitcher currently in MLB whose fastball holds its height like Miller's — less than 10 degrees of drop — is Atlanta All-Star Spencer Strider.
When these guys locate a fastball at the top of the strike zone, it's incredibly difficult to "square up."
What's more, when you're facing Miller or Strider, you have to THINK fastball or it's going to be past you — so any kind of off-speed breaking pitch can leave you almost helpless.
Anyhow, that's our "Baseball 101" class for today …
Fastball spin rates.
Whoosh!
Email: scameron@cdapress.com
Steve Cameron's "Cheap Seats" columns appear in The Press four times each week, normally Tuesday through Friday unless, you know, stuff happens.
Steve suggests you take his opinions in the spirit of a Jimmy Buffett song: "Breathe In, Breathe Out, Move On."
Recent Headlines
---