Honor Maddie May Mogen with random acts of kindness today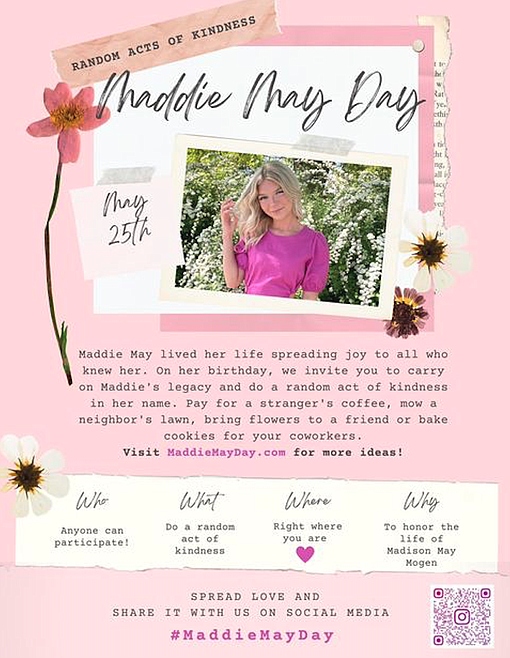 Maddie May Mogen would have turned 22 today.
Her family is hosting a Random Acts of Kindness Day in her honor. They are working to bring a little more love into this world, just as Maddie did in her life.
Anyone can participate by conducting a random act of kindness for others. Pay for a stranger's coffee, mow a neighbor's lawn, bring flowers to a friend or bake cookies for your coworkers.
For Maddie.
Visit maddiemayday.com for ideas.
Recent Headlines
---