Fatal crashes on the rise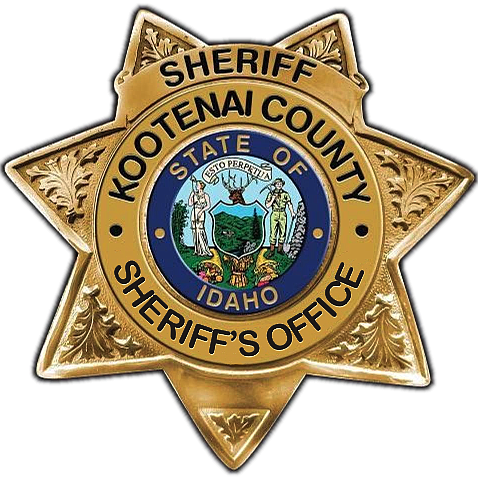 COEUR d'ALENE — Fatal accident numbers are rising on Kootenai County's roads.
In the past two months, the Kootenai County Sheriff's Office Traffic Unit has investigated four fatal crashes, with two more in greater North Idaho. Incidents have involved reports of high-speed pursuits, alcohol and traffic violations.
"We haven't had numbers like that outside '100 Deadliest Days,'" said KCSO Sgt. Jeff Howard, who oversees the traffic unit.
With Memorial Day weekend expected to see its traditional traffic jams, law officers are calling for drivers to remain calm.
Nearly 250,000 Idahoans are expected to hit the road starting Friday as they head out for the holiday.
"They need to understand things are going to be a little slow and they need to be a little more patient," Howard said.
The most recent fatal crash occurred Sunday and resulted in the arrest of a Spokane Valley man.
According to the KCSO, Mark Bruzas was arrested after field sobriety testing "determined he was intoxicated at the time of the collision."
Bruzas was booked into the jail on one count of felony vehicular homicide, a KCSO press release said.
The crash happened about 3:30 p.m. on Fernan Lake Road about a mile east of the Fernan Rod and Gun Club.
The initial investigation showed the driver of a 1999 Dodge Ram 1500, Donald Phelan, 83, Coeur d'Alene, was eastbound when he collided with a 2016 Ford F-150 driven by Bruzas.
Phelan and his vehicle rolled about 400 feet down a ravine and he died at the scene.
Other recent fatal crashes:
April 1, Idaho State Police were in pursuit of two Spokane residents driving a stolen vehicle on Interstate 90 in Post Falls and suspected of a theft in Coeur d'Alene, according to KCSO. The sheriff's office identified the driver as Justin A. Webster, 21, and the passenger as Angelica L. Skelton, 28. As police pursued the pair west on I-90, their vehicle left the roadway. Webster sustained fatal injuries and died at the scene.
May 3, a woman, 73, and a man, 76, both from Hayden, died as a result of injuries sustained from a collision. ISP reported that a 1986 Chevrolet Corvette, driven by the 76-year-old man and heading westbound on Appleway, reportedly ran a red light at Appleway and Ramsey. The Corvette sideswiped a Chevrolet HHR that was stopped behind a Kenworth semi-trailer, and then struck the rear of the semi-trailer. The female passenger died at the scene. The male driver was transported to Kootenai Health, where he died.
Sheldon Phelan, 29, Dalton Gardens, died May 4 from injuries sustained when the motorcycle he was driving crashed near Fourth Street and Honeysuckle Avenue in Hayden. The cause of the crash is believed to be speed-related, according to the sheriff's office.
This Memorial Day weekend, the Idaho Transportation Department's Office of Highway Safety said drivers should take caution during the "100 Deadliest Days" on Idaho roads.
The unofficial start to summer begins the dangerous 100 days between Memorial Day and Labor Day when there is an increase in fatal crashes.
According to the ITD, there were 72 fatal crashes across Idaho last summer between Memorial Day and Labor Day. So far this year, nearly 75 people have died on Idaho roads. The year-to-date total from the same time last year was 52 fatalities.
"As we head into the 100 Deadliest Days and the rest of the year let's focus on protecting each other on the roads by stopping the behaviors that contribute to traffic crashes," said Josephine Middleton, Highway Safety program manager with ITD, in a press release.
ITD data shows that 15% of fatal crashes are distracted-driving related, including talking or texting on a phone, eating and drinking, talking to people in the vehicle, fiddling with the stereo, entertainment or navigation system — "anything that takes your attention away from the task of safe driving."
Speed, considered aggressive driving, is also a significant factor in many crashes. According to ITD, 35% of fatal crashes are aggressive-driver related. Other aggressive driving behaviors include following too closely, weaving, and failure to yield or stop at a sign or signal.
Howard said KCSO's traffic unit has seen an increase in aggressive driving and has been citing drivers for speeding, following too close and running stop signs.
"In my opinion, what's happening [is] too many people, not enough road and people are frustrated," Howard said.
Solutions are in the works, such as current and future improvements to Highway 41 and Interstate 90. Efforts are being made to smooth traffic flow on U.S. 95 through coordination of signal lights.
"All of this should help in the long run," Howard said.
Until then, he said drivers should be patient.
"Take an extra five minutes to get to where you're going," he said.
Recent Headlines
---