THE CHEAP SEATS with STEVE CAMERON: Without a big bopper, can Mariners get offense going?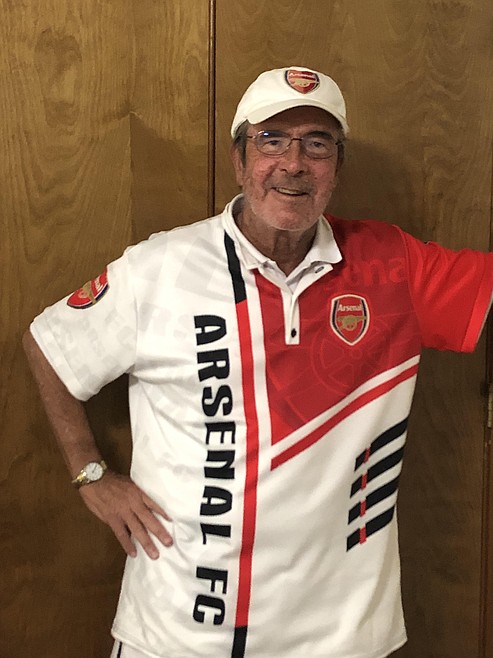 For better or for worse …
For richer, for poorer …
In sickness and in health …
Yes, the Mariners have taken a vow.
They are beholden to musclebound offensive baseball.
They are wedded to the "Three True Outcomes" school of offense.
They are willing to live and die by the home run.
Or the lack of them.
You don't have to believe me.
Mariners boss Jerry Dipoto spelled it out on his weekly radio show.
"We're not a team built to score with five or six singles," he said. "We want our hitters to know the strike zone, to take walks when we can, and hit home runs.
"That's who we are."
Indeed, when you look at the lineup Dipoto and GM Justin Hollander have stitched together, there clearly are a bunch of bashers in the middle.
These are hitters who won't dazzle you with batting average, but who can take any "mistake pitch" and whack it off the premises.
CONSIDER …
Seattle's everyday lineup — with batting averages — includes Teoscar Hernandez (.235), Eugenio Suarez (.228), Cal Raleigh (.225) and Julio Rodriguez (.217).
These four are charged with delivering runs.
The "get-on-base" crew consists of J.P. Crawford, Ty France and Jose Caballero, while Jarred Kelenic has the distinction of both hitting for average (.296) and power (10 homers, .904 OPS).
The oddity here is that Major League Baseball's dramatic rule changes don't seem designed to help the Mariners.
Not at all.
The new emphasis on speed, getting the ball in play (by banning infield shifts) and returning to an all-action brand of baseball was enforced to cut down on the "Three True Outcomes" — walk, strikeout or home run.
MLB decided that swinging for the fences on every pitch (with corresponding strikeout rates) was beginning to bore the viewing public.
So …
Quite a few teams have tried to adjust to this new game, taking advantage of all the holes in the infield, running often since pitchers are restricted on pick-off throws — and generally getting back to the idea of a rally.
Stringing hits together, in other words.
The Mariners have felt the sting of that strategy, too, despite a terrific pitching staff that has delivered an ERA of 3.53 — third overall in MLB.
Pitching like that should produce something better than a record of 24-24 (through Tuesday night), except that Seattle is 5-12 in one-run games as opponents poke singles, steal bases and generally frustrate the all-or-nothing Mariners.
To be fair, Dipoto's strategy of sticking with the long ball would be far more effective if the Mariners were executing it.
Unfortunately, they have NOT controlled the zone (163 walks and 461 strikeouts).
Their home run total (52) is No. 18 in MLB, which wasn't the plan, obviously.
LOOKING at so many games that the Mariners have lost, a gentle single off the end of the bat would have done the job.
Instead, at least half the lineup swings from the heels and runners are left in scoring position.
Three Mariners are among the top 10 whiff artists in baseball — Hernandez, Suarez and Rodriguez.
None of them have reached double figures in home runs, either, and that's been the team strategy from the beginning.
It's almost painful to see a runner at third with nobody out, and watch this team fail to produce a fly ball or a grounder to short.
And remember, under the new rules, there are huge holes in the infield — spots just begging to see a 12-hopper reach the grass and drive home a run.
Other teams seem to do it with ease, but of course, they're mostly not trying to launch an upper-deck blast.
The question now is whether the Mariners' brass will try to recalibrate the offense — especially since the pitching staff is young and among the best in baseball.
Sure, Julio is almost certain to hit better than .217 (something more like Kelenic's current numbers), and it's OK to have a couple of whiffers in the lineup — especially if they're excellent at key defensive positions (like Raleigh and Suarez).
But somehow, the Mariners – as a group — need to improve situational hitting.
Go to the opposite field.
Beat out a bunt.
Several regulars (Kelenic, Rodriguez, Caballero) can steal a base.
The bottom line is that you can't strike out like mad, hit .225 as a team — third-worst in the majors — and expect to scape up runs in close games.
Sometime soon, the plan has to change.
Email: scameron@cdapress.com
Steve Cameron's "Cheap Seats" columns appear in The Press four times each week, normally Tuesday through Friday unless, you know, stuff happens.
Steve suggests you take his opinions in the spirit of a Jimmy Buffett song: "Breathe In, Breathe Out, Move On."
Recent Headlines
---